Positional words, or prepositions, are common math and language objectives used in most high-quality early childhood programs. If you're looking for activities to help teach positional words to your preschool or pre-k students, try these fun, hands-on ideas to spice things up!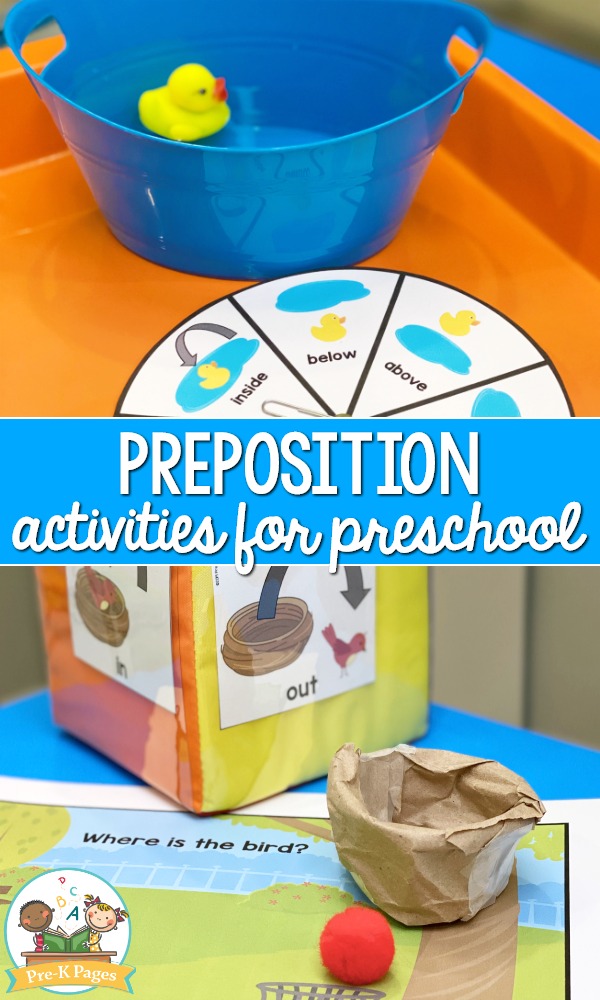 Positional Language
Prepositions are words that you use to describe where things are located in the world. While you may think of prepositions as primarily vocabulary and language development skills, they also play an important role in early math development.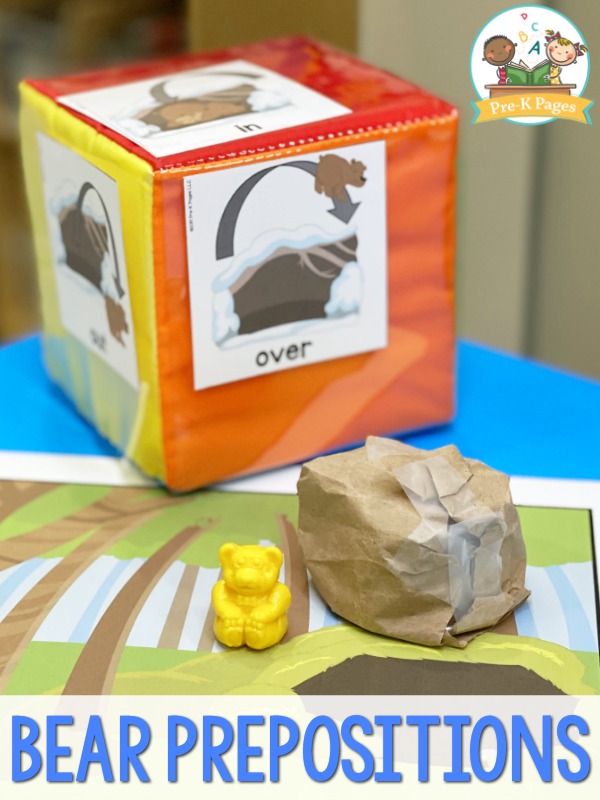 Position words are related to sequence and spatial relationships. Here are some examples of the ways you may be familiar with using prepositions in your daily life:
We have to go to the grocery store before we can cook dinner.
After lunch we're going to the park.
Who is outside the window on the front porch?
Can you sit next to me?
Understanding positional language and spatial relationships is critical when young children are learning how to follow directions and carry out instructions independently.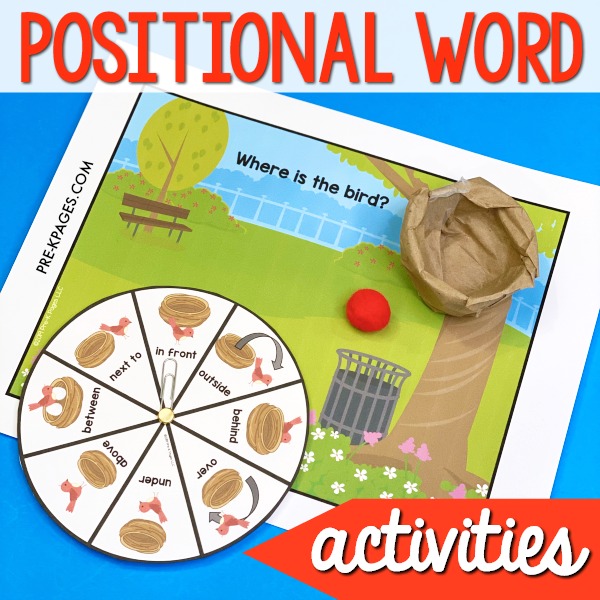 Positional Words Activities for Preschoolers
You may use positional words often, but they can be difficult for some young children to learn. That's why practicing positional words with movements using their own bodies can be a great way to introduce this concept.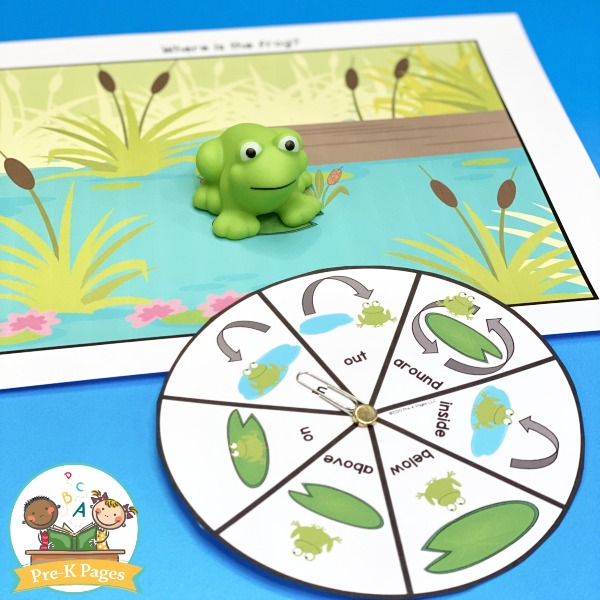 One of my students favorite ways to practice positional words with their bodies is in response to a story, such as Going on a Bear Hunt, by Helen Oxenbury and Michael Rosen. There are many other books you can use for this purpose, you can find our preposition picture book list here for more ideas.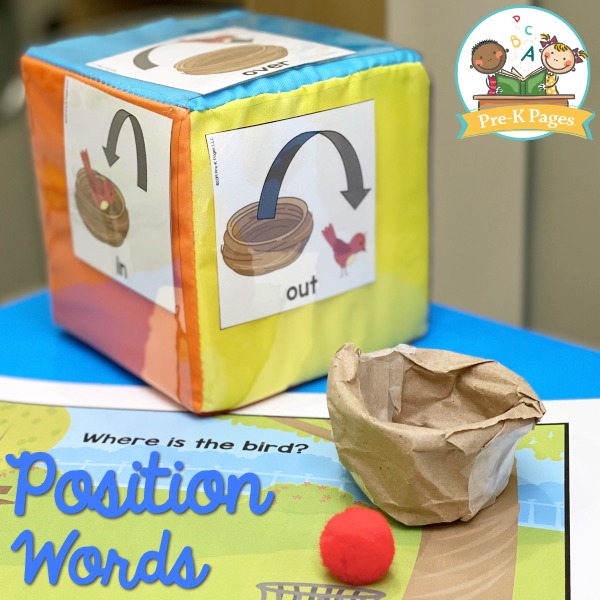 Teaching Positional Words in Preschool
Another way to engage your little learners is to use real objects to give your lessons a hands-on, interactive component to make learning fun. For this bird activity pictured above, your students can move a red pom-pom on their game mats after rolling the pocket cube. There's also a printable cube you can use for each activity in the position words bundle if you prefer.
Position Words Game
To extend the learning you can use the spinner version of this same game to add variety. Your little learners will have a blast using a rubber duck and a small bowl filled with water to learn prepositional phrases. Invite your kids to spin the paper clip on the spinner and then move the duck to the correct location. If you're concerned about water getting everywhere, you can use a tray to present the activity to your students in your small group.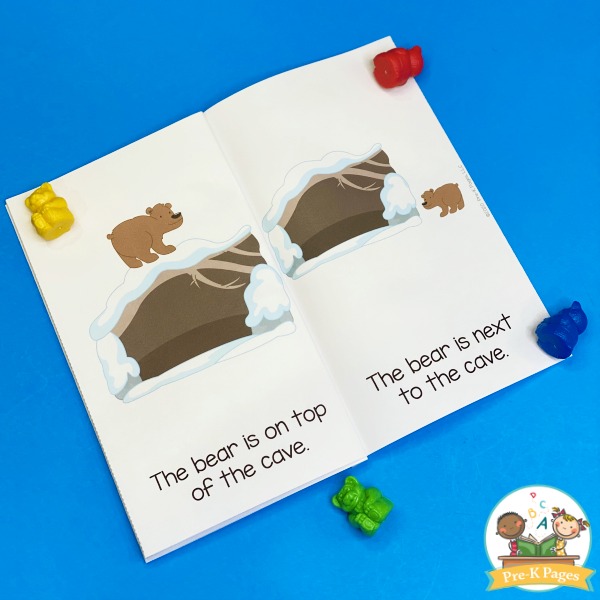 Preposition Activities for Pre-K
To extend the learning further you can introduce the emergent reader during your small group time. Also included in the positional words bundle are matching prepositional word sentences to use in a pocket chart for independent practice.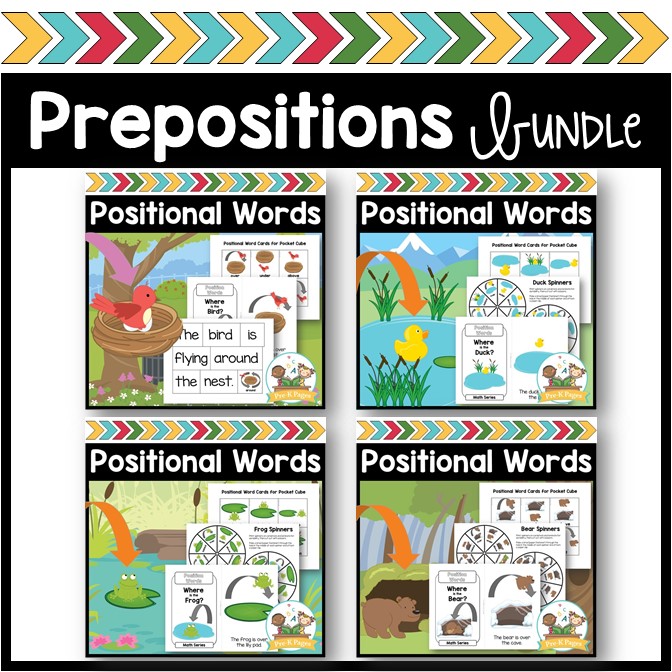 More Math Activities