Did you know that sequencing activities can help you teach your preschoolers important skills? Sequencing occurs naturally in the daily routines of young children, such as first we get dressed, and then we go to school. Or first we go to centers, then we have recess.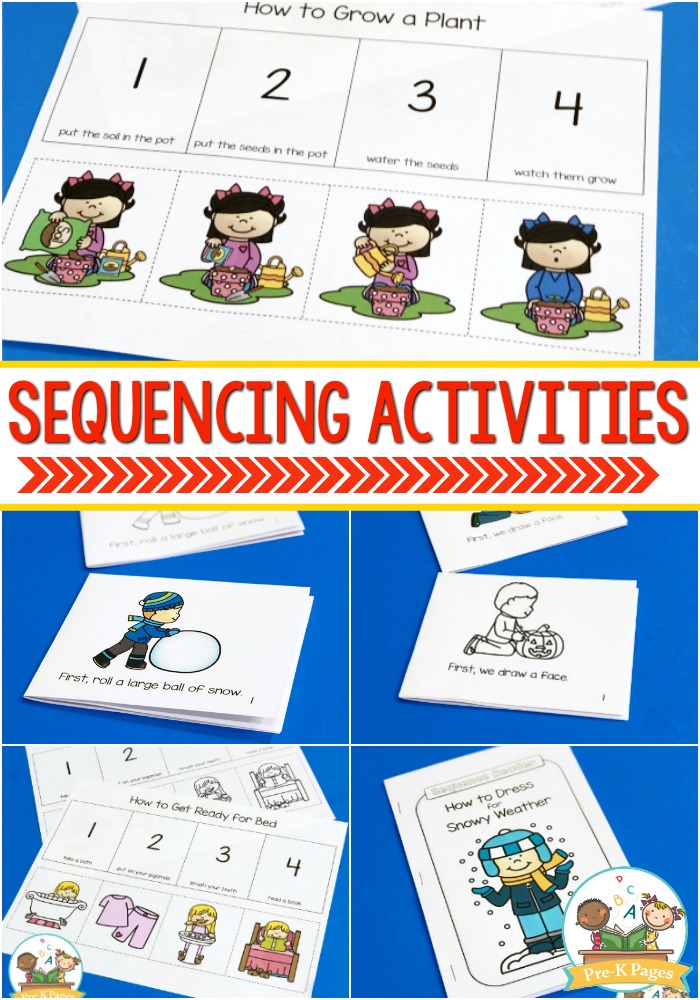 What is Sequencing?
The definition of sequencing is the ability to understand how a series of events occur in order and the approximate duration of those events. An example of duration might be, which takes longer, getting dressed or walking/driving to school?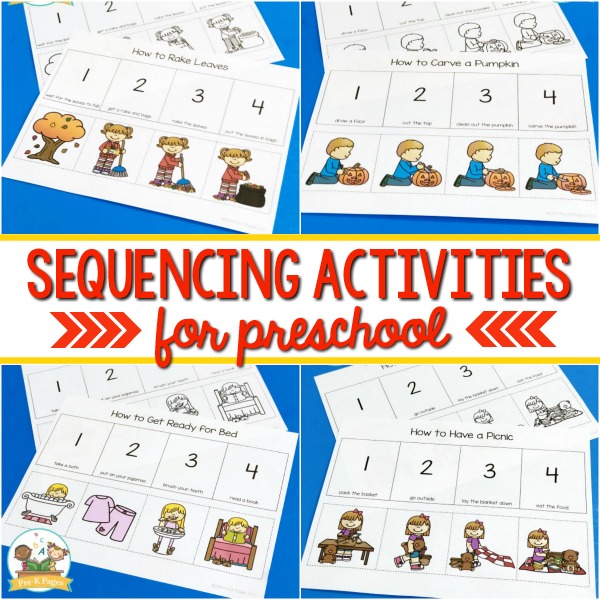 Why is Sequencing Important?
Understanding sequences of events helps children recognize patterns and make sense of the world around them. Sequencing skills are a pre-cursor to learning how to tell time, but they're also important to the development of other skills such as learning how to read sequences of letters.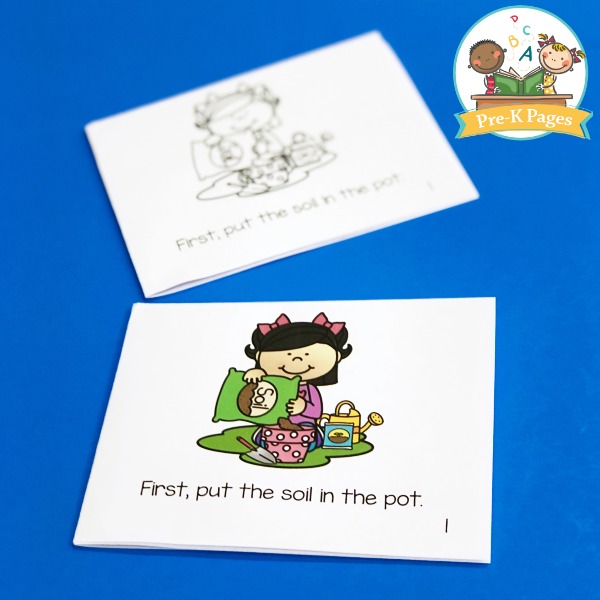 How to Teach Sequencing Skills
Learning how to sequence events can be a very abstract concept for many young children to master, it's a skill that develops with lots of practice over time.
You're probably already doing lots of things each day in your classroom to support sequencing skills. First we line up, then we go to recess. Or, first we put on our jackets, next we put on our backpacks, and then we line up.
But often, it can take a little more intentional teaching to get kids to fully grasp this concept, and that's where sequencing activities come in!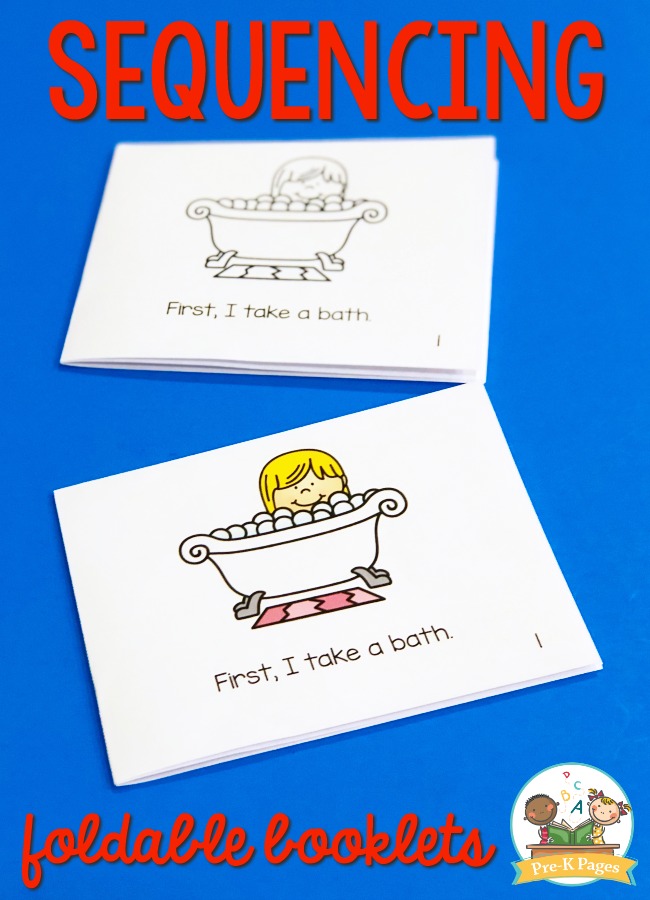 Sequencing Activities for Preschoolers
These simple, foldable booklets, available in black and white and color, will help your students develop sequencing skills and ordinal numbers.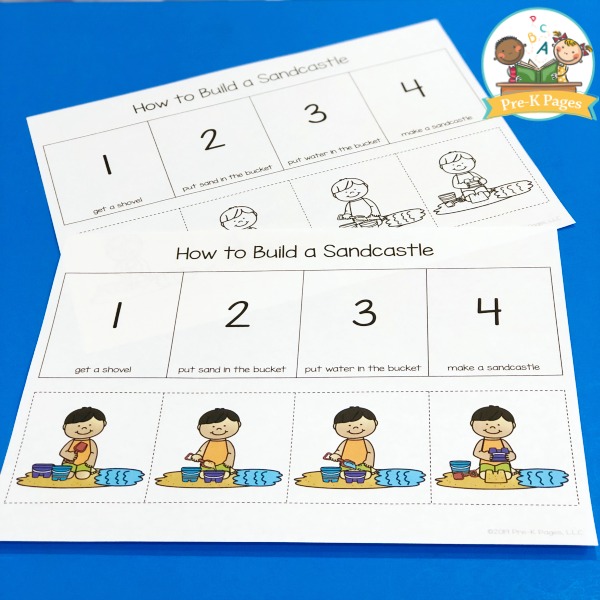 Sequencing Cards
The printable sequencing cards and worksheets in the sequencing bundle will also help your little learners begin to understand this difficult concept.
The most important thing to know about teaching the concept of sequencing to young children is that it can't be taught in a one or two week unit. Sequencing skills need to be taught and reinforced all year long in order for young children to really have a solid grasp of this concept.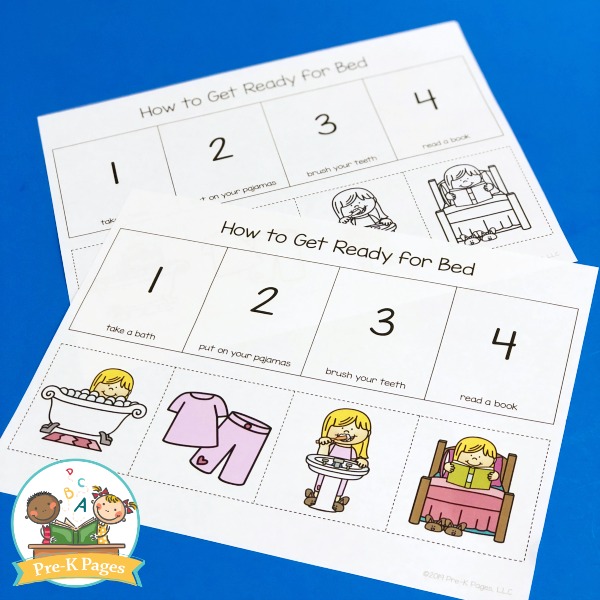 Sequencing Activities for Preschool
Here are the "how to" sequencing activities included in the sequencing bundle.
Make apple pie
Dye eggs
Wrap a gift
Make gingerbread cookies
Grow a plant
Make applesauce
Carve a pumpkin
Have a picnic
Rake leaves
Build a sandcastle
Make a sundae
Build a snowman
Make a valentine
Wash a dog
Brush your teeth
Wash dishes
Dress for snowy weather
Go to bed
Make hot chocolate
Download this freebie sample of How to Make Pizza below so you can get a better idea of what's included in the bundle above.


This bundle is also great for kindergarten teachers who have to teach "how-to" writing to their students!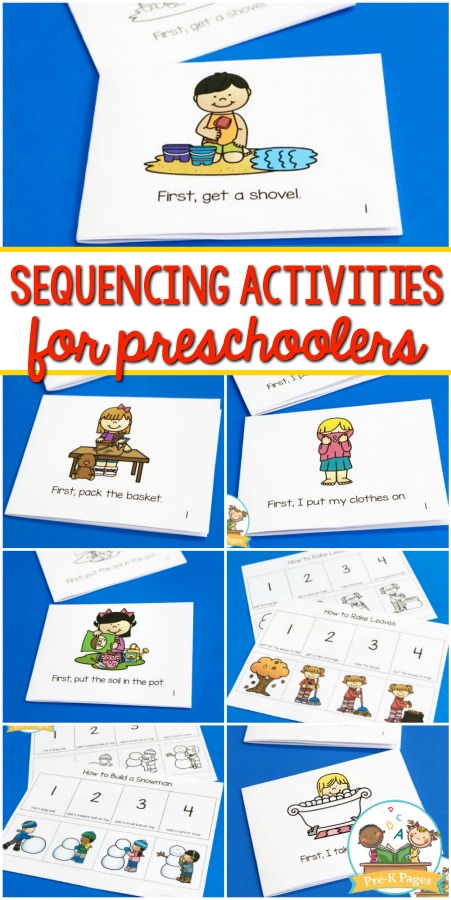 More Math Ideas