Are you looking for fun, hands-on activities to teach shapes to your Preschool or Pre-K students? These printable road shape mats are perfect for young children learning to identify shapes. You can easily include these shape mats in your lesson plans for transportation themed activities too.
Your students will love this playful hands on active learning experience that uses toy cars to teach shapes!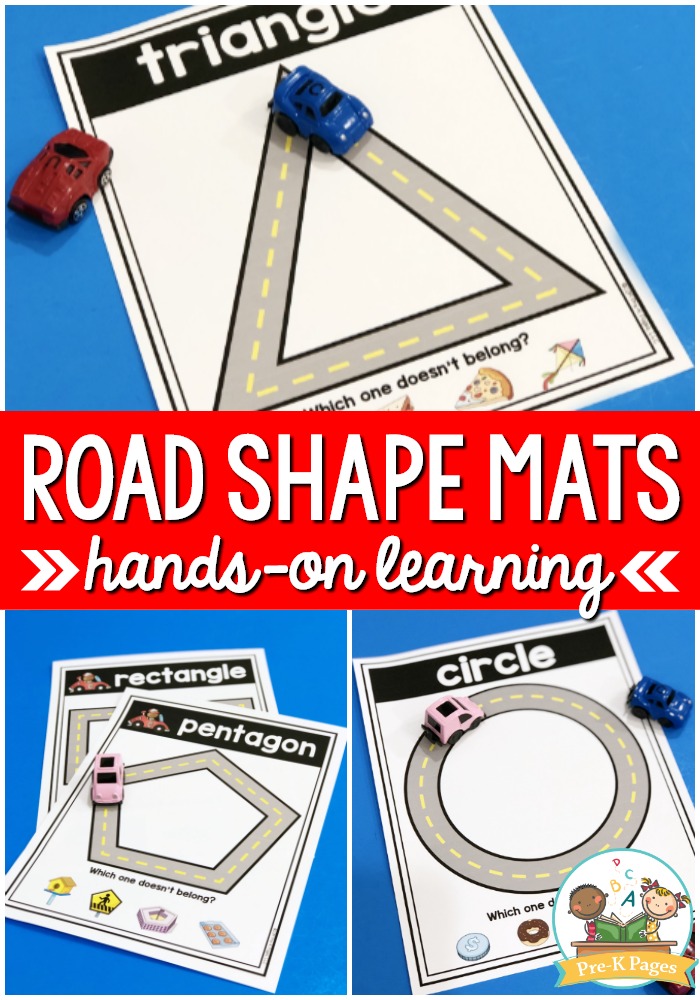 Road Shape Mats
Did you know that learning to recognize shapes is a precursor to identifying letters of the alphabet? True story!
When you're using fun, hands-on learning activities like these road mats, you're actually helping your kids develop very important pre-reading and pre-writing skills.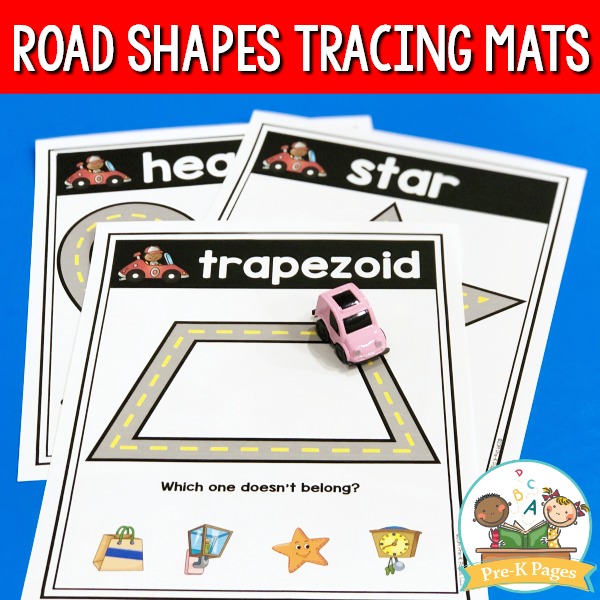 Learning Shapes
The first step in learning to identify letters is to understand the true definition of letters. That definition is, "letters are shapes and those shapes have names."
When young children are engaged in playful learning, such as using toy cars and tracing the shapes on the mats, they're also developing hand-eye coordination, fine motor skills, muscle control, and eventually muscle memory.
Seeing the shapes on the mat and naming them helps prepare young children to identify letters and numbers and then to name them, and eventually to write them.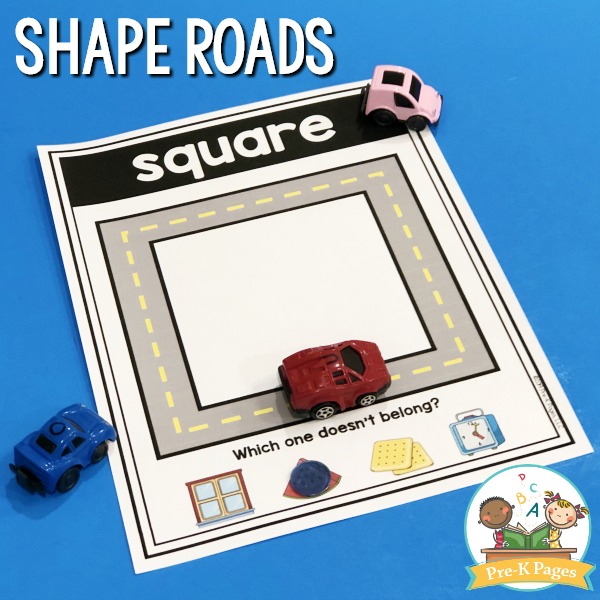 Road Shape Mat Materials
Here are the materials you will need to prepare this hands-on learning activity for your kids:
Printer and ink
Laminator and laminating film
Scissors
Small toy cars
Small object to mark what doesn't belong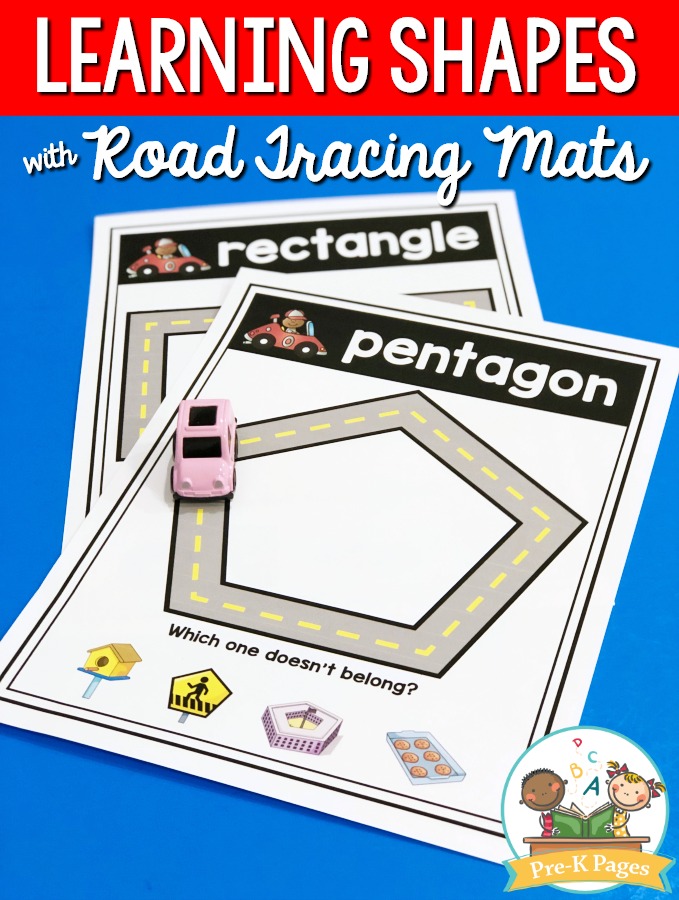 Road Shape Mat Prep
Now it's time to start prepping your road shape mats. First, print the mats on cardstock and laminate for durability.
I have included both a black and white and a color version of each shape for you, choose the one that best meets your needs and those of your students.
You may also choose to start with the easiest shapes to identify first, such as circle and square, then work your way up to the more difficult shapes later.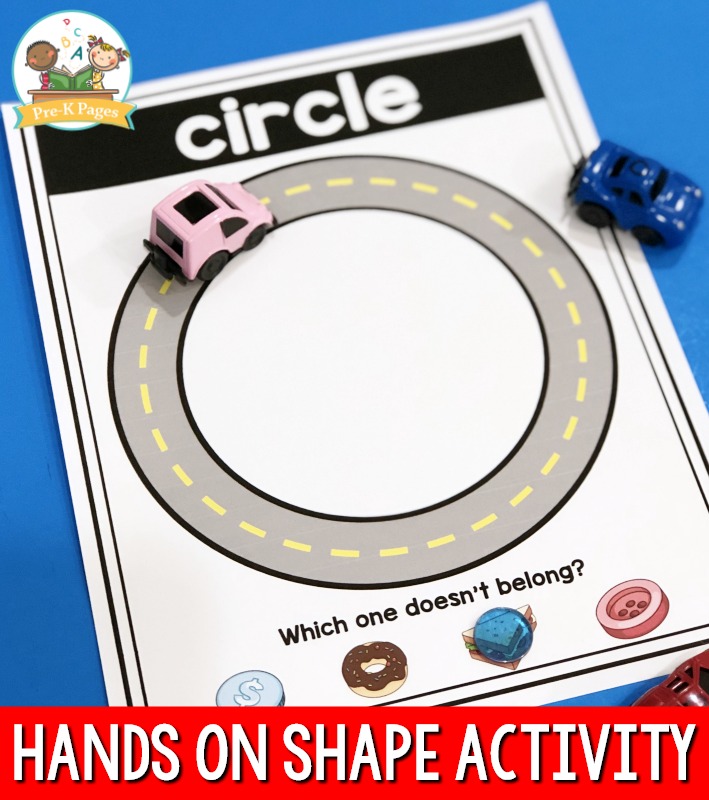 Shapes Included
Circle
Triangle
Square
Rectangle
Pentagon
Trapezoid
Hexagon
Oval
Rhombus
Star
Heart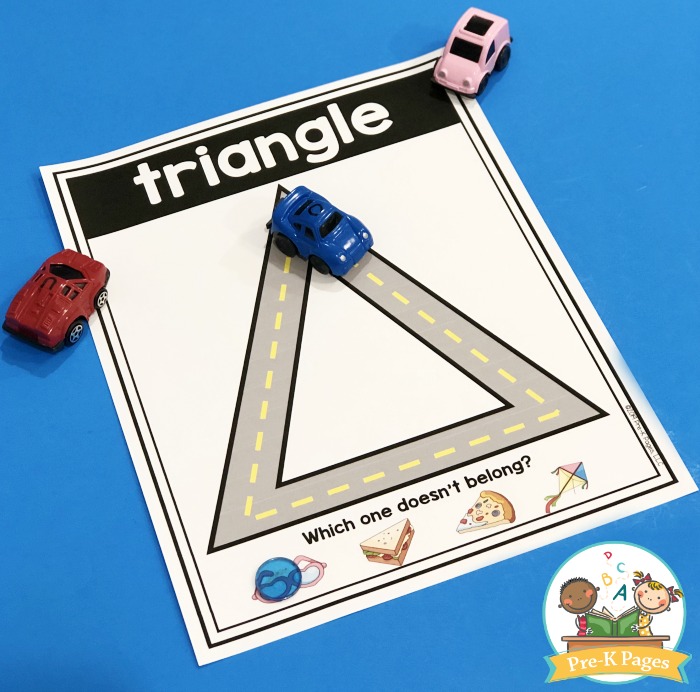 How to Use the Road Shape Mats
Next, introduce the road shape activity mats to children during your small group time. When introducing the mats it's important to follow a certain sequence. Start by showing the shape mat to the students in your small group, then name the shape aloud, and then ask them to repeat the name of the shape to you.
Finally, give each child the same shape mat you just introduced, say the name of the shape again, and ask them to repeat the name of the shape as they use their cars to trace the shape over and over again. This will also be great for them to work on their fine motor skills.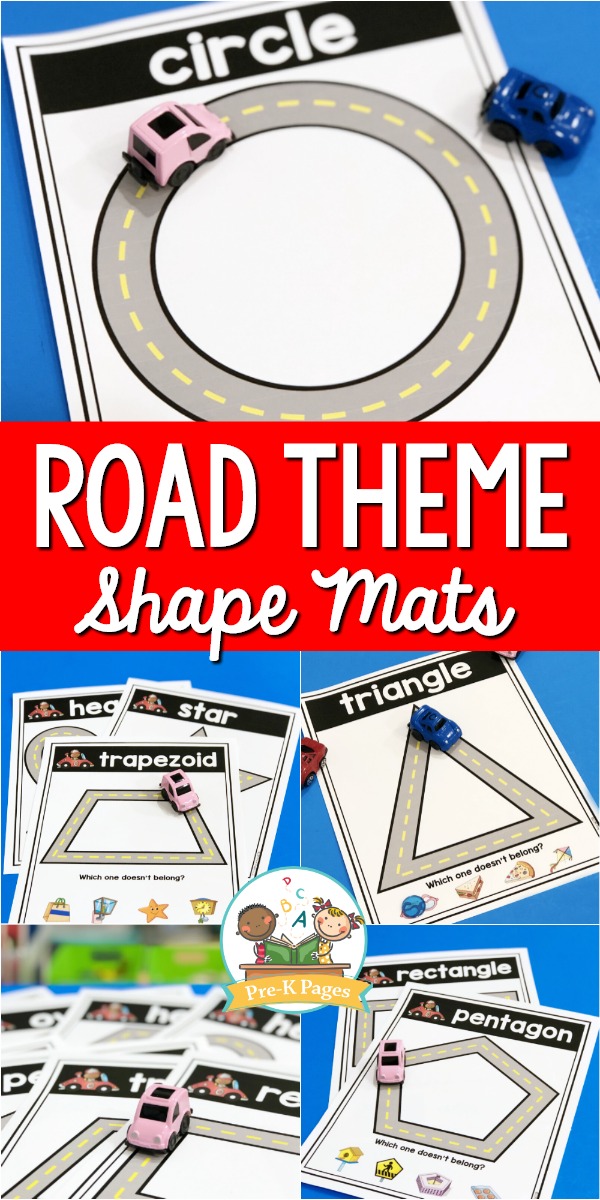 More Activities Using Mats