Have you ever planted pumpkin seeds with your class? Check out this awesome experiment Denise Hoefer did with her class. Pumpkin seeds are very easy to plant, just follow these simple steps below. Planting pumpkin seeds is a fun experiment your preschoolers will not forget.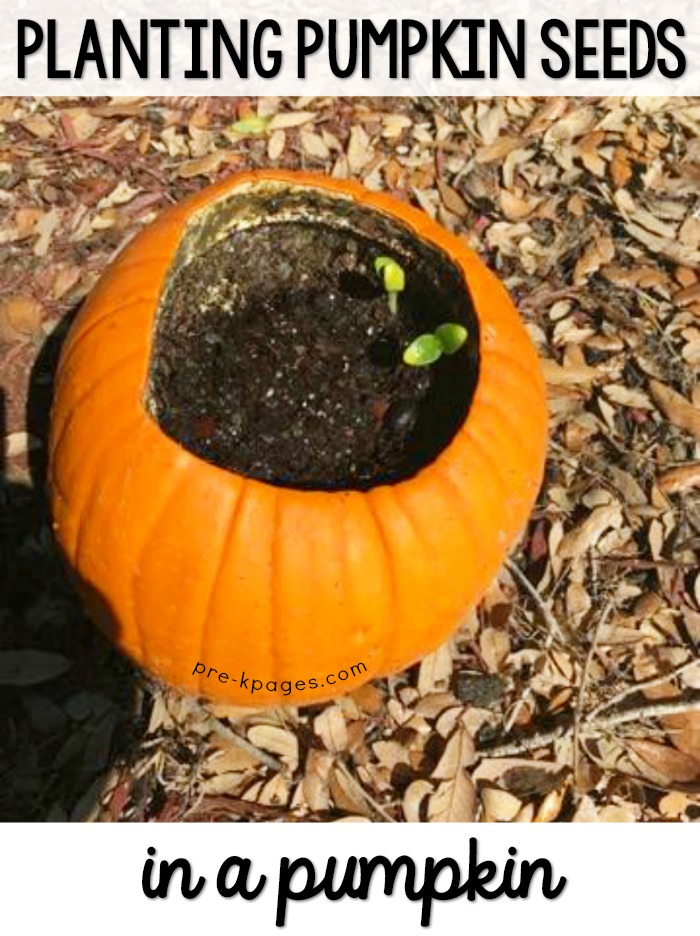 Pumpkin Seed Planting Supplies
Here are the supplies you will need to start growing your own pumpkin seeds in the classroom.
Pumpkin
Potting Soil
Water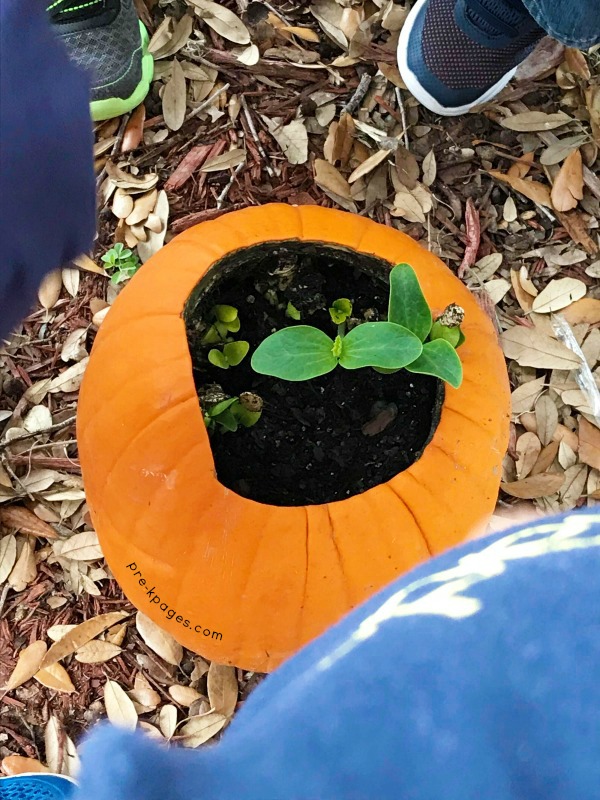 Planting Pumpkin Seeds
Introduce the concept of growing a pumpkin by reading the book Pumpkin Jack by Will Hubbell aloud to your class.
Then, gather your students around and use your carving tools to cut and clean out the pumpkin, keeping a watchful eye on the children to be sure they don't get too close to the tools.
You can also invite your students to clean out the pumpkin with their hands if you prefer.
Place the "guts" in a bowl. After the pumpkin has been cleaned out, you can pick the seeds out, or invite the children to do this part.
If you're going to turn your pumpkin into a jack-o-lantern first, before planting, then carve the face now. If not, then skip directly down to the next step.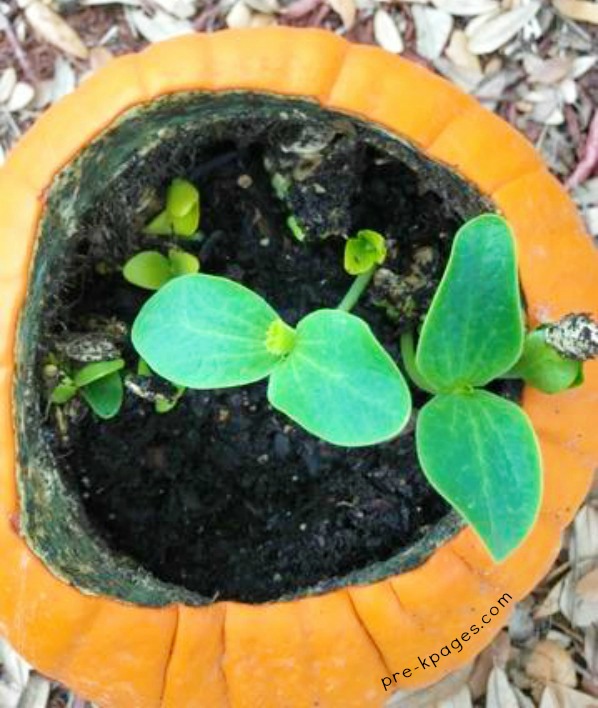 Growing Pumpkin Seeds
Next, use your carving tools again to make a few drainage holes in the bottom of the pumpkin. This will ensure that the soil can easily drain any excess water and will hopefully prevent it from molding too quickly.
After you have made the holes in the bottom of the pumpkin, fill it 3/4 of the way to the top with potting soil. Invite the children to use toy shovels to do this part.
Then, invite your students to take turns pushing the seeds down into the soil with their fingers.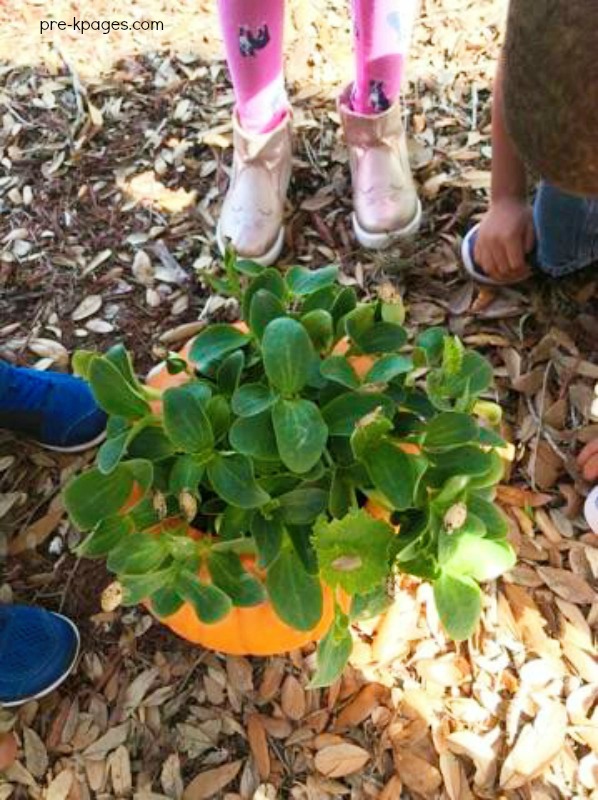 Sprouting Pumpkin Seeds
Once the seeds have been planted, place your pumpkin outdoors in an area where it will receive some sunlight. Be sure it is safe for your pumpkin to drain or deteriorate in this area, because it will do both.
After all the seeds have been planted inside the pumpkin, invite the children to take turns gently watering the soil.
Invite the children to check on the pumpkin's progress daily, observing any changes and recording their observations on paper.
Your kids will be just as excited about sprouting pumpkin seeds as Mrs. Hoefer's class was! Be sure to take lots of pictures to document the growth of the plants, you can use the pictures to create a class book later.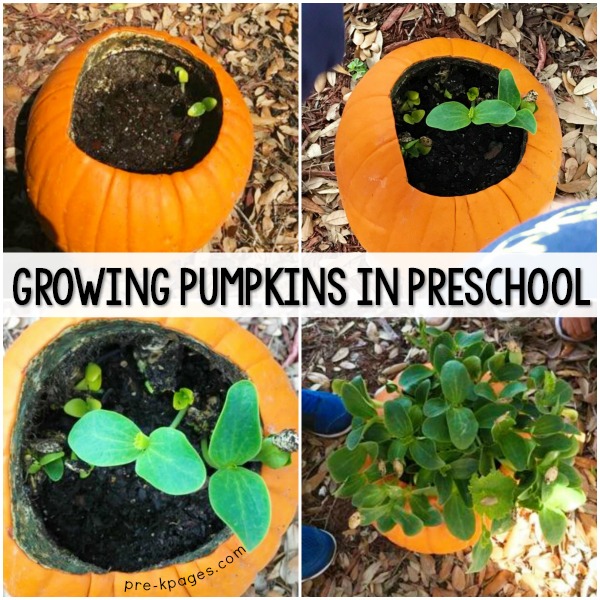 More Science Ideas