The art center is one of the most popular learning centers in the early childhood classroom. Young children love using art supplies to create masterpieces for mom and dad.
But it can be difficult to keep your preschool art center fully stocked with fun supplies for your little learners. I created these printable alphabet squares your kids will love using to make collages – keep reading to grab your copy!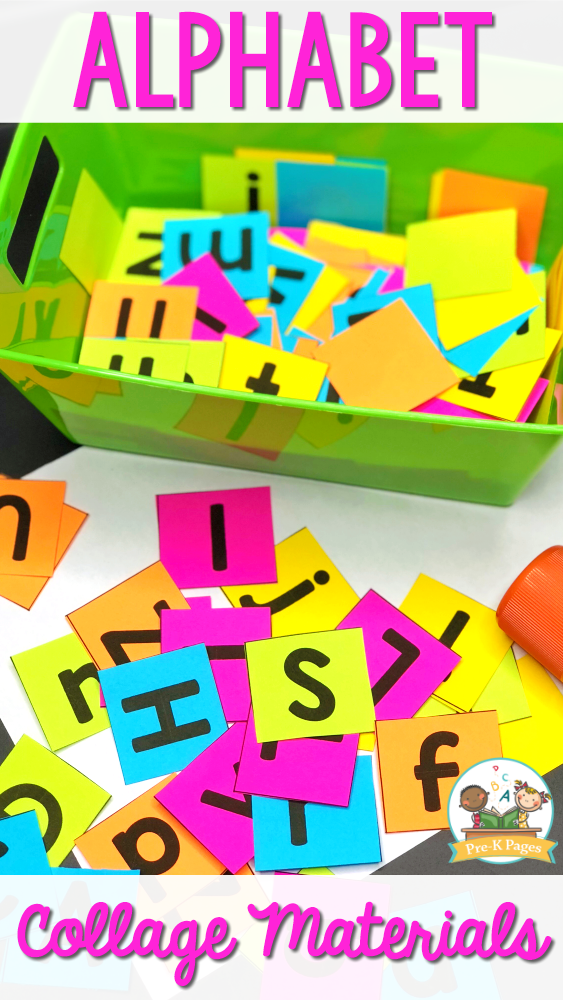 Art Center Materials
There are many different types of things you can put in your art center to create open-ended art experiences for your kids. You don't have to have every single art material out at the same time. Instead, you can add or remove items based on your student's interests or your theme.
Art materials such as paint, tissue paper, glue sticks, crayons, markers, scissors, and construction paper are all basic staples in your art center.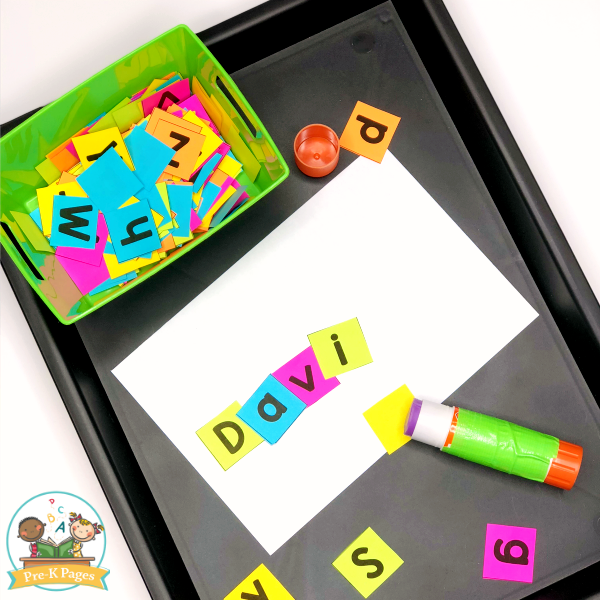 Collage Materials
These alphabet squares are a great way to spice up your art center and get a little bit of literacy learning in there too!
You can rotate out the more unique supplies in your art center such as watercolor, finger paint, paint sticks, stamps, yarn, and ribbon for art collages.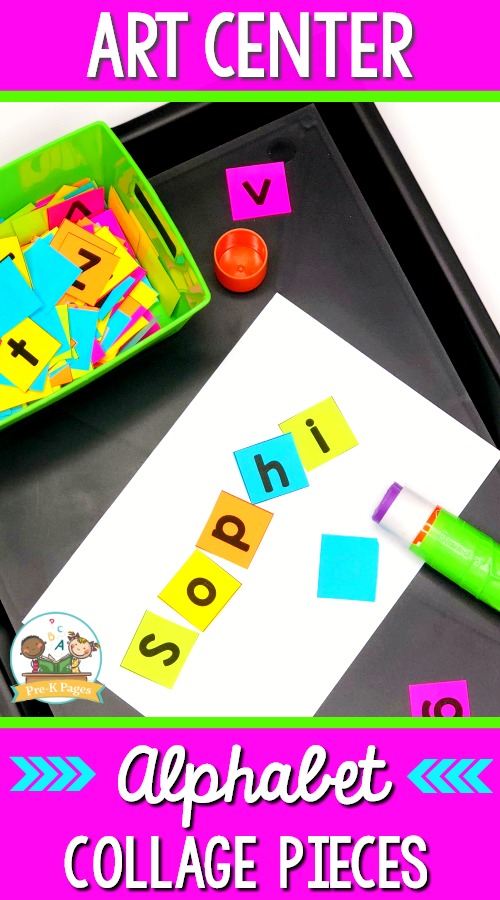 Printable Alphabet Squares
Instead of plain white copy paper, try printing out your alphabet squares on brightly colored paper. The paper pictured here is AstroBrights, I just love it! The bright colors will make using the squares more fun and exciting for your kids!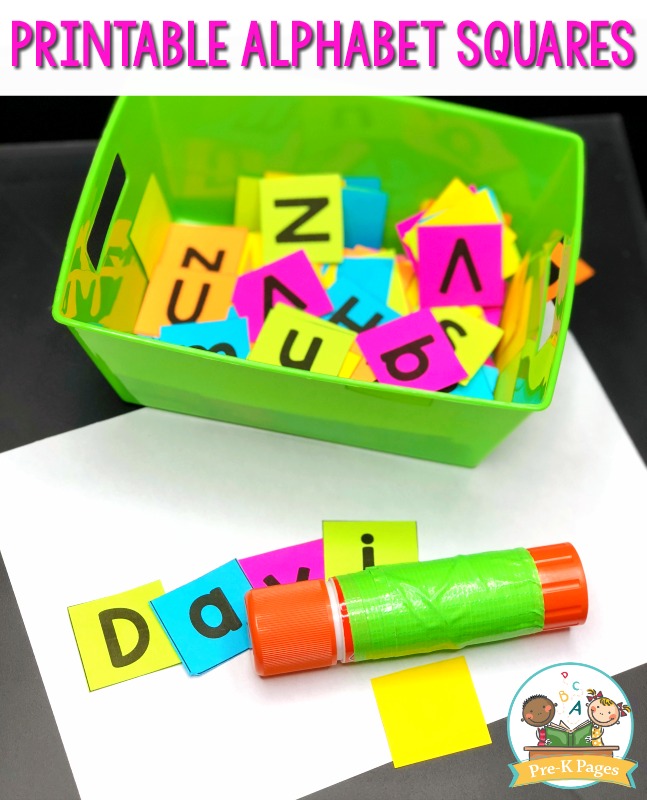 Creating Collages in Preschool
Your kids will find all sorts of ways to use these alphabet squares in their creations. One of their favorite things to do with the squares is to make their names and the names of their friends.
The alphabet squares aren't just fun, they're also a great way for your kids to practice their fine motor skills. When kids pick up each letter square they have to use their thumb and index finger, which is great exercise!
You can also try putting out bottles of liquid glue for even more fine motor practice, but you'll want to have a drying rack handy!

How will you use these letter squares in your classroom?
More Learning Centers