Are you in need of some new goodbye songs to end the day in your Preschool or Pre-K classroom? Singing a special song at the end of each school day is the perfect way to help your little learners gain closure and end the day on a positive note. Here you'll find 14 of the best goodbye songs to sing with your kids.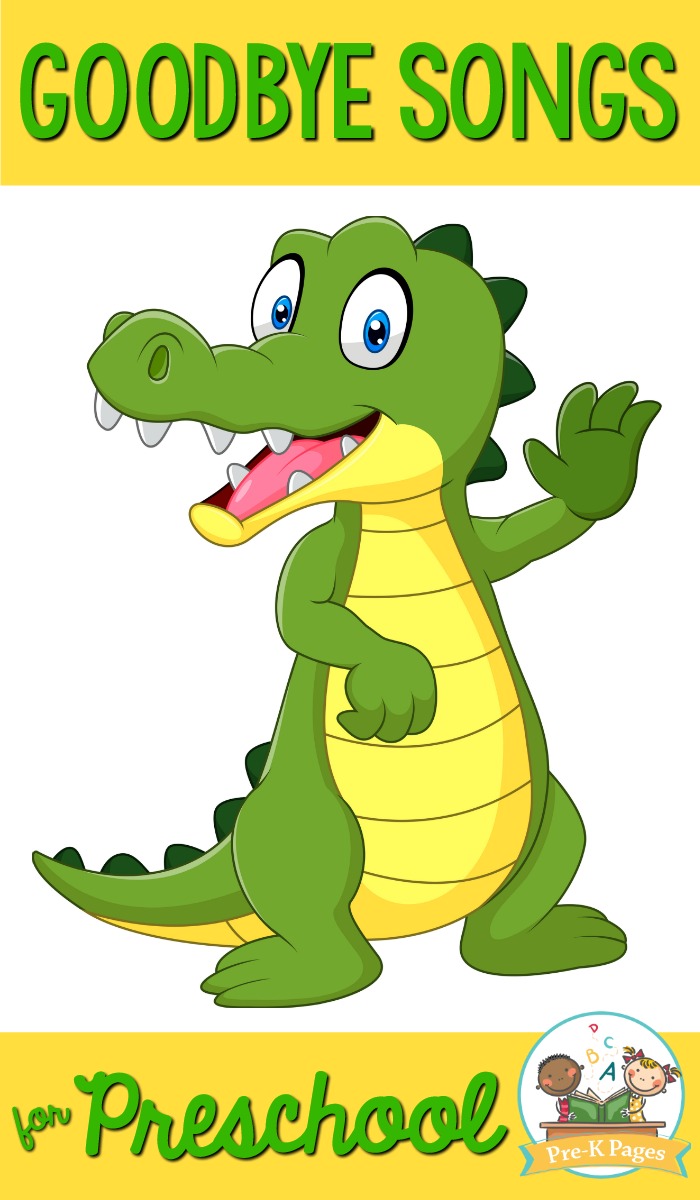 Goodbye Songs for Pre-K and Preschool
The end of the day in any early childhood classroom can quickly become chaotic. Young children often have difficulty with transitions, and the end of the day is one transition that can quickly spiral out of control if not managed properly.
The right goodbye song can have a calming effect on kids at the end of the busy school day. When used properly, music can help channel and refocus the energy and excitement of your wiggly kids.
When you use the same goodbye song in your class each day you're creating a warm and responsive classroom environment. You can end your day on a high note by saying goodbye to your students with a catchy song.
While songs and music are certainly fun for young children, they can also be used to establish daily routines. A good preschool teacher understands the importance of incorporating music and movement into their daily schedule.
14 Songs to End the School Day
Goodbye, Goodbye, by Music with Nancy
Miss Nancy is one of my very favorite children's musical artists because her singing voice is so beautiful!

So Long Everybody: A Goodbye Song for Kids, by Will Parker
Your little learners will have a blast saying farewell to animal friends with this super catchy song!

See You Later, Alligator, by Super Simple Songs
With more than 4 million views on YouTube, you can't go wrong with an updated version of this classic song!

Skidamarink, by The Kiboomers
Another catchy classic song that can be used for saying goodbye at the end of the day.

So Long Now, by The Kiboomers
This is such a simple, yet fun song that even your 3 year-olds will enjoy!

The Goodbye Song, by The Learning Station
Everybody loves the catchy tunes from Don and the gang from The Learning Station, and this one won't disappoint!

May There Always Be, by Jim Gill
This is Jim's lovely take on the classic May There Always be Sunshine. Use his brilliant idea to create a class goodbye book you can use again each day.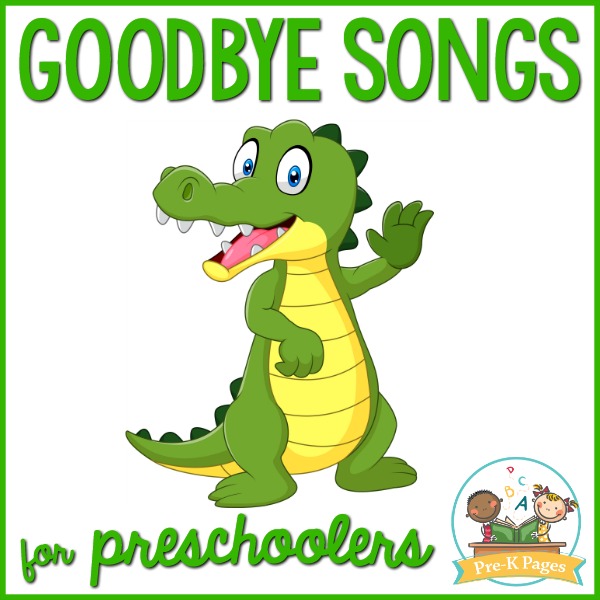 The Best Goodbye Songs for Kids
A goodbye song is just as important as singing a good morning song during circle time or morning meeting. You can use these goodbye songs during your closing circle time, before your kids get ready to go home.
There are plenty of goodbye songs on YouTube for you to use in your classroom. But finding the time to listen to and select the best songs can be very time-consuming. I know you don't have oodles of spare time, so I did all the hard work for you! Here are my favorite age-appropriate songs to end the school day on a positive note in your classroom.
Goodbye, See You Again, by Dream English Kids

Goodbye Song, by The Singing Walrus
A fun interactive song for your preschool and kindergarten kids. This song gives kids a fun way to clean-up the classroom and get ready to go home.

It is Time to Say Goodbye, by Dr. Jean
Would it even be the end of the day without a song by everybody's favorite, Dr. Jean? I used this one in my own classroom for many years with great success!

Day-O Time to Go Home, by The Learning Station
Don't miss this one! Add a little extra fun with a new twist on this classic tune.

Goodbye to You! by ELF Learning
I'll admit, I couldn't get this one out of my head – I just love it!

See You Later Alligator, by Jack Hartmann
Another fun take on the classic chant.

Goodbye, See You Soon, by Super Simple Songs

More Teaching Tips
You can show these songs to your class on a smart TV, or by using an LCD projector and computer screen. If you prefer to use audio only, no problem. Your kids will love singing along as you lead them in song – with or without a screen. The best thing about these songs is that you don't even have to be a good singer to use them in your classroom!