The benefits of having a listening center in the classroom are many. But let's be real, managing traditional listening centers with CDs and cassettes can be a problem in the classroom.
With all the free technology available to use today it's now easier than ever before to create a listening center your kids can use independently. Here's how you can use free resources like YouTube and QR Codes to make a listening center your kids will love.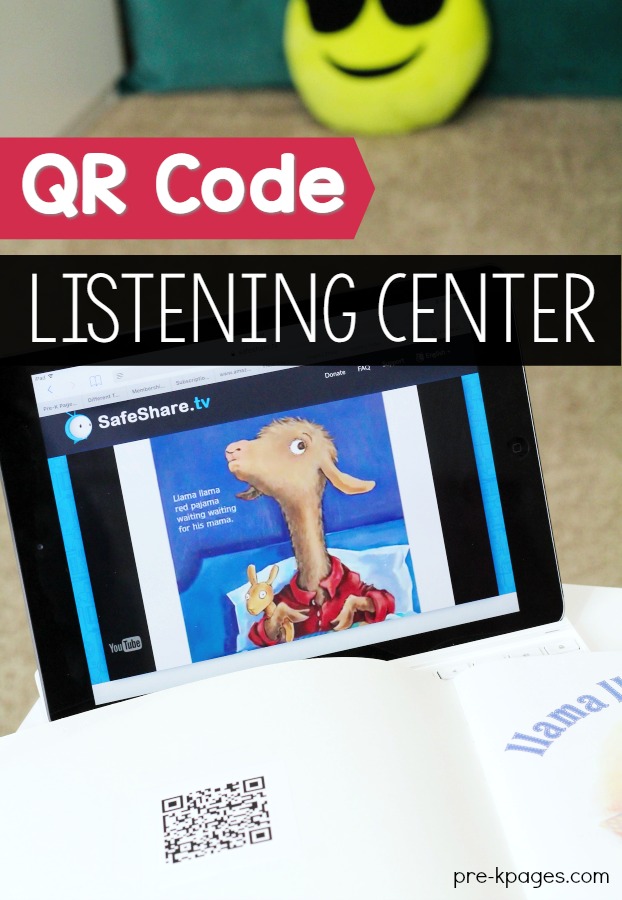 QR Code Listening Center
If you're looking for an inexpensive way to create a listening center in your classroom you might want to consider giving QR codes a try. QR codes allow kids to easily use a listening center without the need for help from an adult. The devices you use in your listening center don't need to be brand new, used and older models of iPhones and iPads work just as well. Don't be afraid to ask friends, family, or even parents to donate their old devices to your classroom.
Here's what you'll need to get started using QR codes in your classroom:
Paper
Scissors
Printer
Tape
Wi-Fi Connection
Free QR Code app
Electronic devices (iPhones, iPads)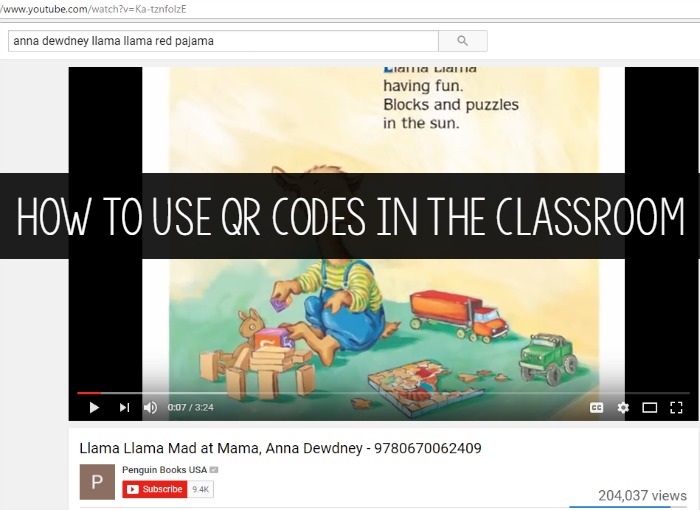 Where to Find Books
You can find videos online of authors and actors reading popular children's books. The most popular place to find these types of videos is YouTube. For example, here's author Anna Dewdney reading her book Llama, Llama Red Pajama aloud on YouTube.
As you discover videos your kids would like, create a playlist in your YouTube account so you can find them again easily. In the next step I will show you how you can use those videos safely in the classroom.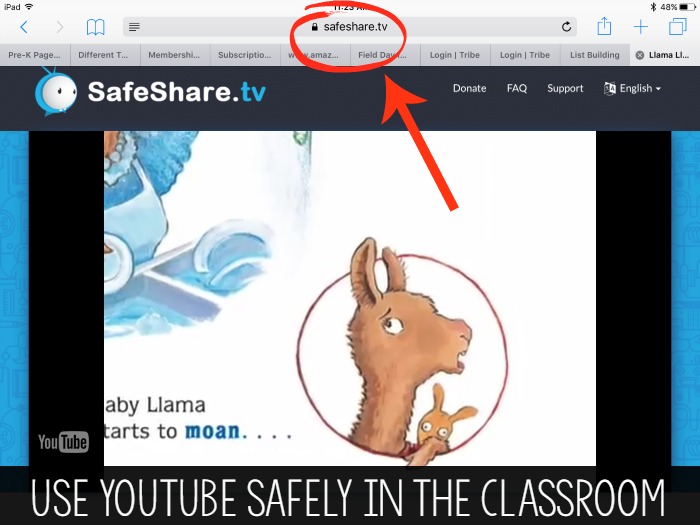 Make Watching and Listening Safe for Kids
Have you ever played a video in your classroom only to be shocked by an ad on YouTube, or an inappropriate suggested video at the end? Safeshare.tv is a free website you can use to remove ads and inappropriate content from YouTube videos. With safeshare.tv you can safely play YouTube videos in the classroom without worrying about encountering any inappropriate content.
To use safeshare.tv, first, go to your YouTube account and navigate to the playlist you created in the step above. Next, copy the URL of a video from your YouTube playlist, then open safeshare.tv and paste the video URL in the box. After you enter the YouTube URL, safeshare.tv will generate a new, safe URL. Copy this URL as you will need it to create the QR Codes. Now you will be able to play the video safely within safeshare.tv without the ads or suggested videos.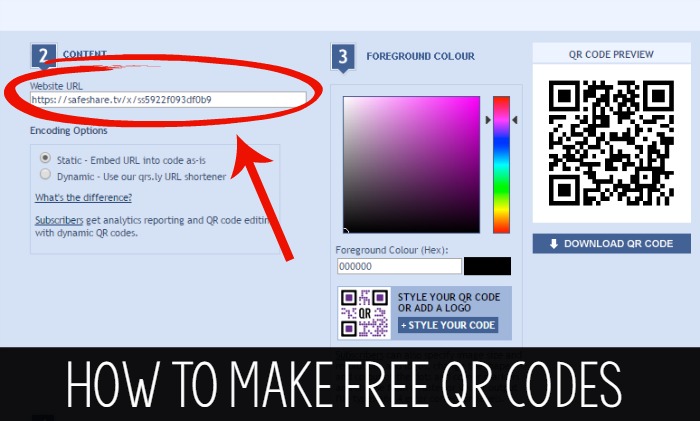 How to Make QR Codes
In this step, you're going to create the QR Codes that will allow your kids to use the listening center independently. First, go to any free QR Code generator site, one I use often is QR STuff. Next, copy the safeshare.tv link you created in the step above and paste that URL into the box labeled "website URL" at QR Stuff. When you hit "enter" the QR code will automatically download to your computer, be sure to save it in a safe place so you can easily find it again.
Next, open Word or PowerPoint and insert the QR code you just downloaded. Print the page, cut out the QR code, and tape it to the inside cover of the book.

Finally, download a free QR Code reader from the app store on your device(s). Some newer devices may already have a QR code reader built in.
Place the books that have QR Codes inside along with the device(s) in your classroom library or listening center. Students can select a book, open the QR code reader app, scan the code, and watch/listen to the book. That's it, you did it!
More Center Ideas from Pre-K Pages