Kids love sensory bins, but what do you fill the bins with? Sensory bin fillers don't have to break the bank. You can fill sensory bins with everything from sand, dirt, or water to common, household items like cotton balls and more!
This list below will give you some ideas for filling your bins at school or at home with materials that are engaging and fun for kids.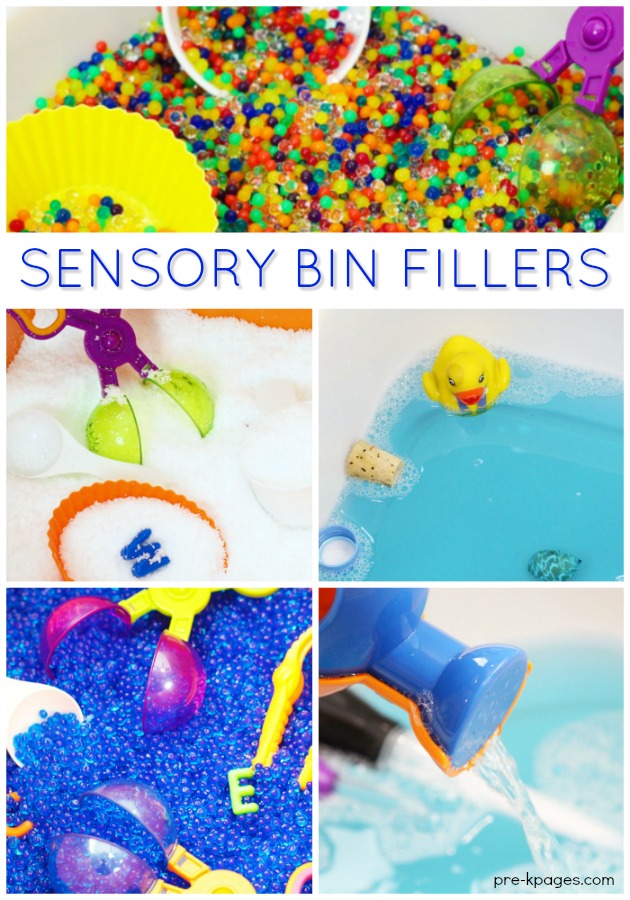 Sensory Bin Filler Ideas
When it comes to ideas for filling your sensory bin, you're only limited by your imagination. Get creative, think outside the box! If you've never branched out beyond sand and water I challenge you to pick just one item from this list and give it a try – I bet you'll be surprised how much your kids enjoy it!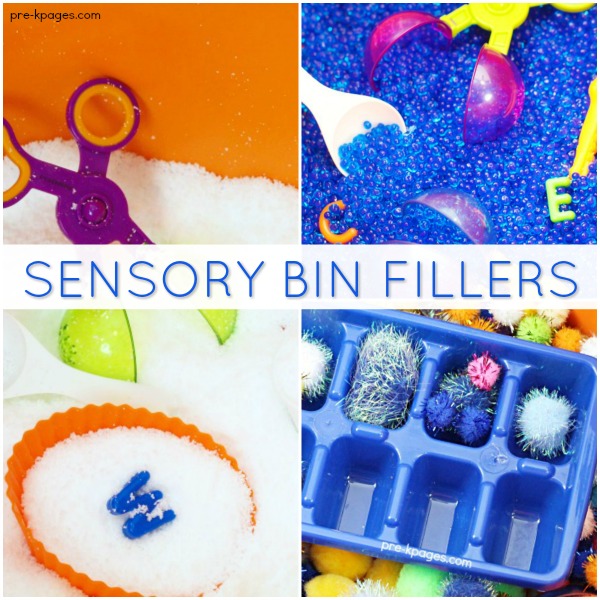 What Do You Put Inside a Sensory Bin?
The possibilities for materials you can use to fill sensory bins are endless! Here are just a few of my favorite sensory bin fillers listed for you below.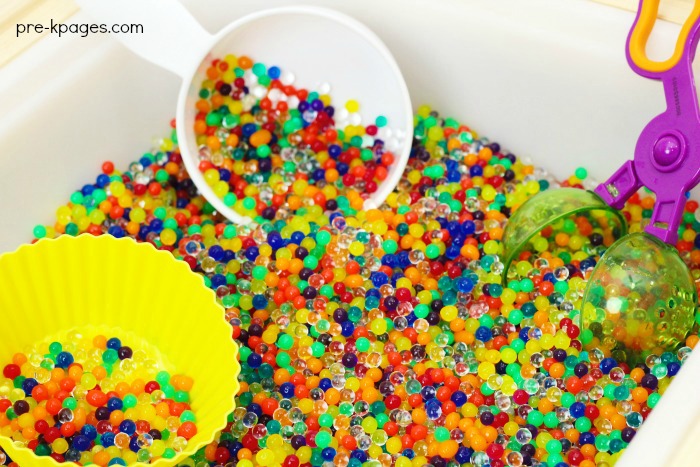 Sensory Bin Fillers for Preschool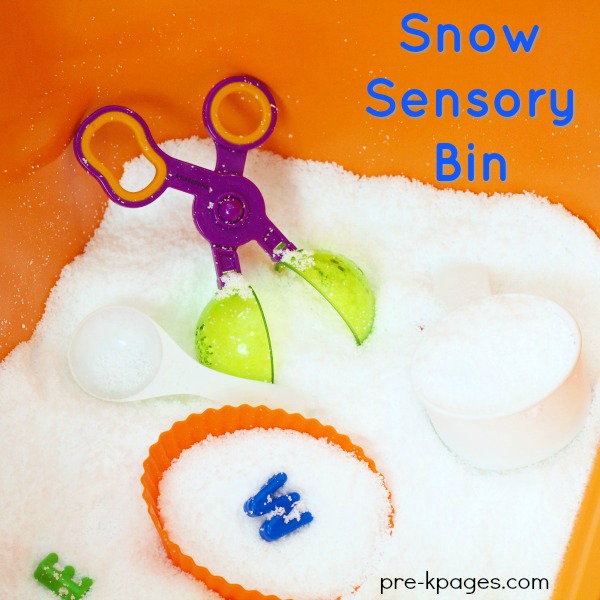 Sensory Bin Filler Ideas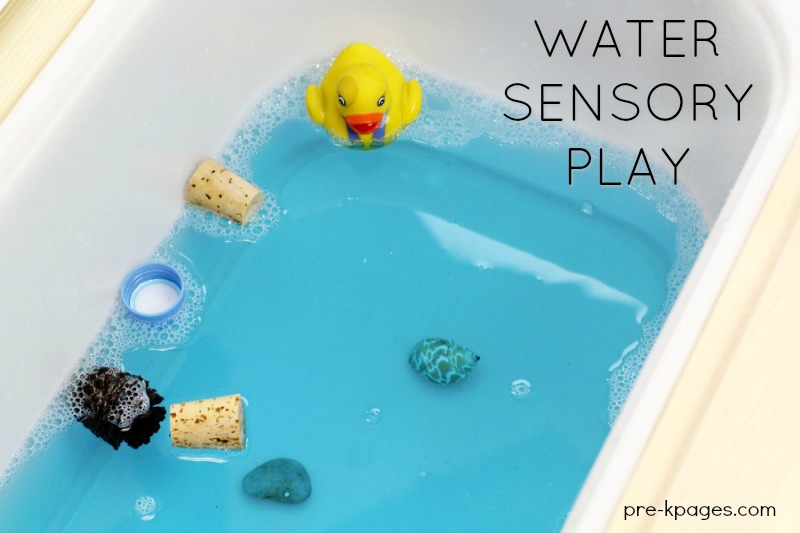 More Sensory Bin Fillers
Certain early childhood programs prohibit the use of food items for play in the classroom. Choose items wisely from this list that best meet your needs and those of your students.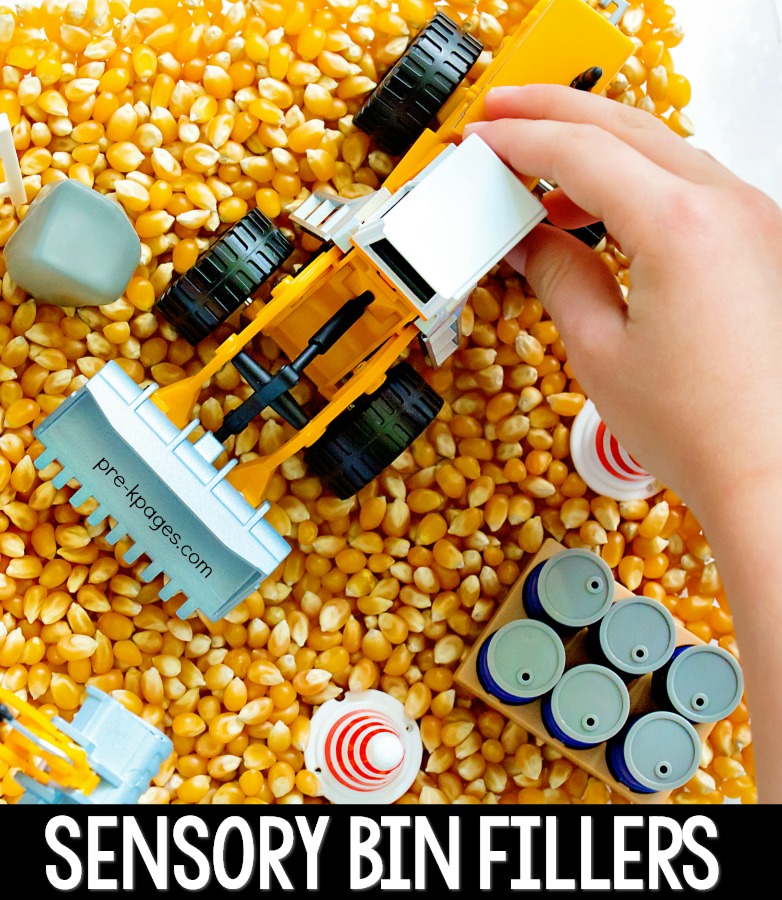 Note: If you have students who put things in their mouths then you will want to use careful supervision or choose a different activity.
More Sensory Bin Resources