Preschoolers love looking at and collecting rocks! So why not turn this interest in rocks into a simple science table? Young children will love using real science tools to explore rocks!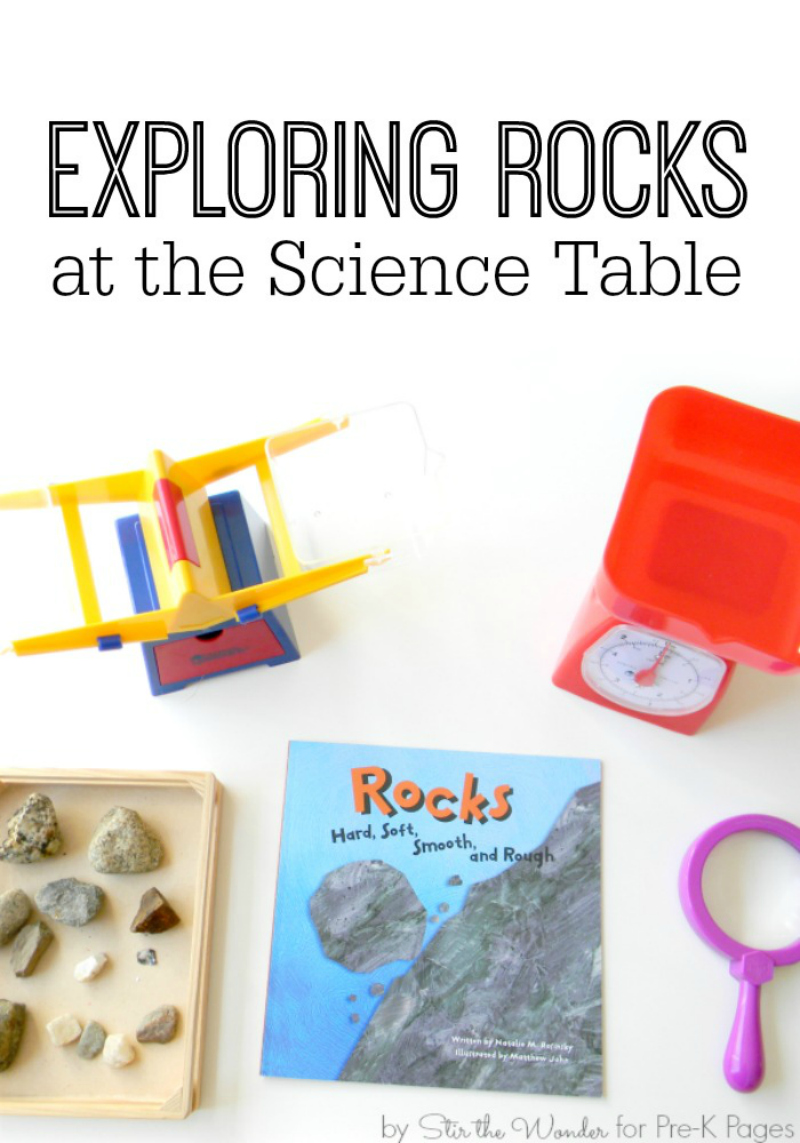 Exploring Rocks
There are many benefits to exploring rocks at the science table! Children will be able to compare and sort rocks by their attributes such as size, appearance, and weight. Learn how to use a scale and balance to weigh the rocks. And learn about the many different types of rocks!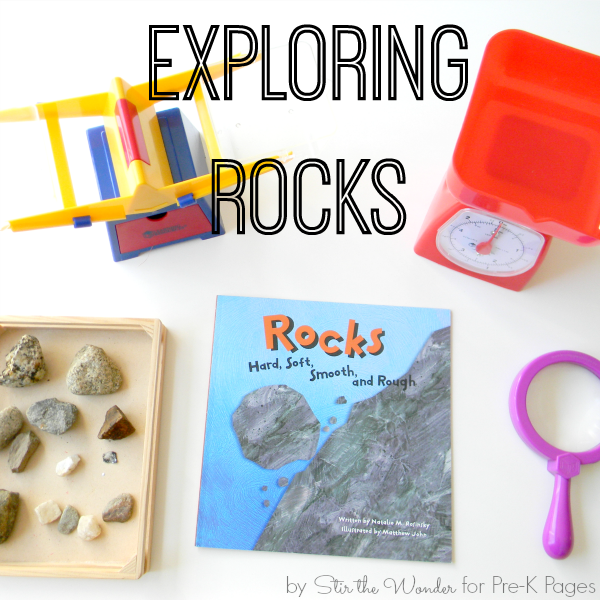 Supplies
How to Set Up the Science Table
Invite the children to go on a nature walk and they can collect the rocks themselves, then use those same rocks to set up an invitation to explore- what fun!
To set up the science table for exploring rocks, first place the balance, scale, magnifying glasses, and spray bottle on the table so all the children can reach and share the materials. Then, set out a tray of assorted rocks for the kids to explore with the tools.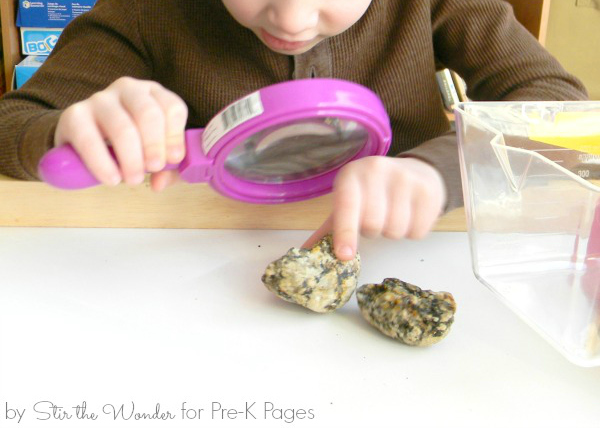 Invite the children to explore the rocks using the tools provided on the science table. While they are playing, exploring and experimenting, read the book Rocks: Hard, Soft, Smooth, and Rough by Natalie M. Rosinsky.
This open-ended exploration can also be used to talk about the different attributes of the rocks with the children. Using descriptive words such as "hard", "soft", "smooth", "rough", "heavy", and "light" will really help to build their vocabulary.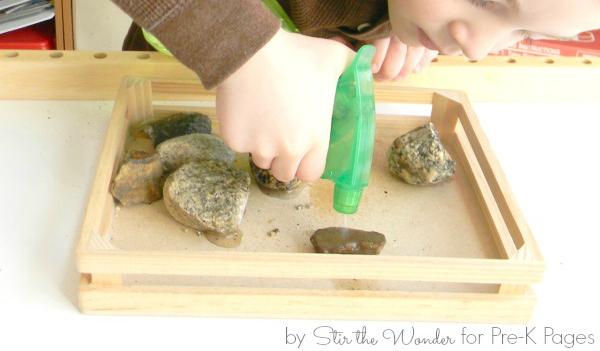 Preschoolers will love using the tools provided on the science table. Spraying the rocks with water and watching the changes that happen when the rock is wet is very exciting too! It really brings out all the small details in rocks! Using a magnifying glass will as well. Young children will also love using the balance and scales to weigh the rocks and measuring which rocks are heaviest.
BIO: Samantha writes at Stir the Wonder, sharing creative, hands-on learning activities for preschoolers including fine motor, STEM, and book-inspired activities. She is also a co-author of the book 99 Fine Motor Ideas for Ages 1 to 5, and the brand new 100 Fine Motor Ideas for Parents, Teachers and Therapists! You can follow her on Facebook, Twitter, and Pinterest.
More Science Ideas