Sensory bins are great fun for young children, they love to scoop, pour, dig and explore many different materials. But a successful sensory bin experience often includes engaging tools kids can use to explore the materials. Here are some of my favorite tools to use in your sensory bin at home or in the preschool classroom.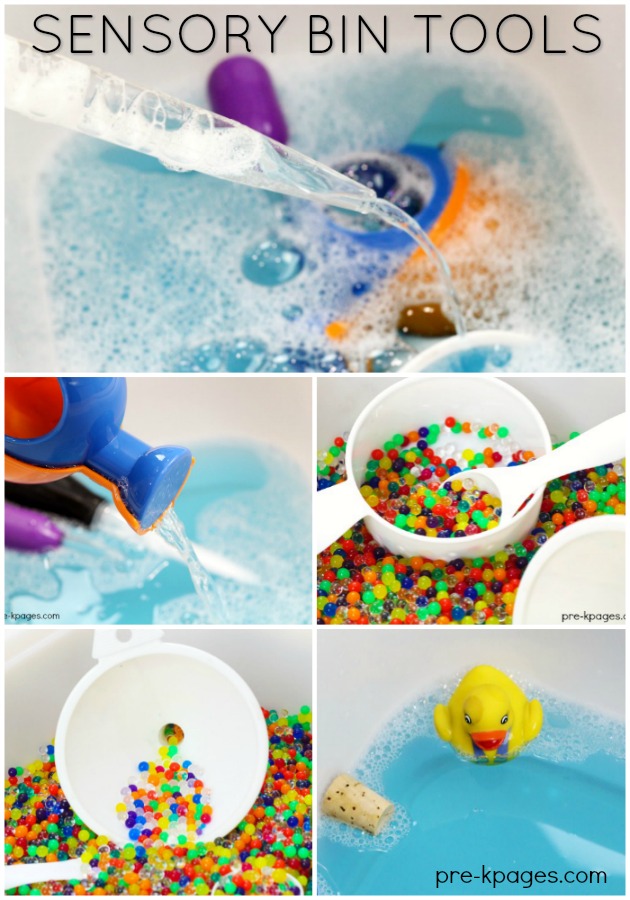 Sensory Bin Tools
The best place to find sensory bin tools is at the dollar store or in your recycling bin. That's right, sensory bin tools don't have to break the bank!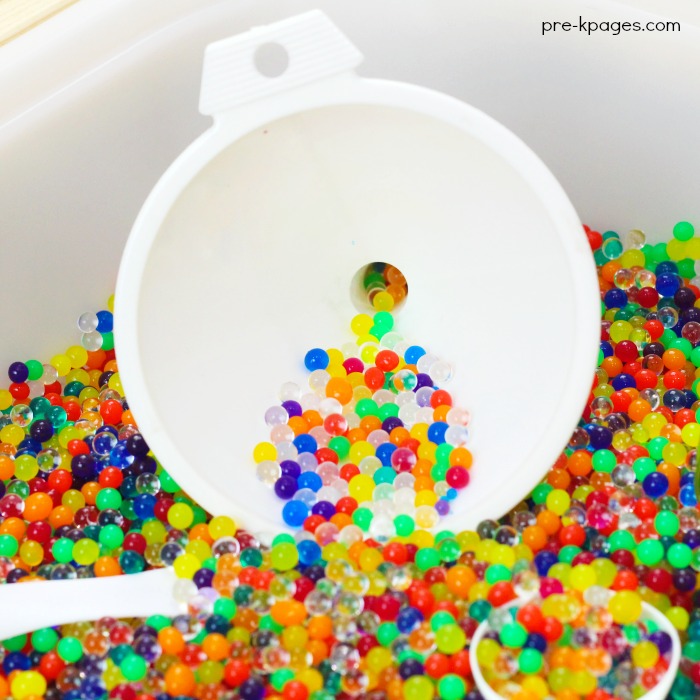 Sensory Bin Tools for Pouring and Scooping
Pouring and scooping is an important part of sensory bin play. These items provide opportunities for children to dig, scoop, and pour which is not only fun, but also great for developing motor skills and math skills like measurement, volume, more and less, capacity etc.
Measuring cups
Measuring spoons
Scoops
Funnels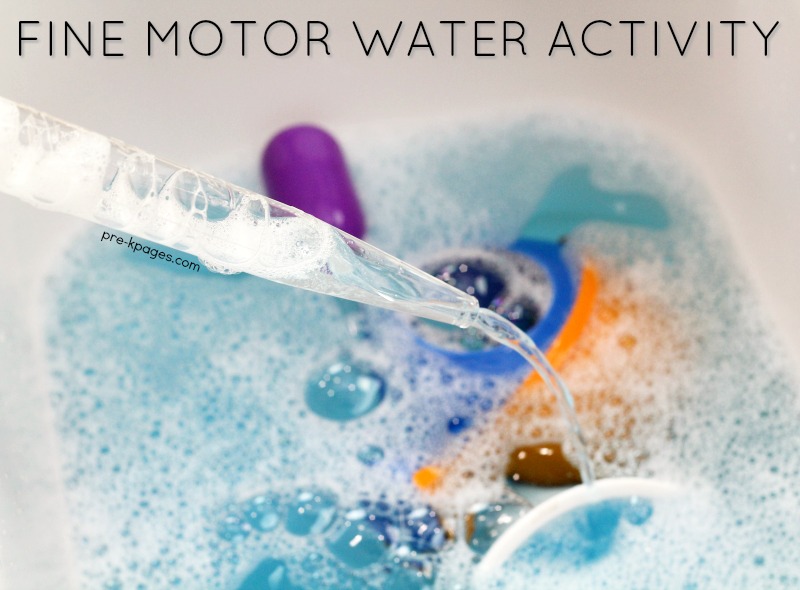 Sensory Bin Tools for Fine Motor Development
There are many ways sensory bins can support fine motor development. Throw a few of these in your sensory bin for extra practice strengthening the muscles in the hands!
Tongs
Tweezers
Turkey basters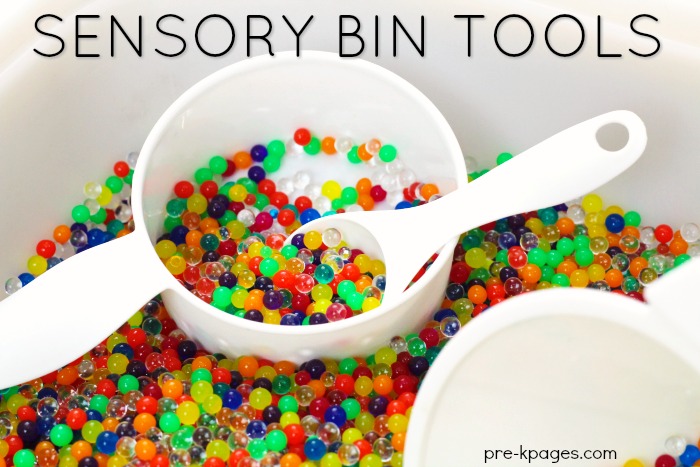 Sensory Bin Tools from the Recycling Bin
Items that you may usually recycle make great sensory bin tools. Things like scoops, spice containers, and laundry soap lids make fabulous sensory bin tools!
Spice containers
Coffee scoops
Liquid detergent lids
Powdered detergent scoops
Empty dish soap containers (with squeeze top)
Empty ketchup containers (plastic with squeeze top)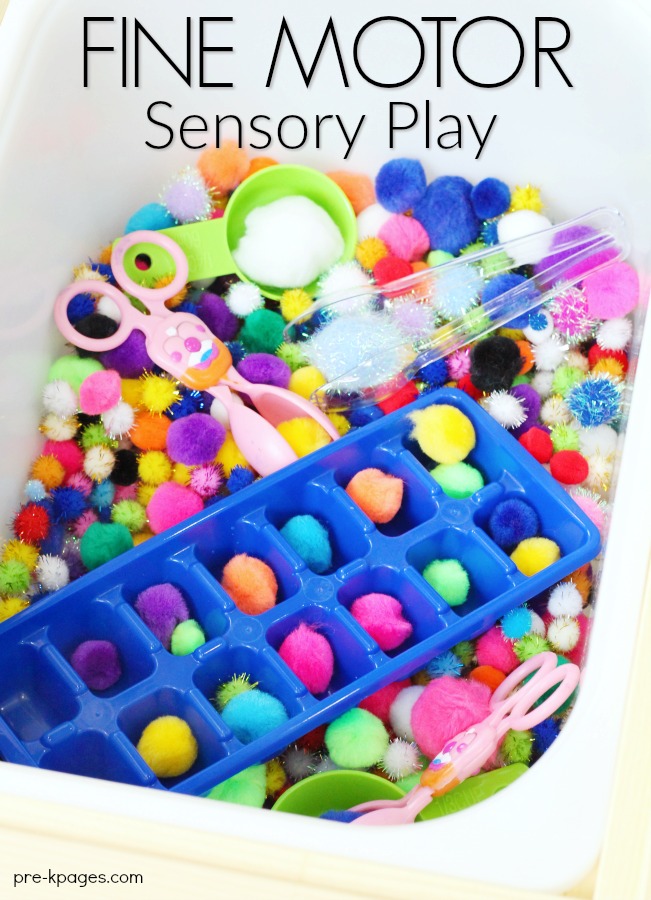 Sensory Bin Tools from the Kitchen
The kitchen is another great place to find tools to use in your sensory bin. Look around in your cupboards and drawers, you'll be surprised how many treasures you'll find!
Tongs
Measuring cups
Measuring spoons
Turkey basters
Whisk (water)
Colander (water)
Sponge (water)
Silicone Muffin Cups or trays
Ice Cube Trays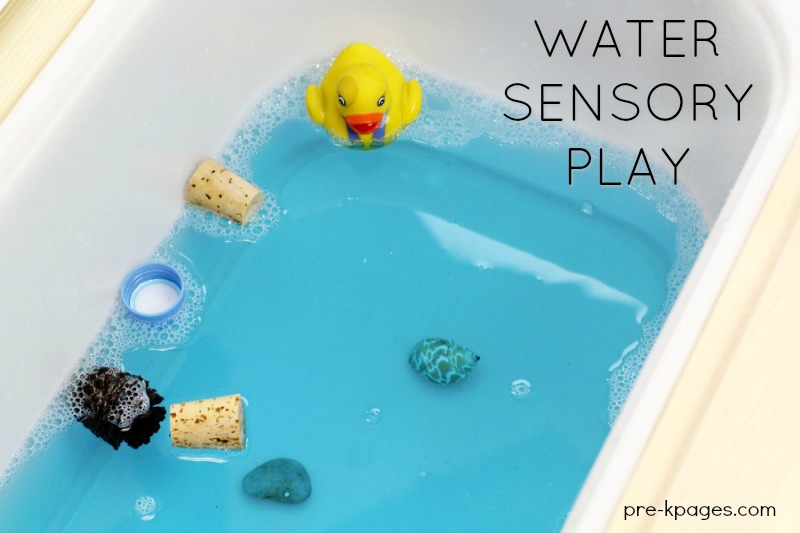 Rubber ducks
Magnifying glass
Plastic Easter eggs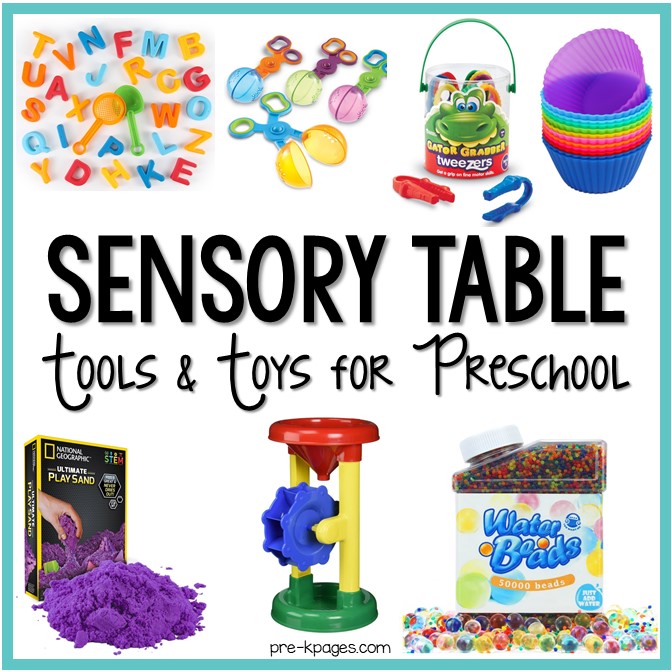 More Sensory Bin Tools
More Sensory Bin Resources