Reading books aloud is one of the most important pre-literacy activities in any preschool classroom. Engaging in activities related to books that you have read helps preschoolers experience ideas in books and builds more comprehension and literacy skills. After reading Over and Under the Snow, you can explore concepts related to winter and animals. You can also explore position words and prepositions. And even include some STEM challenges, too.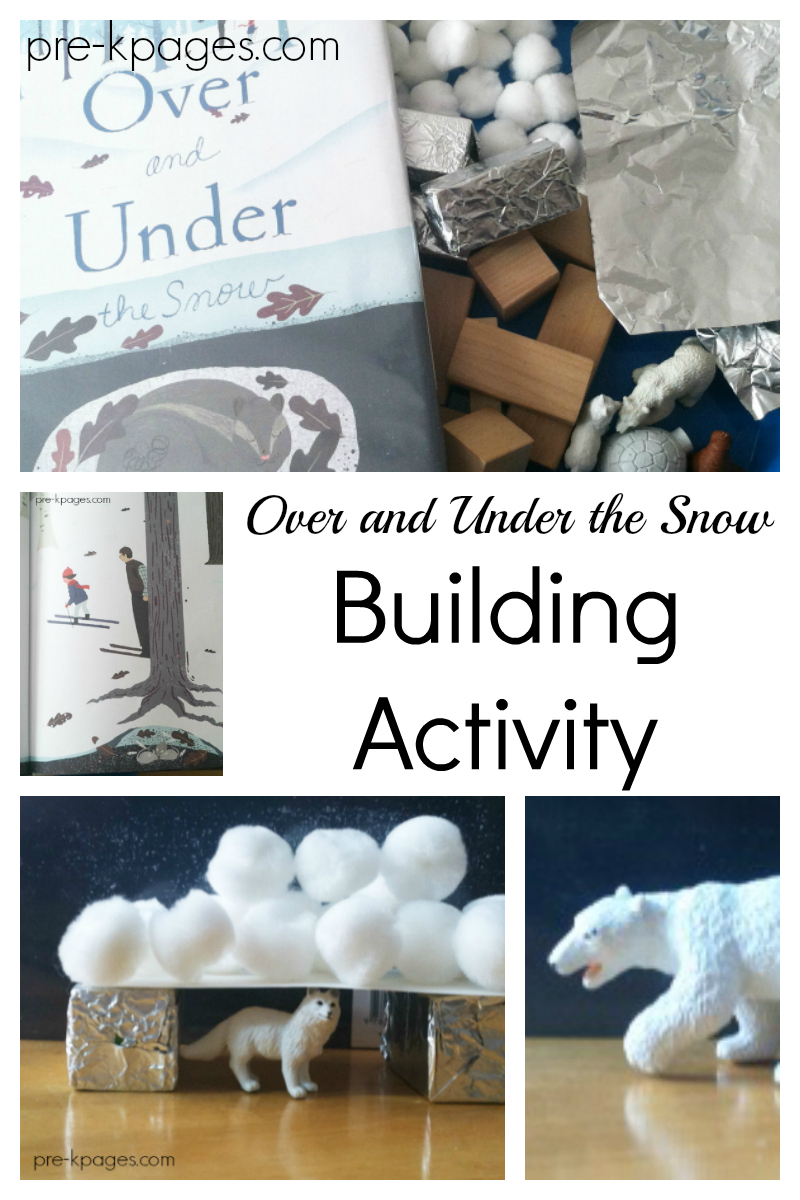 Over and Under the Snow
Read Over and Under the Snow by Kate Messner. In this wintry book, a boy and his father explore the world while moving over the snow on their skis. They see some animals over the snow and talk about other animals that are under the snow, either sleeping or scurrying around for food. Additional information at the end of the book gives plenty of more exploration ideas for talking about animals in winter.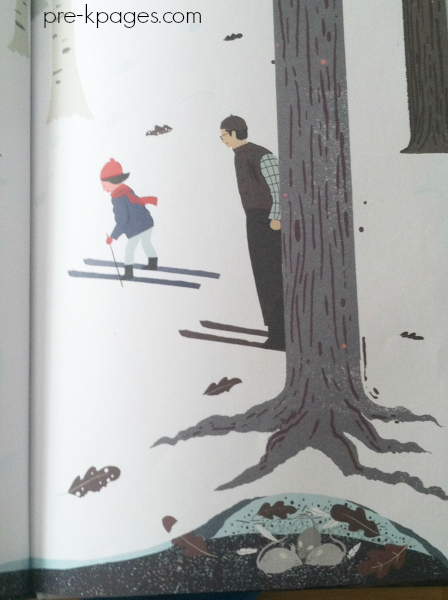 To encourage your preschoolers to explore over/under concepts and play with ideas from the book, you can offer a couple of different types of activities.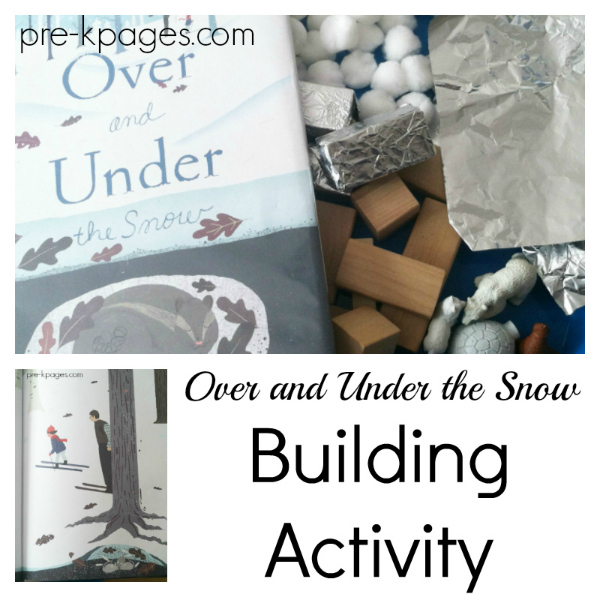 Over and Under in the Block Center
Add some foil and animals to your blocks center. You can wrap the blocks yourself ahead of time or, especially with older preschoolers, provide foil for them to wrap blocks.
Some teachers I know have used clear tape to make sure the foil stays on the blocks. You may need to do that if you are teaching younger threes. But I have not had any issues with fours or fives pulling off the foil or with the foil coming loose as children use them.
For animals, choose ones related to the book. The animals I have are from the Arctic Toob set.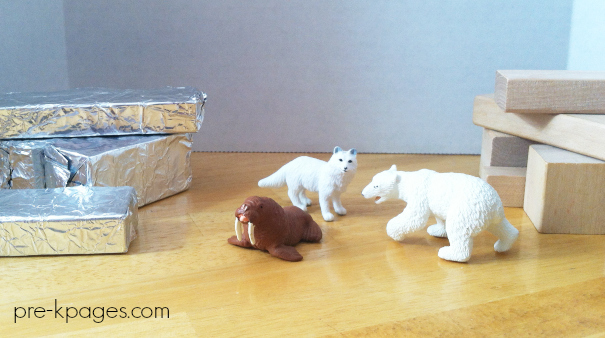 Invite preschoolers to build and explore. You could add white pom-poms or batting for snow. Encourage the children to talk about what they are doing and to use the words "over" and "under" in their play.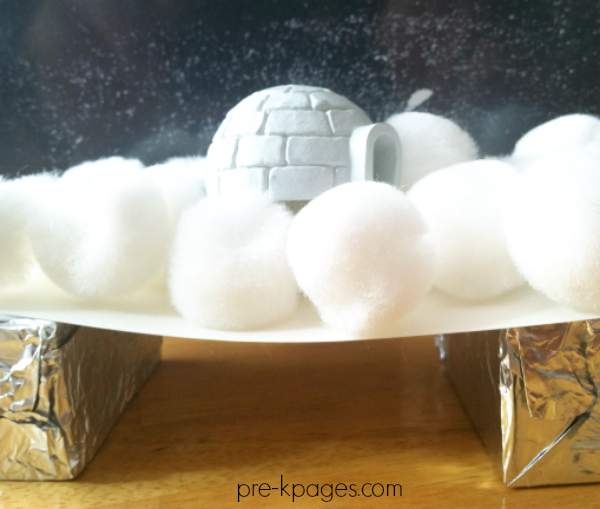 Over and Under the Snow Tinker Tray or STEM Tray
Place a tray in your sensory center or other center for children to use. Include these items on the tray.
White pom-poms or batting
Arctic Animals (such as those in the Arctic Toob)
Small blocks or other construction materials
Index cards
Foil
Wide craft sticks
Other winter manipulatives
Build Literacy Skills
Children can explore how to make things over and under the snow. To make it more STEM related (and to build more literacy skills), include cards with animal pictures and names, the words "over" and "under," and a picture of "snow."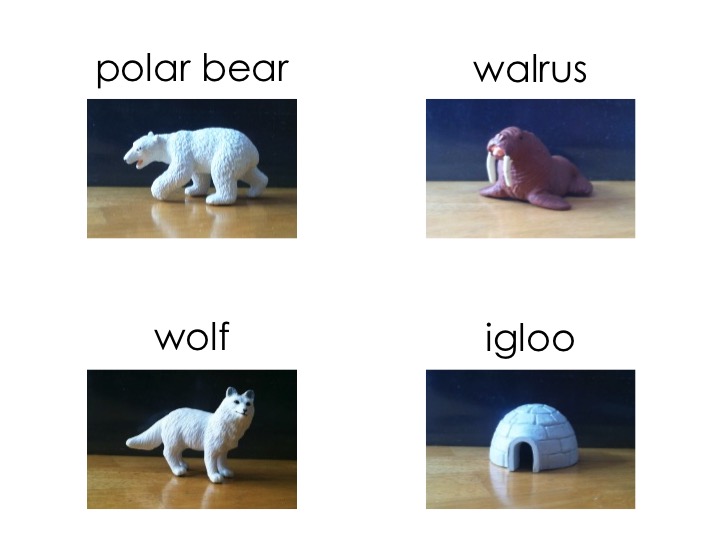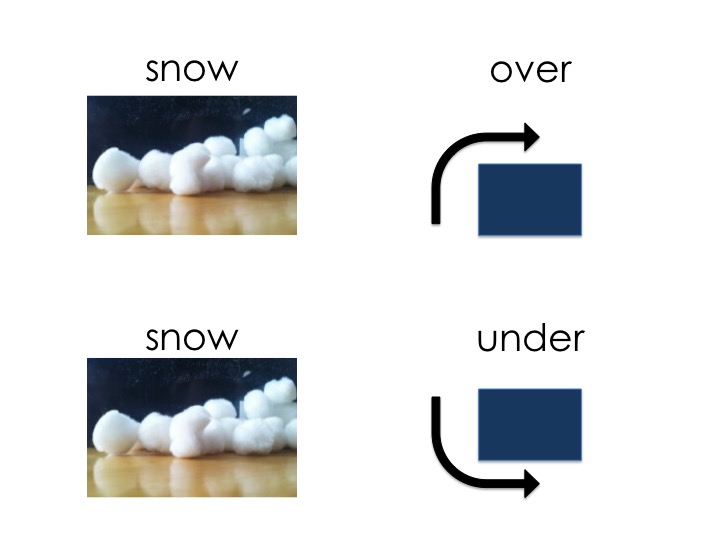 Invite children to draw an animal card and over/under. Place animal card, position card, snow card and read it. For example, "polar bear under snow." Then challenge the children to figure out how to make the polar bear under the snow.
They may try different types of possibilities or have different ideas about how to make the animal under or over the snow.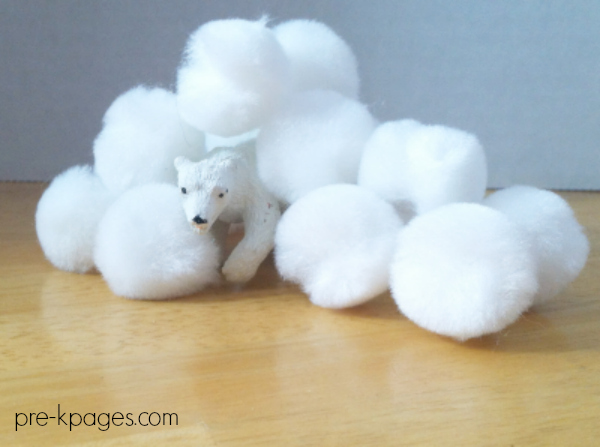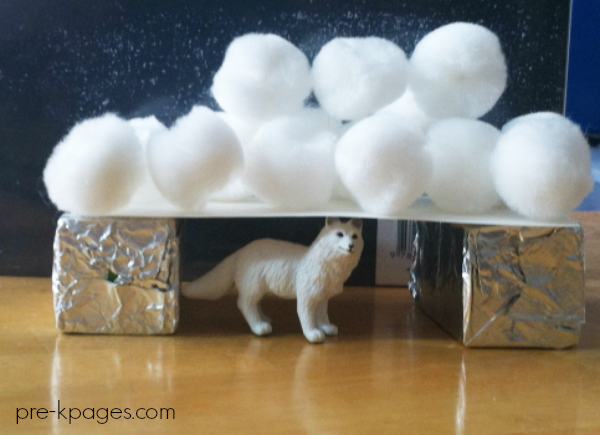 For more challenges, pull two animal cards and make one animal over/under the other one.
Expand this activity by adding more position words (and more animals too). Include words such as on, beside, between, by, in, out.
Enjoy exploring over and under the snow!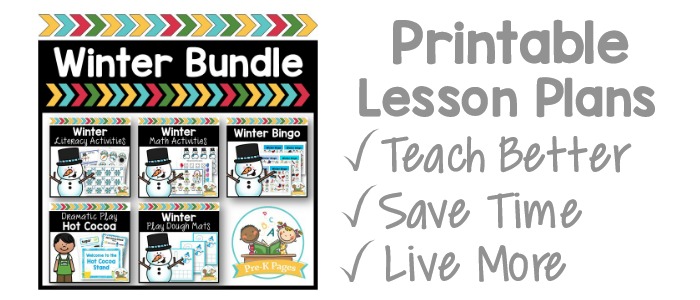 BIO: Scott Wiley is the managing editor for Pre-K Pages. He had taught preschoolers for many years and currently leads 4-year-olds weekly in music experiences. You can connect with Scott on Facebook, Pinterest, and Twitter. (And in The Teaching Tribe!)
More Winter Activities