When it comes to fun and engaging winter activities it doesn't get much easier than snow painting! In the winter, the white snow in your yard or on your playground is a blank canvas just waiting to be painted. Your kids will love making beautiful designs, pictures, and maybe even their names in the snow.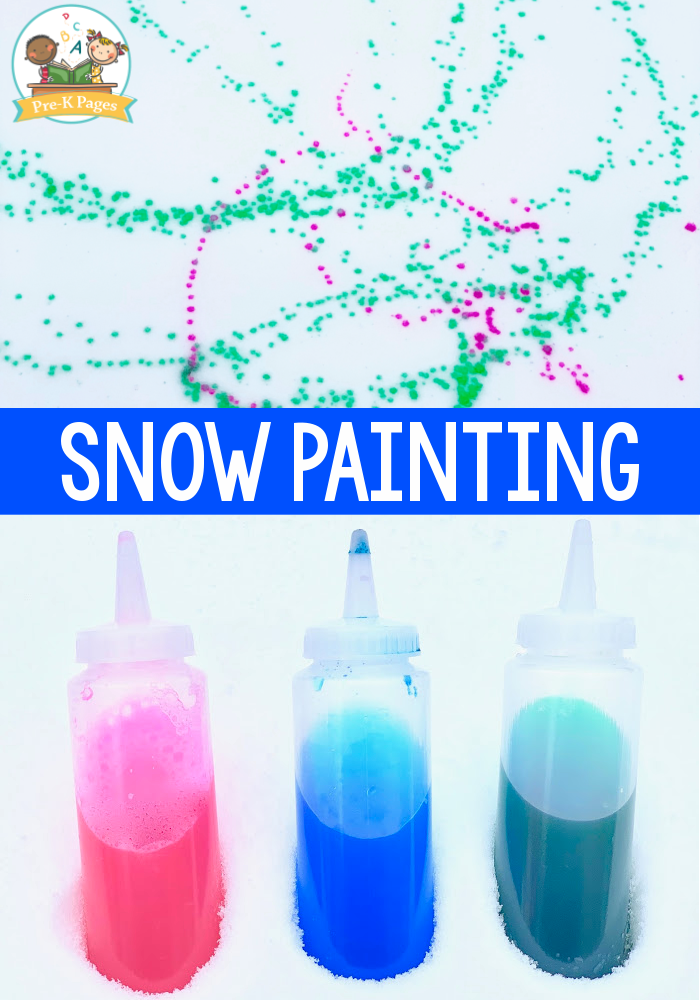 Snow Painting: A Fun Snow Day Activity
Using spray bottles and squirt bottles is super fun for little ones, and the perfect way to entice them to practice those important fine motor skills.
Making your own snow paint is quick and easy too. Using just 3 simple supplies, you'll be able to create a fun and engaging process art activity your little learners will love.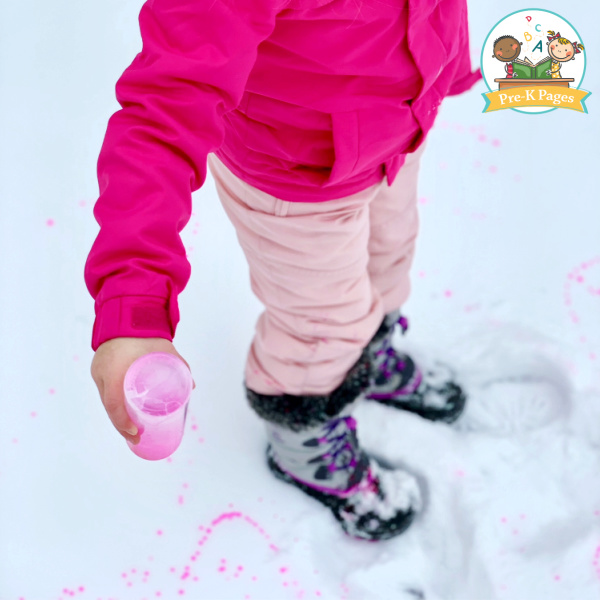 Painting Snow Winter Activity
Here are the supplies you'll need to have a blast painting in the snow.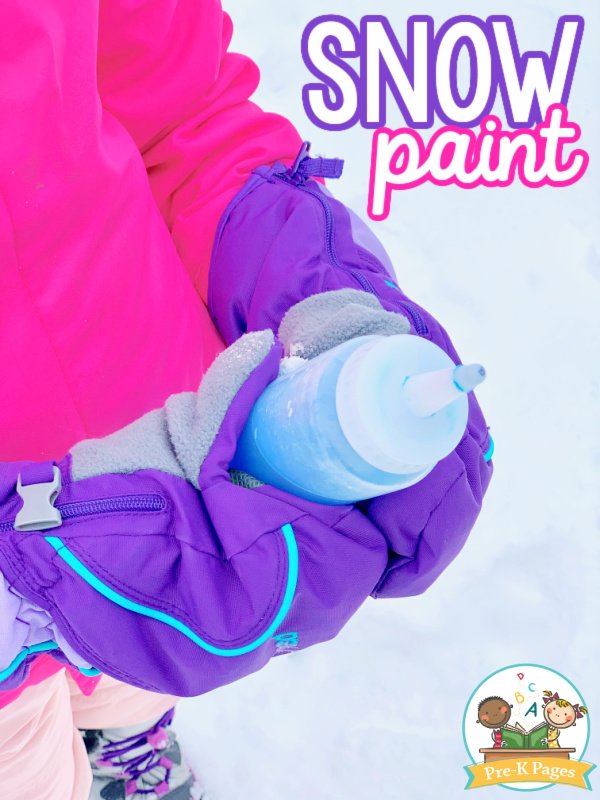 Snow Paint Recipe
You may be wondering if you should use food coloring or liquid watercolors, and what is the difference between the two? Food coloring is much easier to find, it's available at your local supermarket. The down side of using food coloring is that you'll need a lot of it, and the colors won't be as vibrant.
Liquid watercolors, on the other hand, are super vibrant and you only need a few drops in each bottle to create amazing, colorful snow paintings. I used liquid food coloring in these photos.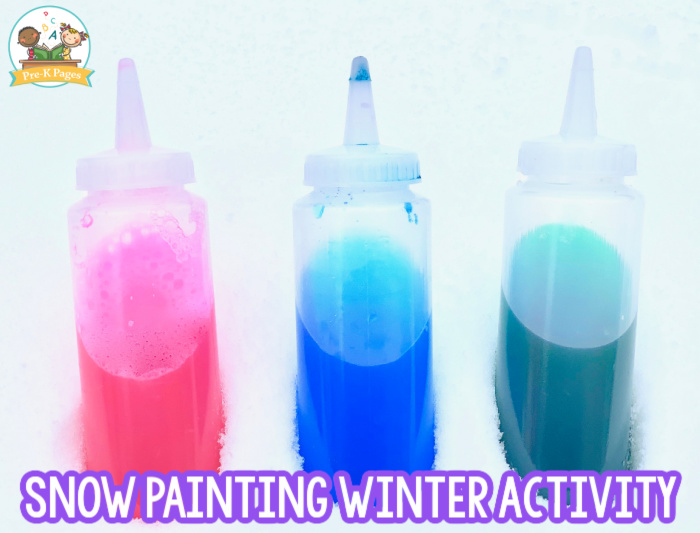 How to Make Snow Paint
Start by filling your squirt or spray bottles halfway with water.
Next, add your liquid watercolor or food coloring to the bottle, a few drops at a time. Then shake the bottle until the desired color is achieved.
You can invite your kids to help you add the color to the spray bottles to pique their interest and get them invested in the activity.
In case you're wondering about which types of bottles you should use, spray bottles or squirt bottles, here are a few tips:
Adjust the nozzle on your spray bottles to a narrow stream if your kids want to make lines (or names) in the snow.
Set the nozzle to the spray setting if they want to "mist" the snow and cover a larger area.
When squeezed, the liquid comes out of the squeeze bottles quickly. Be sure to demonstrate how to use these bottles for your kids.
Look for squeeze bottles with a small opening at the top to reduce the amount of colored water that comes out.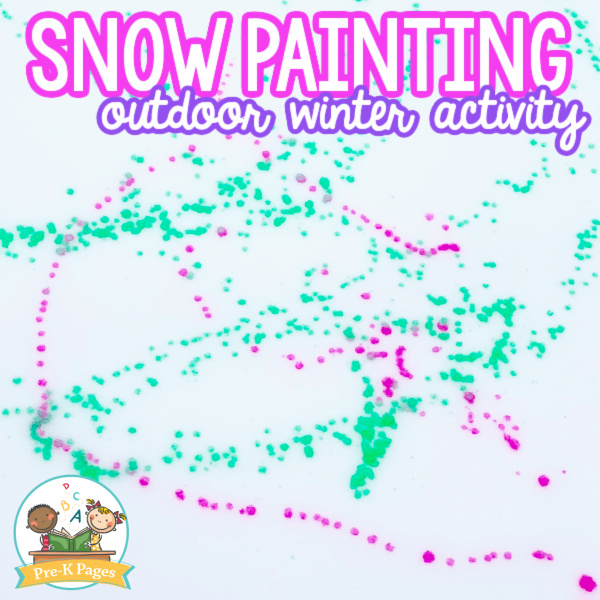 Outdoor Winter Process Art for Kids
You might want to set some ground rules before your kids start to paint the snow – trust me on this one! Be sure to let them know that the paint goes on the snow and only the snow. The paint doesn't go on the buildings, fence, playground structures, or on our friends. These simple rules will keep your kids focused on creating beautiful winter art in the snow – instead of on each other.
Now it's time for the fun to begin! Invite your kids to squirt the colored water in the snow to create colorful designs. If they're ready, they may even choose to write their names in the snow.
Your kids won't be able to get enough of this "cool" activity, it's definitely a winter boredom buster. Instead of begging to go inside after just a few minutes on the playground, they'll be disappointed when it's time to go inside.
Another great thing about snow painting is that every time it snows, you have another blank canvas you can paint on all over again!
And if you're unable to get outside due to unsafe temperatures, you can bring the snow indoors and use eyedroppers to paint the snow with colored water.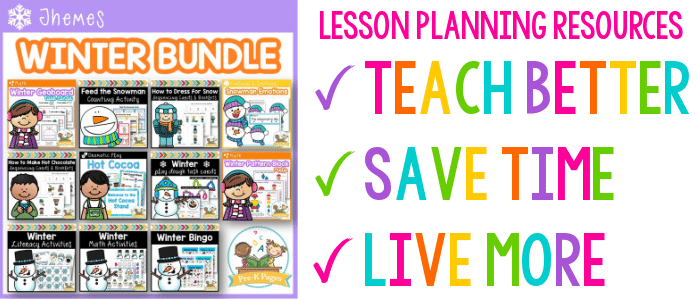 More Winter Activities for Preschool