Cutting with scissors can be a difficult skill that takes practice over time before kids can cut with ease. Providing a variety opportunities to use scissors at home or in the classroom helps preschoolers develop confidence in their abilities and control in using their fine motor skills. Cutting snowflakes is a great winter theme activity for developing important scissors skills.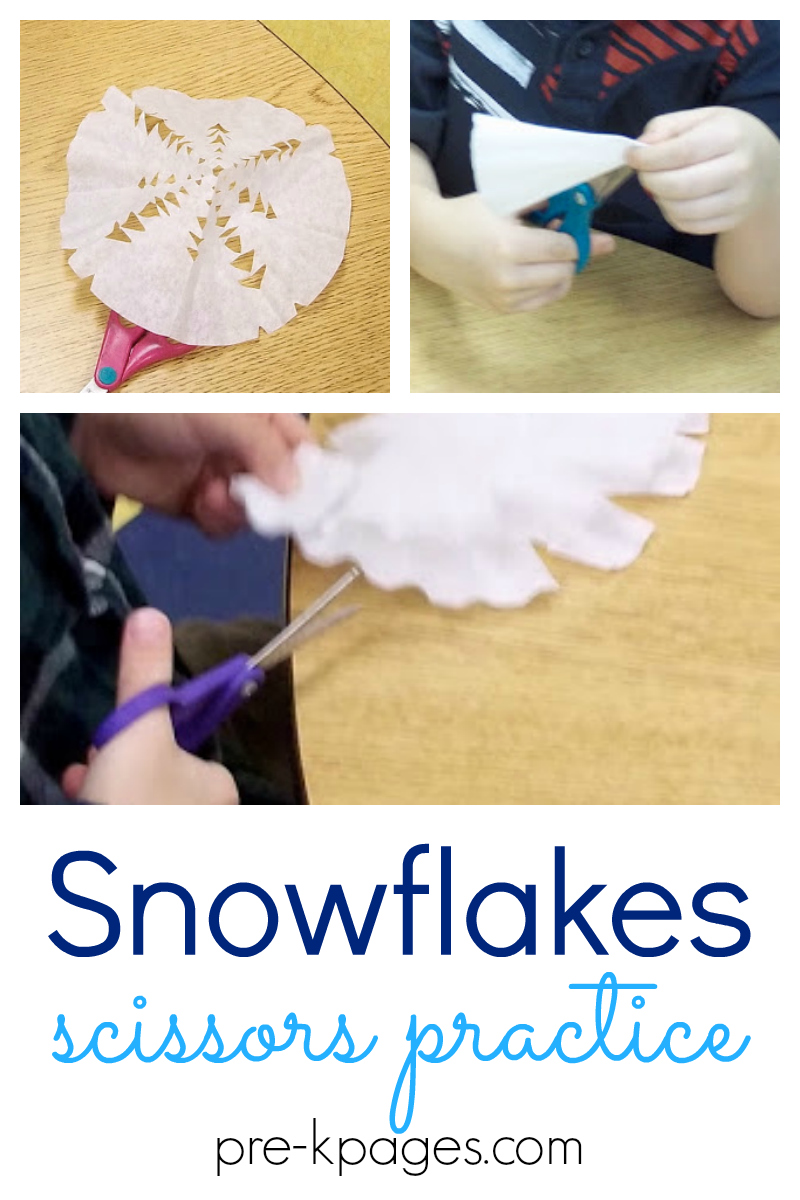 Cutting Snowflakes
Using scissors can be a challenge – especially making those scissors do what you want them to do. Cutting different types of materials and for a variety of purposes helps a preschooler gain control over scissors and strengthens the hand muscles, building the strong fine motor skills important for writing and many other future life skills.
For more information about scissor skills and how they develop, check out these Tips for Teaching Scissor Cutting Skills.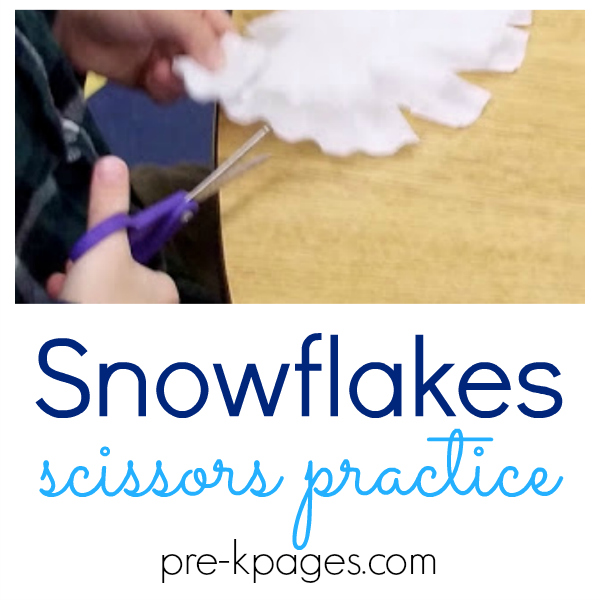 Materials needed for this activity are simple and easily available.
Coffee filters
Scissors (these are my favorite)
I would also suggest placing a small bucket or other container on the table for trash and scraps. This will help keep the table free from clutter and make cleanup easier after the activity.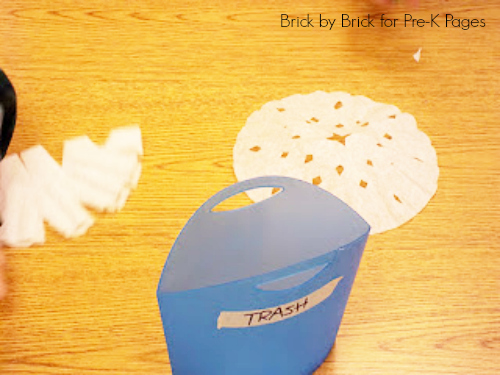 To make a traditional snowflake, fold the coffee filter in half three times, to make a small wedge shape. Cut shapes along both sides (but do not completely cut off the fold). Open up the filter and see the snowflake.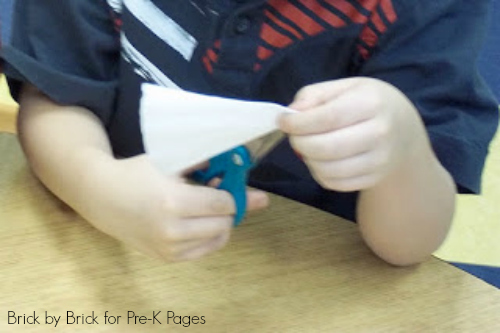 Cutting off the point will make a hole or shape in the center.
Cutting a V into the filter from the rounded edge will make "arms" of the snowflake.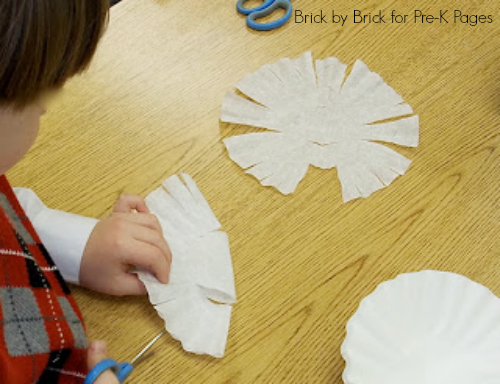 Snowflake Success
Allow your preschoolers to experiment with cutting snowflakes. The purpose should be cutting (for its own sake) and not creating perfect snowflakes.
Folding the filter only once or twice makes a different shape but can make the cutting easier since there are fewer layers to cut through.
Provide circles or squares of tissue paper for colored snowflakes. You can even invite kids to decorate their snowflakes by coloring them with watercolor markers and spraying lightly with a water bottle. When dry, these colorful snowflakes are gorgeous!
To challenge those who may be more adept at cutting, provide circles or squares of heavier paper.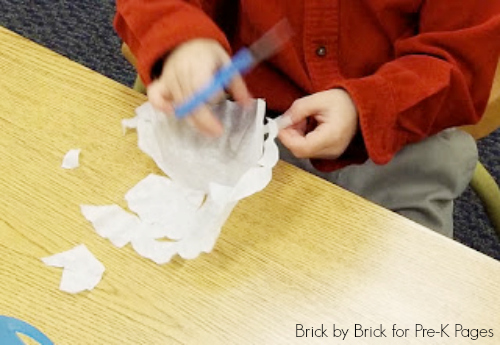 I've even had some children cut snowflakes free hand, just cutting shapes in the open coffee filter (which is harder than you may think).
Encourage all efforts and talk about what works and what doesn't. Even those snowflake failures can teach you something. (Maybe even more than the successes!)
Pair this activity with a book about snowflakes, like Snow by Uri Shulevitz and you've got a great lesson and activity!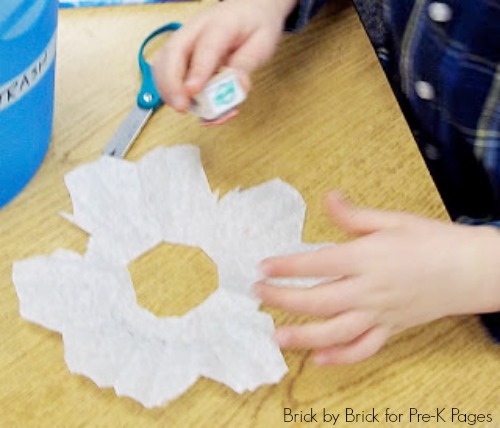 More Winter Ideas