Games and play are perfect ways to develop math skills with preschoolers. Handling objects and counting help make number concepts more concrete. This game is perfect for spring and perfect your preschoolers to grow in their number sense.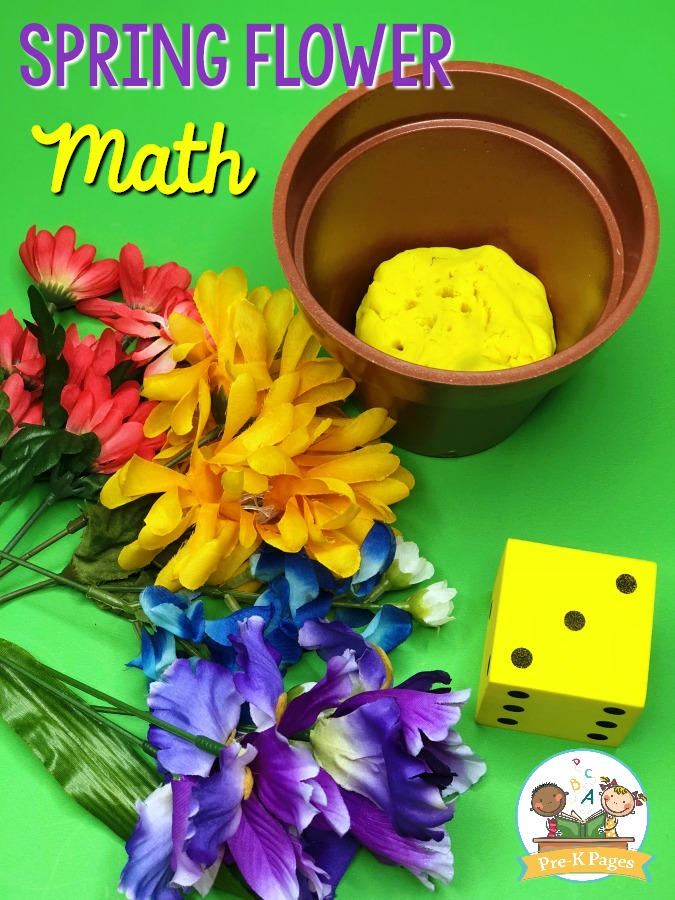 Flower Math Game
This game can be played a variety of ways, which makes it great for all of your different age groups. Your preschoolers can begin to notice differences and choose items by attribute. They can count and develop one-to-one correspondence. They can practice addition and grouping skills. You can easily adapt this game to help all your preschoolers develop the math concepts they need.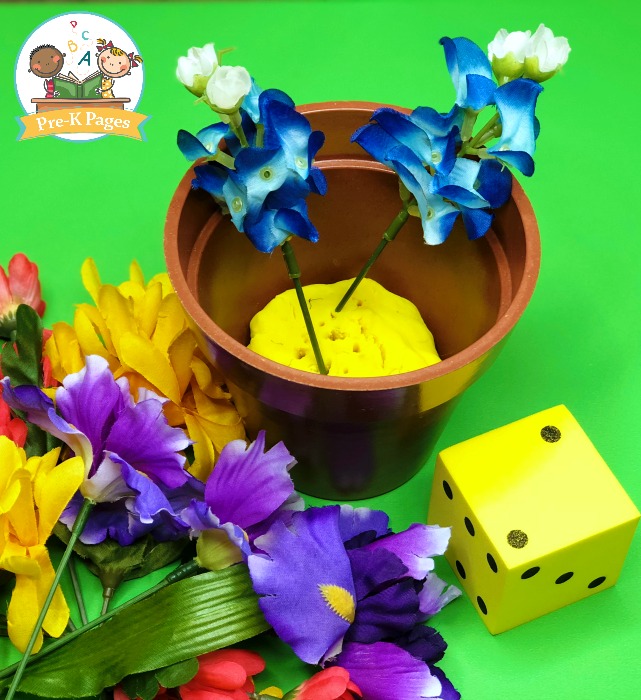 Flower Game Supplies
Here are the supplies you will need to prepare this game for your kids.
Flower pots – plastic or other nonbreakable ones
Plastic flowers (or make your own by gluing flower shapes to craft sticks)
Dice or pocket cube
Play dough (here's my favorite recipe)
Optional: Flower Printable (grab your copy below)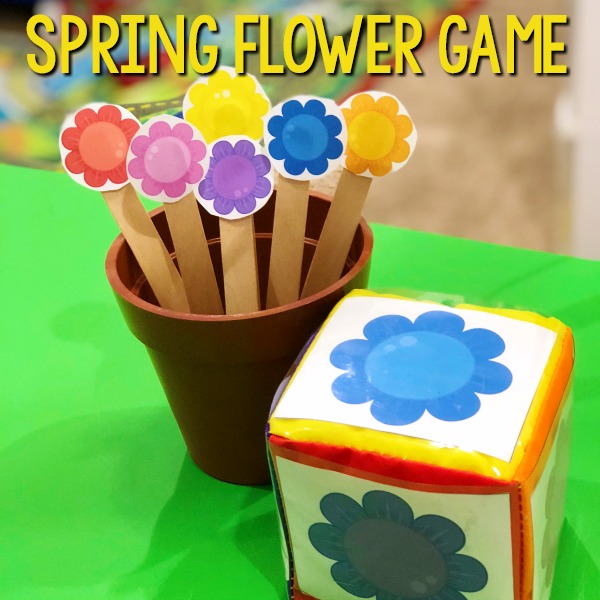 Flower Math Toddler Twist
Your children who are learning colors will love rolling the cube and placing a flower of the same color in their pots! Draw flower shapes on index cards. Use colors that match the colors of your plastic flowers. Insert the cards in your pocket cube. If you do not have a pocket cube, use a boutique tissue box and tape the cards to the sides. Or cut the tops from small milk cartons, wash and dry the bottoms thoroughly, and slide them together to make a cube. Tape the cards to the sides.
Give each child a flower pot with play dough in the bottom. After a child rolls the cube, he can stick a matching colored flower in his pot.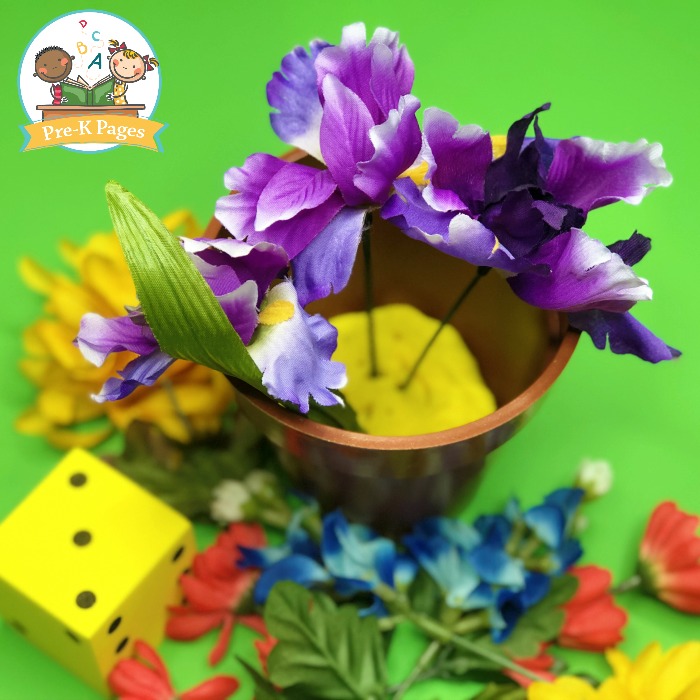 Preschooler Play
Your preschoolers will love playing this game using dice. Give each child a flower pot. A child can roll one die and count that number of flowers to add to her pot.
To step up this game, use two dice. Cover the sides of one die with white tape. Draw a colored circle on each side, matching the colors of your flowers. A child rolls both dice; one will show a color and the other a number. She places that many flowers of the indicated color in her pot.
For older children, use two numbered dice. A child can roll both dice, add the numbers together, and put flowers in the pot that equal the sum.
See, several levels of play for the same game! That's getting the most out of your resources…and meeting the needs of all your preschoolers.

Watch the Video
Note: Here's the mini-eraser math activities freebie mentioned in the video: Mini Erasers Math Activities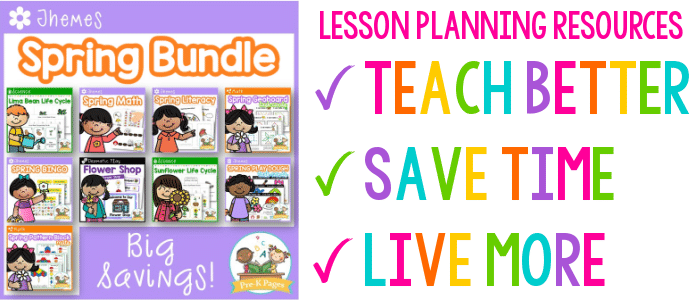 More Spring Ideas