Sensory bins aren't just fun, they're an important part of any early childhood learning experience. Young children learn best when they can touch and feel something, sensory play provides opportunities for children to learn in meaningful ways.
We know that children learn best with their eyes, ears, and hands. When kids can see, smell, touch, and even hear something – the learning experience is more meaningful to them, and therefore more effective so sensory bins make perfect sense in the preschool and kindergarten classroom.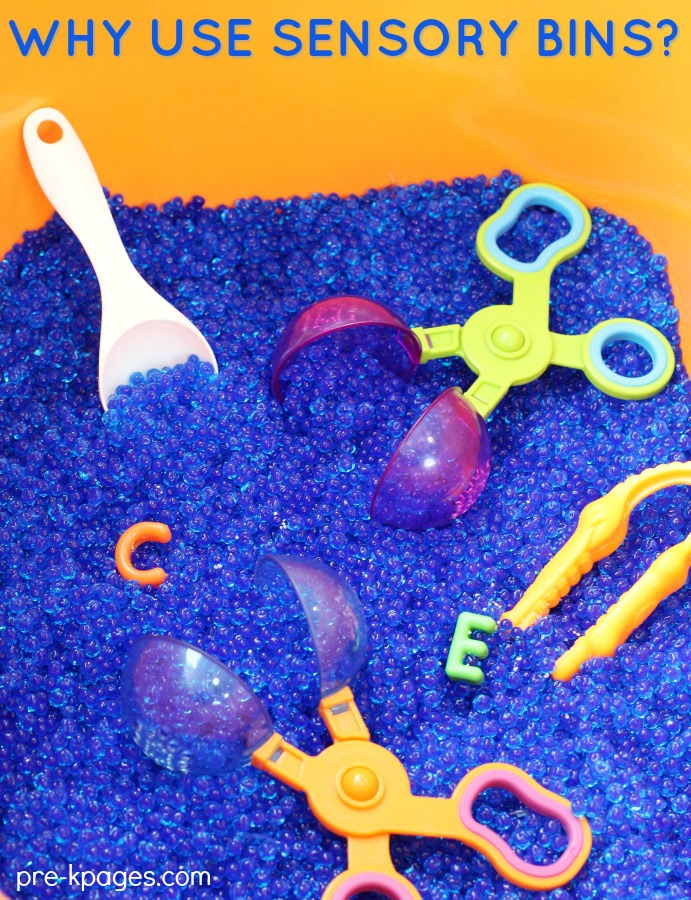 Why Use a Sensory Bin in Preschool?
Sensory play is open-ended, meaning there is no clearly defined outcome of playing with or exploring the materials inside the bin.
Children use their senses and creativity to explore the materials offered in a sensory bin on their own without the expectation of an end product.
To recap, sensory bin play is meaningful to young children and provides opportunities for open-ended play.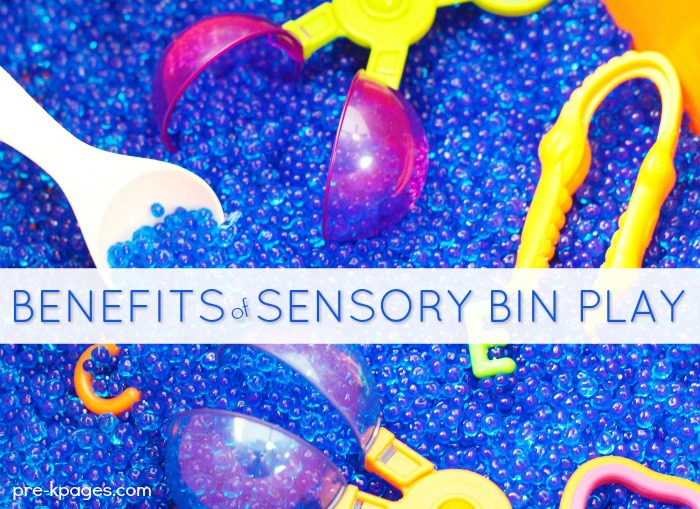 Open-Ended Exploration with a Sensory Bin
A sensory bin is not about keeping kids busy. Instead, sensory bins provide opportunities for children to be successful, regardless of their language or cognitive abilities.
A child who struggles to express himself with language, may touch play snow for the first time and attempt to communicate how it feels.
When the materials inside sensory bins are offered to children without an expectation of a finished product, children use their imaginations and creativity to make sense of the materials in their own way. This experience is often referred to as open-ended exploration.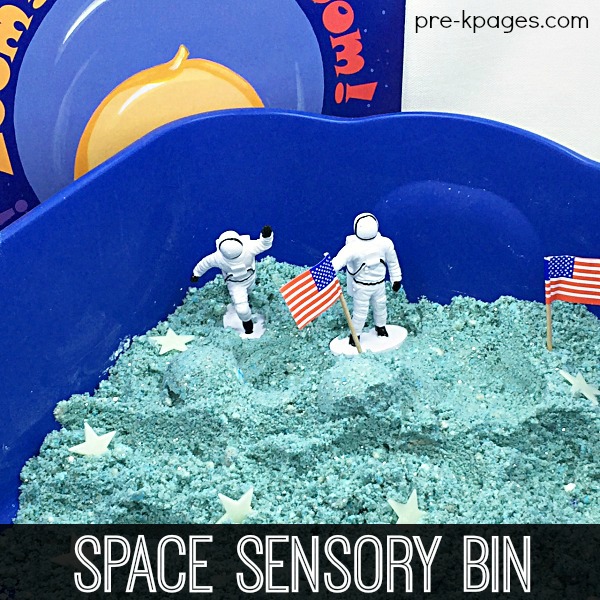 Can Sensory Bins Be Educational?
Yes! Having a sensory bin in the classroom can support a wide variety of academic skills. I've listed just a few of those skills for you below:
Oral language development
Creativity
Imagination
Capacity
Volume
Fine motor skills
Measurement
Critical thinking skills
While it's true that sensory bins can be messy, the benefits for learning far outweigh the negatives. Place a few small dustpans and brooms near your sensory bin and invite children to clean up any messes that they make after they're finished playing. Small dustpans and brooms can often be purchased at your local dollar store.
If you're creating a sensory bin for your child to play with at home, consider placing the bin outdoors or on a hard surface such as tile so any messes can be cleaned up quickly and easily.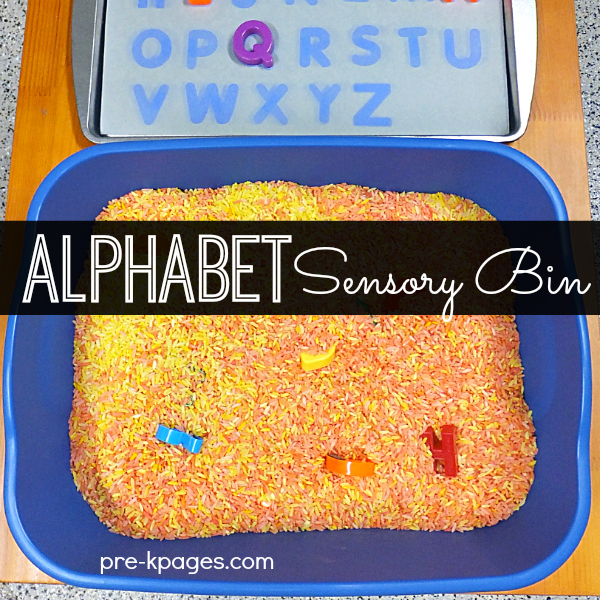 More Sensory Bin Ideas