Reading books is important for preschoolers. Books build vocabulary, help children see perspectives different from their own, and build important early literacy skills. Valentine's Day is often a big day in the preschool classroom, and we can use picture books as a part of the fun. Here are some of my favorite picture books about Valentine's Day to read aloud to young children in preschool or kindergarten.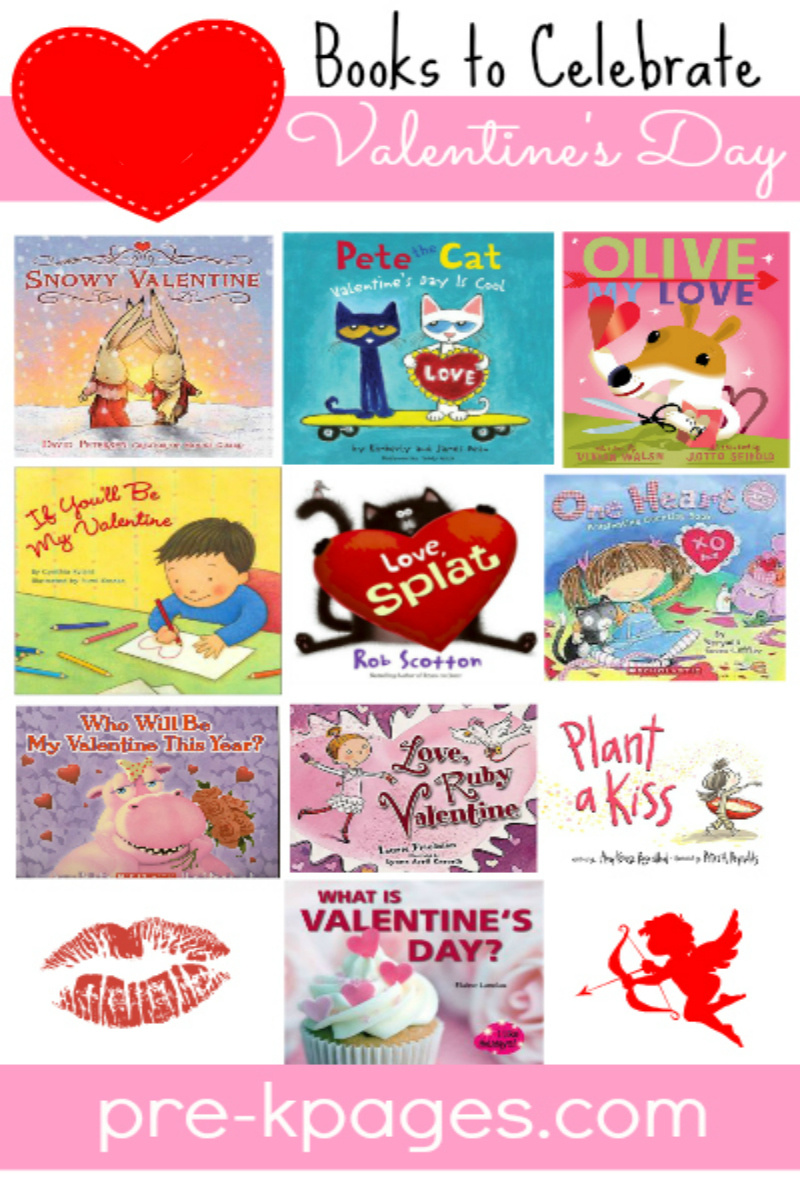 Preschool Books to Celebrate Valentine's Day
These Valentine books for your preschool classroom are wonderful read alouds for your students!
If You'll Be My Valentine by Cynthia Rylant
Simple rhymes tell what a boy will do for each of his special valentines.
Love, Ruby Valentine by Laurie B. Friedman
Ruby Valentine has a favorite day and Valentine's Day is it. But what happens when she gets so tired from her pereparations that she sleeps through the day?
Love, Splat by Rob Scotton
Splat has a special valentine for Kitten. But he is worried because she doesn't seem to like him very much.
Olive, My Love by Vivian Walsh
Thump! Dexter drops a huge heart outside Olive's door. Olive works with some friends to return Dexter's heart to him.
The Day It Rained Hearts by Felicia Bond
One day it rained hearts. Cornelia Augusta catches some of the hearts and uses them to create valentines for her friends.
One Heart: A Valentine Counting Book by Maryann Cocca-Leffler
A girl gives out hearts, counting 1 to 10. After 10, she is still not quite finished with her valentines.
Happy Valentine's Day, Mouse! by Laura Numeroff
Mouse thinks about each of his friends and what he loves about them as he makes valentines.
Click, Clack, Moo I Love You! by Doreen Cronin
Little Duck decorates the barn and the animals have a party to celebrate Valentine's Day. Then a surprise guest shows up.
Here Comes Valentine Cat by Deborah Underwood
Cat's new neighbor is very annoying. Cat certainly doesn't want to make a valentine for him, especially since Cat does not even like valentines.
This Is Not a Valentine by Carter Higgins
A boy gives a friend gifts throughout the day. He insists that each one is not a valentine, giving reasons why not.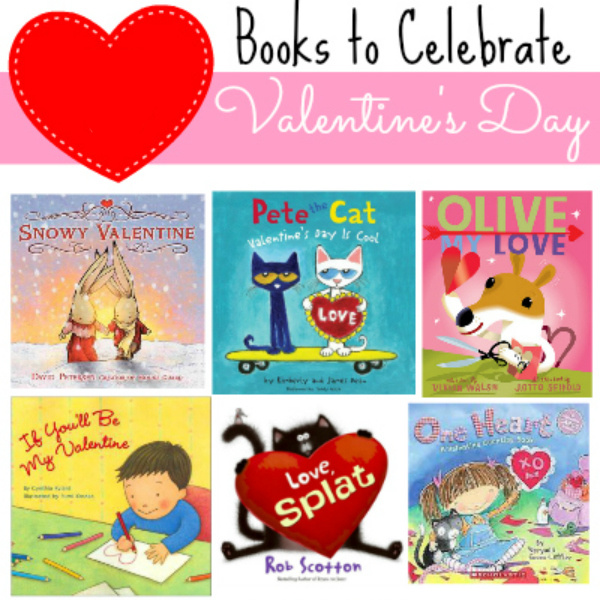 Preschool Valentine Books
These Valentine Day preschool books include rhyming books, picture books, and even non-fiction books that explain the meaning behind Valentine's Day. These are a wonderful resource when teaching a Valentine theme in your pre-k, preschool, and kindergarten classrooms.
Hugs and Hearts by Toni Trent Parker
Fun rhyming text and big photographs of children make this book a great celebration of the holiday.
Pete the Cat: Valentine's Day Is Cool by James Dean
Pete thinks Valentine's Day is not cool. But, after talking to Callie, he changes his mind. He makes Valentine's Day cards for everyone.
Plant a Kiss by Amy Krause Rosenthal
A girl plants a kiss and waits to see what will happen.
Snowy Valentine by David Petersen
Jasper goes in search for the perfect Valentine gift for Lilly.
What is Valentine's Day? by Elaine Landau
This nonfiction book explains some of the symbols of Valentine's Day and how people celebrate it.
I Spy Little Hearts by Jean Marzollo
This book of picture riddles is part of the I Spy series and features collections that include hearts on every page.
There Was an Old Lady Who Swallowed a Rose by Lucille Colandro
In this version of the popular series, the old lady swallows a rose ("that's how it goes"), some lace, glitter, candy, and so forth.
Hugs and Kisses for the Grouchy Ladybug by Eric Carle
Hugs and kisses will make you clap, smile, and jump for joy! Even if you are a grouchy ladybug.
Who Will Be My Valentine This Year? by Jerry Pallotta
Hippo is looking for a valentine. But everyone she asks points out how they are different. Will she find a valentine?
Somebody Loves You, Mr. Hatch by Eileen Spinelli
Mr. Hatch received an unexpected package with a note that reads "Somebody loves you." This gift changes Mr. Hatch. A great book to help your older preschoolers think about others and how they feel.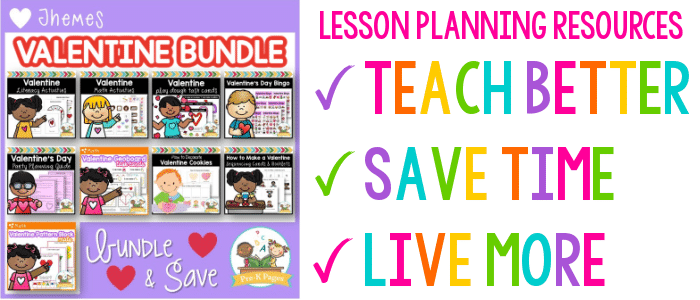 More Valentine's Day Ideas