Reading books is important for preschoolers. Books build vocabulary, help children see perspectives different from their own, and build important early literacy skills. Valentine's Day is often a big day in the preschool classroom, and we can use picture books as a part of the fun. Here are ten of my favorite picture books about Valentine's Day to read aloud to young children in preschool or kindergarten.
Books to Celebrate Valentine's Day
If You'll Be My Valentine by Cynthia Rylant
Simple rhymes tell what a boy will do for each of his special valentines.
Love, Ruby Valentine by Laurie B. Friedman
Ruby Valentine has a favorite day and Valentine's Day is it. But what happens when she gets so tired from her pereparations that she sleeps through the day?
Love, Splat by Rob Scotton
Splat has a special valentine for Kitten. But he is worried because she doesn't seem to like him very much.
Olive, My Love by Vivian Walsh
Thump! Dexter drops a huge heart outside Olive's door. Olive works with some friends to return Dexter's heart to him.
One Heart: A Valentine Counting Book by Maryann Cocca-Leffler
A girl gives out hearts, counting 1 to 10. After 10, she is still not quite finished with her valentines.
Pete the Cat: Valentine's Day Is Cool by James Dean
Pete thinks Valentine's Day is not cool. But, after talking to Callie, he changes his mind. He makes Valentine's Day cards for everyone.
Plant a Kiss by Amy Krause Rosenthal
A girl plants a kiss and waits to see what will happen.
Snowy Valentine by David Petersen
Jasper goes in search for the perfect Valentine gift for Lilly.
What is Valentine's Day? by Elaine Landau
This nonfiction book explains some of the symbols of Valentine's Day and how people celebrate it.
Who Will Be My Valentine This Year? by Jerry Pallotta
Hippo is looking for a valentine. But everyone she asks points out how they are different. Will she find a valentine?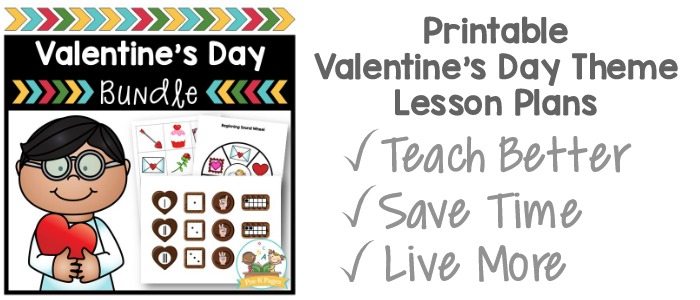 More Valentine's Day Ideas