Looking for weather songs for your preschool class? If you're teaching your little learners about the weather, including sun, rain, and snow, then using music and videos can help you teach these concepts.
These weather songs can support the themes and skills you're already teaching in your early childhood classroom.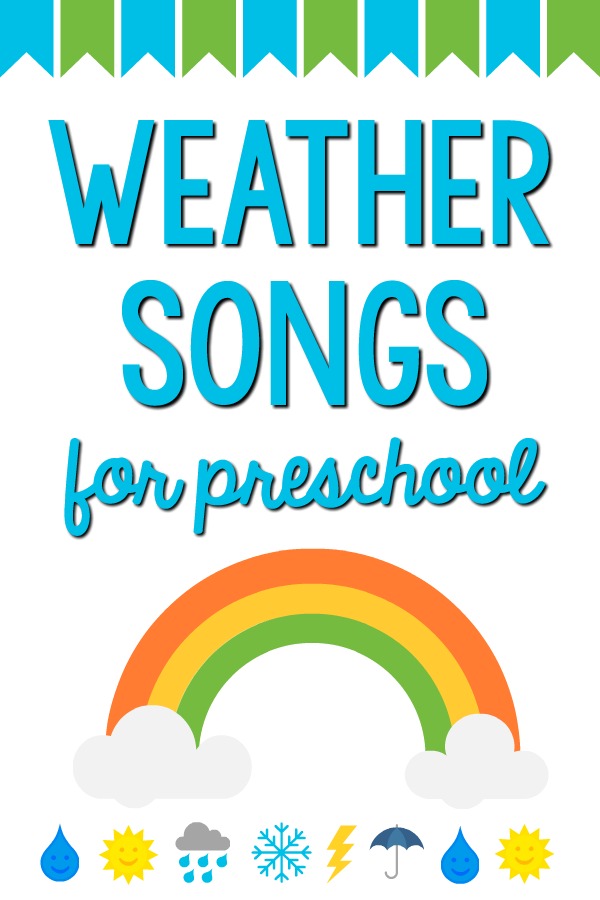 Weather Songs for Preschoolers
Every good preschool teacher knows that incorporating music and movement into their daily routines is a must. Songs and music aren't just fun, they can be used to introduce new concepts, build background knowledge, and develop vocabulary skills related to a particular theme.
You can also use music and songs during circle time, transitions, or whenever your kids need to refocus and get their wiggles out!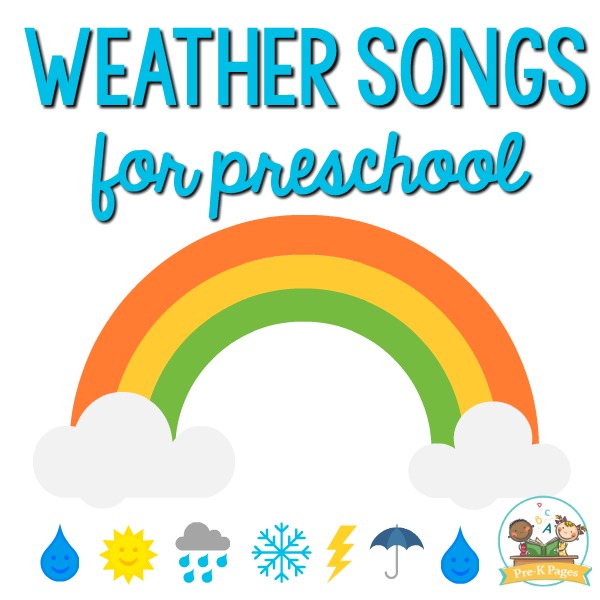 Best Weather Songs
There are plenty of great weather songs on YouTube you can use in your classroom. If you don't have spare time to search and preview all the videos on YouTube, I've done all the hard work for you! Here are my favorite age-appropriate weather songs your kids are sure to love!
You can show these spring songs to your class on a smart TV, or by using an LCD projector and computer screen. Or you can just play the audio if you prefer — either way, your kids will love singing and dancing along to these fun weather songs!
What's the Weather? by Nancy Kopman

Sun, Rain, Wind, and Snow, by The Singing Walrus

How's the Weather? by Super Simple Songs

What's the Weather Like Today? by The Kiboomers

Singing in the Rain, by The Learning Station

Rain, Rain, Go Away, by Super Simple Songs

It's Raining It's Pouring, by The Kiboomers

Mr. Sun, Sun, Mr. Golden Sun, by Super Simple Songs

Weather Song, by Dr. Jean

Check Out the Weather! by Harry Kindergarten

Weather Song for Children, by Patty Shukla

Check the Weather, by Patty Shukla

Since YouTube no longer allows you to create playlists of children's songs or music, be sure to pin the image on this page to your music and movement board on Pinterest, so you can easily find it again when you need it.
More Weather Ideas