Can a book without words teach literacy skills? Yes! True reading is more than decoding printed text. Reading is gaining meaning from symbols, both letters and pictures. A wordless book is a great introduction to the world of books and reading for a preschool or pre-k child.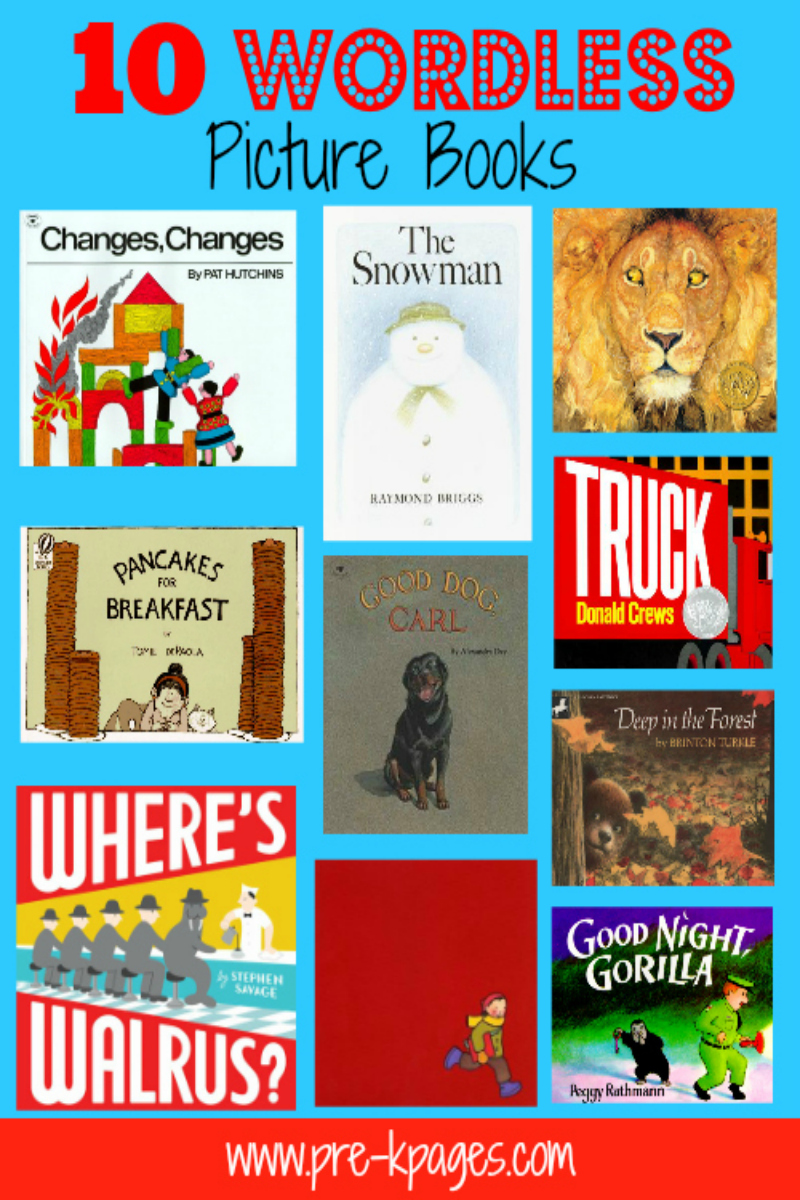 Wordless Picture Books
Using wordless picture books, children can begin to develop an understanding of how books work–"reading" from left to right, front to back.
They begin to understand the concepts of plot (what happens in a story) and characters (who is in the story).
They develop vocabulary and oral language skills as they talk about the book and its pictures.
They begin to build important literacy skills like inferring and predicting.
And they can build comprehension and summarizing skills, too. That's a lot of literacy happening in books without words!
I have compiled a list of my favorite wordless picture books for you below.

Pancakes for Breakfast by Tomie dePaola

Goodnight Gorilla by Peggy Rathmann (although not completely wordless it still supports all the skills listed above)

The Red Book by Barbara Lehman

Truck by Donald Crews

Changes, Changes by Pat Hutchins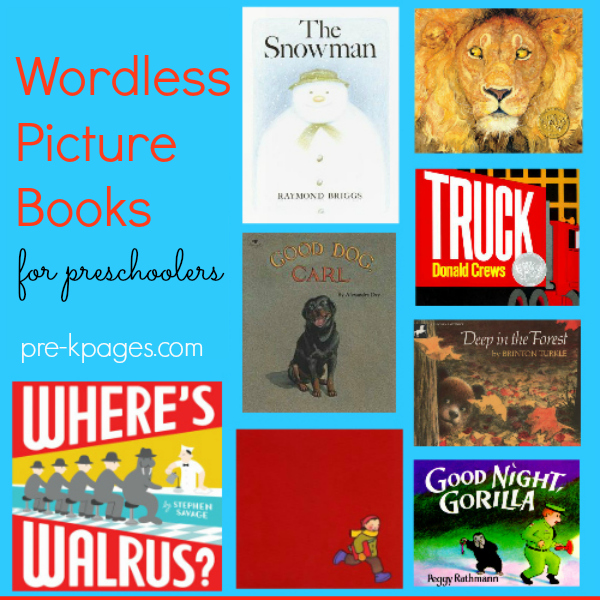 Chalk by Bill Thomson

Good Dog, Carl by Alexandra Day (nearly wordless)

The Snowman by Raymond Briggs

Deep in the Forest by Brinton Turkle

The Lion and the Mouse by Jerry Pinkney

Where's Walrus? by Stephen Savage
Do you have a favorite wordless picture book? Let us know in the comments.