Searching for alphabet songs for your pre-K and preschool learners? Combining the sounds of music with the memorization of the alphabet is a super fun learning activity for the kids!
These ABC songs are not only easy to sing and dance to but they're the perfect way to support young children in learning more confidence while learning their letters!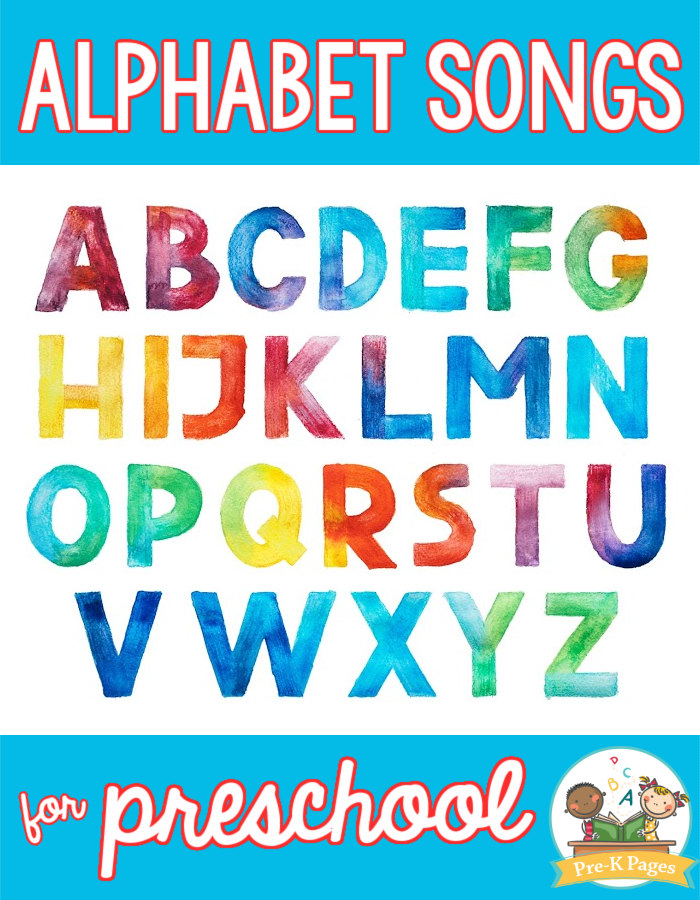 Alphabet Songs for Preschool Kids
Parents and teachers know the importance of introducing different learning concepts into the daily lives of young children. Songs can be the perfect way to get the children excited about learning while also having fun as well. Music has a way of catching their attention and presenting it in a way that is "catchy" and sticky for their minds to remember. This not only helps boost their confidence but also enhances their sensory skills, too!
Who says that teaching the alphabet can't include some fun music ideas as well? All of these fun alphabet songs listed below will help your children learn letter sounds and learn letter pronunciations also.
Don't forget that you can include music in so many aspects of your classroom or home learning! Circle time fun is proof of this!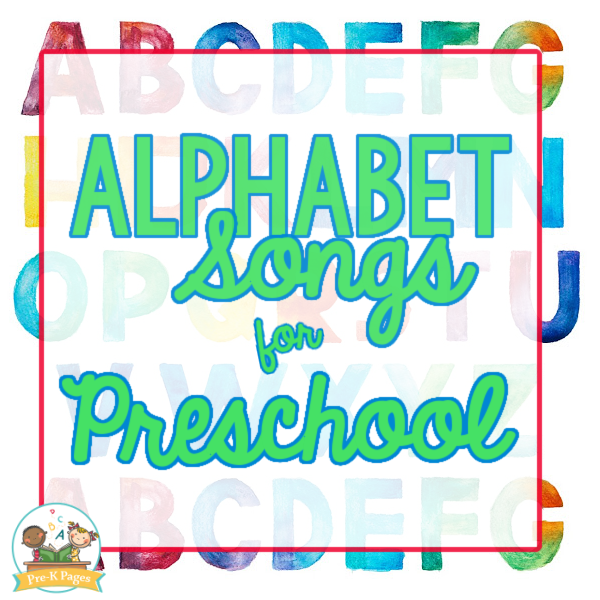 ABC Alphabet Songs
1. Super Simple ABCs, by Super Simple Learning (uppercase letters)

2. Super Simple ABCs, by Super Simple Learning (lowercase letters)

3. The Alphabet Song, by The LMNOPs

4. ABC Song: You've Got to Learn It, by The Kiboomers

5. Dinosaurs A to Z, PBS Kids

6. Alphabet Boogie, by The Kiboomers

7. Usher's ABC Song, Sesame Street

8. See It, Say It, Sign It, by Jack Hartmann

9. Alphabet Chant, by Super Simple Songs

10. The ABC Song, by StoryBots

Alphabet Videos
Don't forget that there are a ton of great alphabet videos on YouTube as well. These videos are a great learning resource for kids who like to SEE the alphabet videos while they're listening to the ABC songs at the same time.
I've cut out the leg work for you and included some of my favorite age-appropriate alphabet songs that will have your kids singing, dancing, and loving learning their letters!
Use these alphabet videos as a fun way to help your children get out their wiggles while doing some alphabet learning at the same time! The kids will love these super fun alphabet learning activities!
11. I've Been Working on My Letters, by The Kiboomers

12. Alphabet Workout, by Jack Hartmann

13. Magnetic Letter Alphabet Song, by Super Simple Songs (lowercase)

14. Animal Alphabet, by Jack Hartmann

15. The S Song, by HeidiSongs

16. Letter A Phonics Song, by The Learning Station

More Alphabet Activities:
More Literacy Ideas