Learning the letters of the alphabet takes lots of hands-on practice. These ideas will help your preschoolers explore the alphabet through good books and fun activities.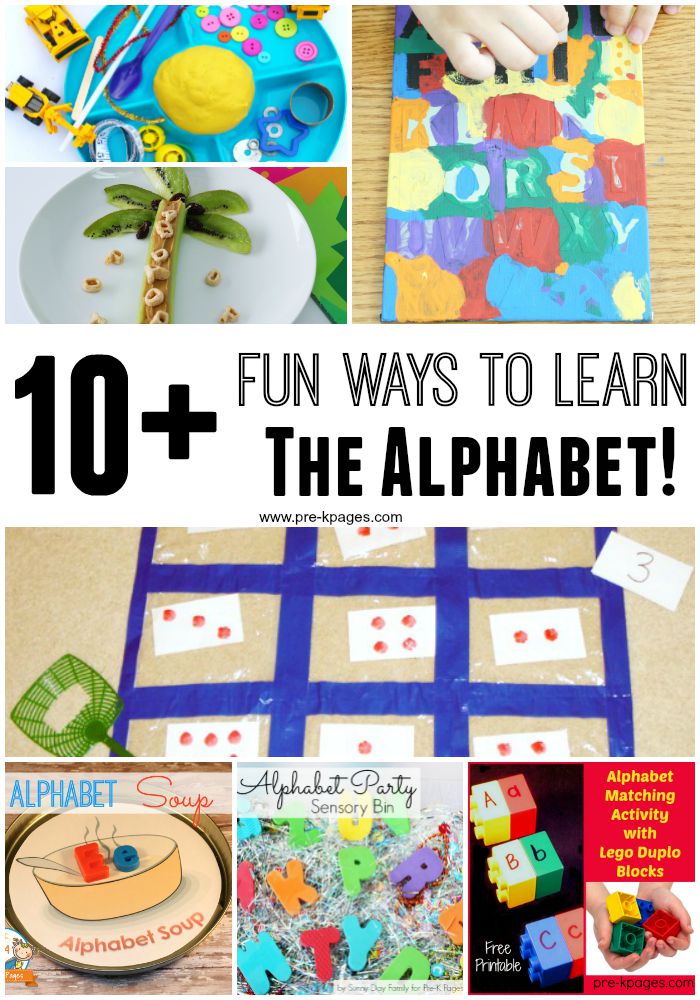 Alphabet Adventure: Alphabet Party Sensory Bin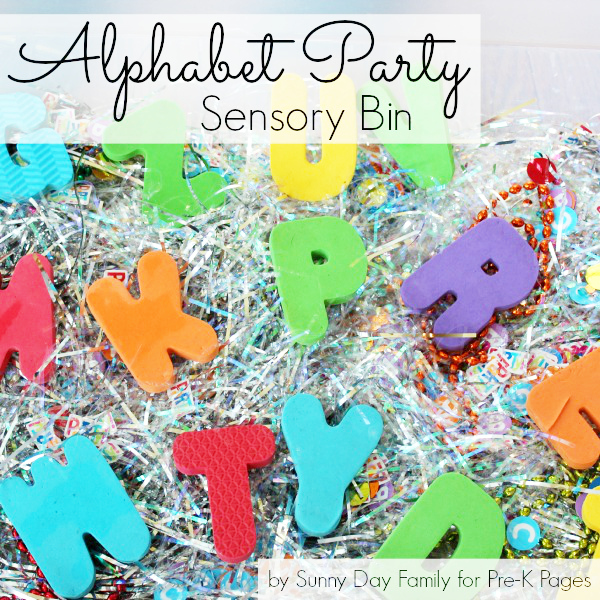 This sensory bin combines fun party items with letters of the alphabet. Read the book Alphabet Adventure by Audrey Wood as part of this hands-on experience.
The Hidden Alphabet: Sticker Resist Art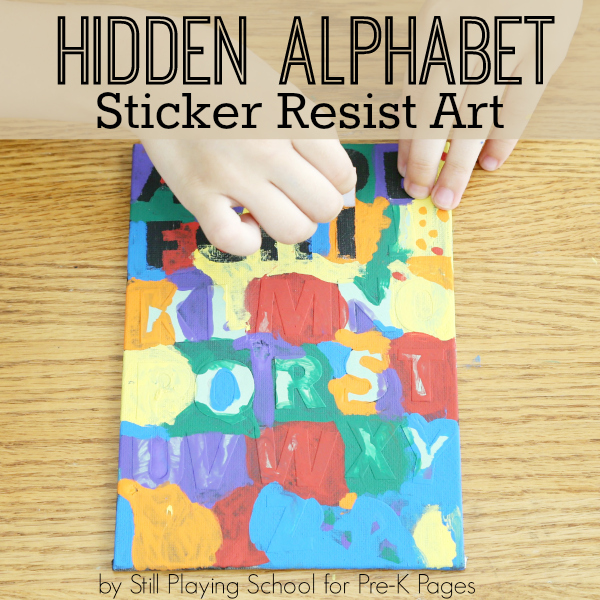 Your children will enjoy this fun art exploration using stickers, paint, and canvas (after reading the book The Hidden Alphabet by Laura Vaccaro Seeger).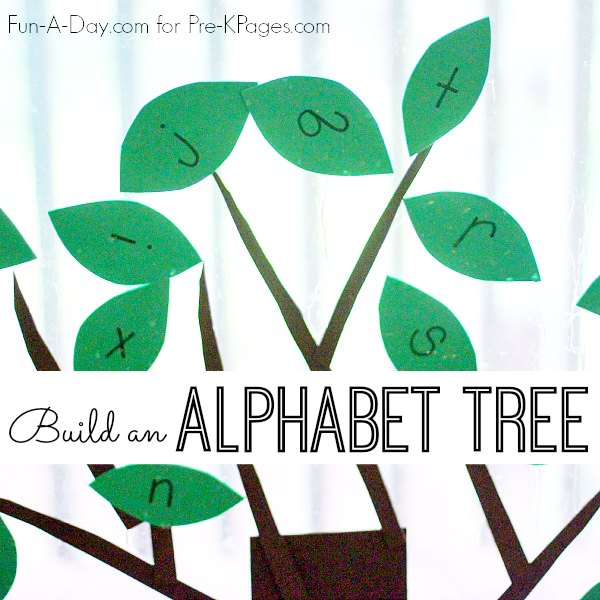 Preschoolers can use foam shapes, paintbrushes, water, and a window to build their own alphabet tree in this activity inspired by The Alphabet Tree by Leo Lionni.
Alphabet Mystery: Alphabet Scavenger Hunt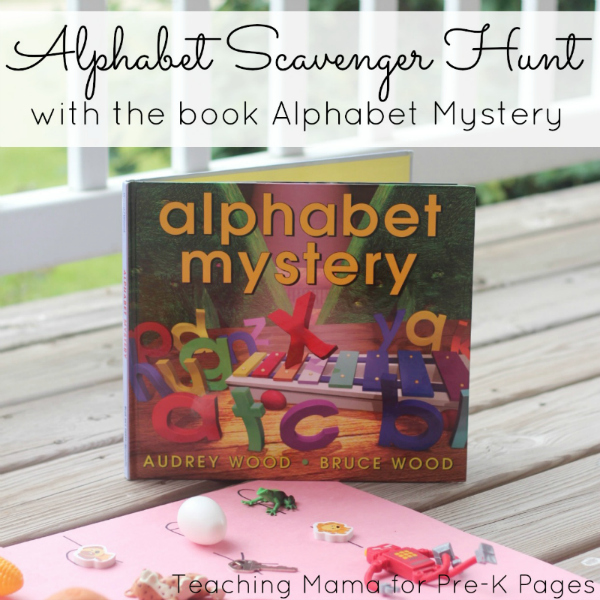 After reading the book Alphabet Mystery by Audrey Wood, invite preschoolers to search for items that start with each letter of the alphabet.
Chicka Chicka Boom Boom Alphabet Activity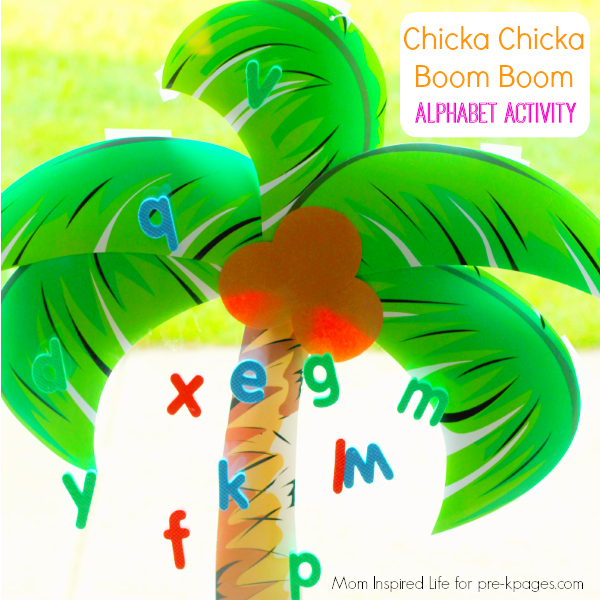 In this activity, children recreate the perennial favorite book by sticking letters on a large palm tree.
Alphabet Under Construction: Fine Motor Activity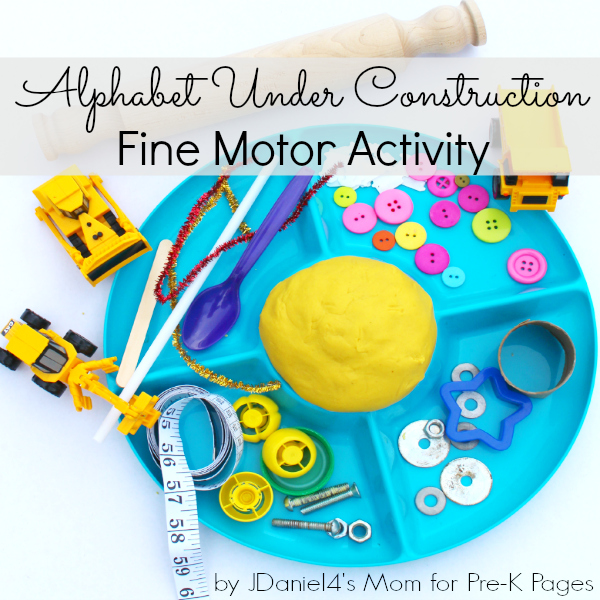 Play dough, some construction equipment, and a few loose parts are all children will need to construct, craft, and carve letters. This activity extends the book Alphabet Under Construction by Denise Fleming.
LNMO Peas: Alphabet Discovery Bottle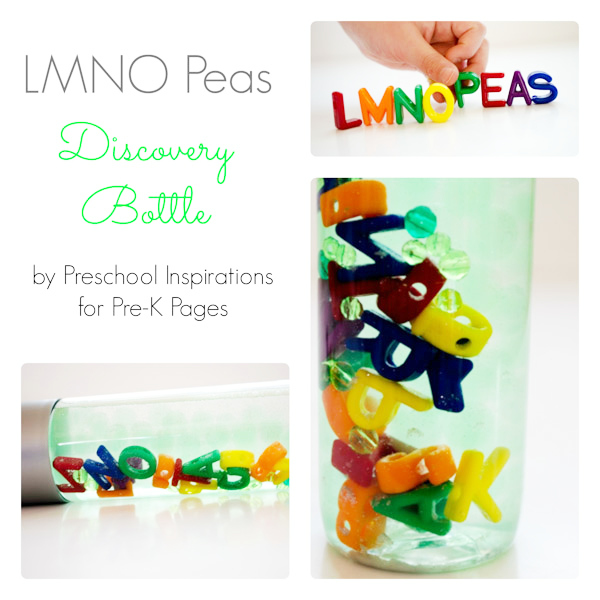 Preschoolers can create discovery bottles filled with letters and green water beads.
Chicka Chicka Boom Boom Inspired Snacks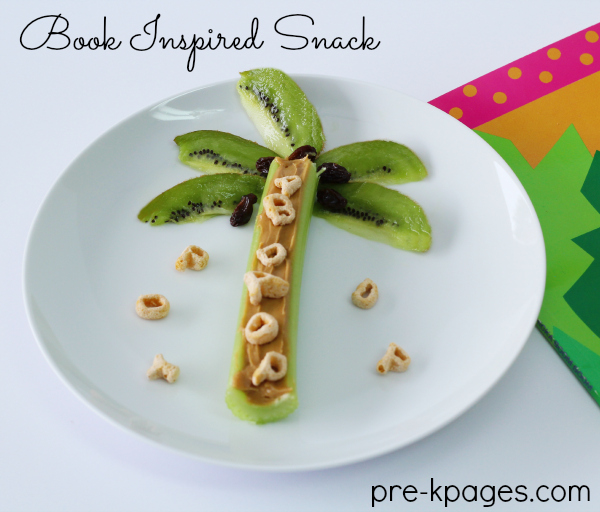 These snacks are easy to make and fun to eat. And who doesn't enjoy eating something from a favorite book?
How to Teach the Alphabet with Lego Duplo Blocks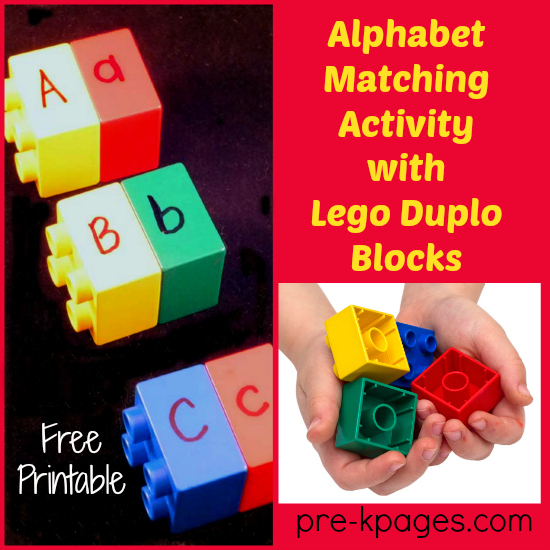 This activity encourages children to match uppercase and lowercase letters. And it uses Lego blocks!

Find letters in colored rice and match them to shapes on paper – develops letter recognition and visual discrimination.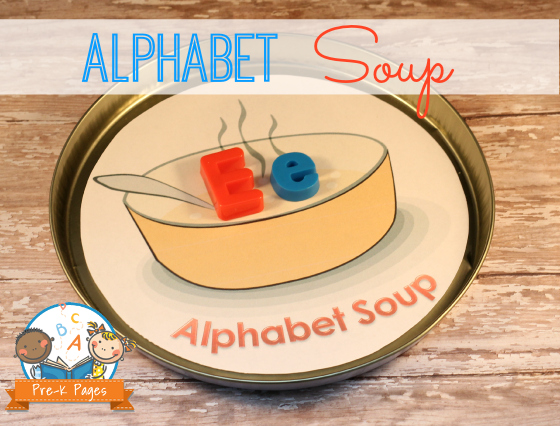 Children can develop their letter recognition skills in this fun letter-matching game.
Learn the Alphabet with this Fun DIY Bag Quilt Game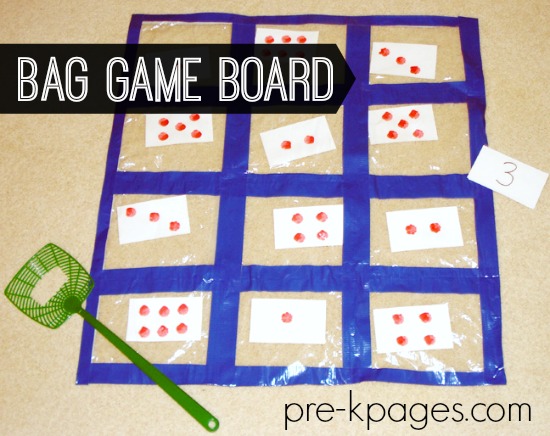 Make this plastic bag quilt and use it for all kinds of alphabet (and math) games!
Magnetic Chicka Chicka Boom Boom Inspired Alphabet Tree– Children can retell the story of Chicka Chicka Boom Boom and practice learning letters at the same time!
Follow my Alphabet Pinterest Board for more great ideas!