Spring is coming and bears will begin to stir and awaken from hibernation. "Going on a Bear Hunt" is a great traditional action activity. And the book We're Going on a Bear Hunt by Michael Rosen is a fun read aloud for your preschoolers. Whether you are exploring a bears theme or just following up after reading the book, check out these activities for your classroom.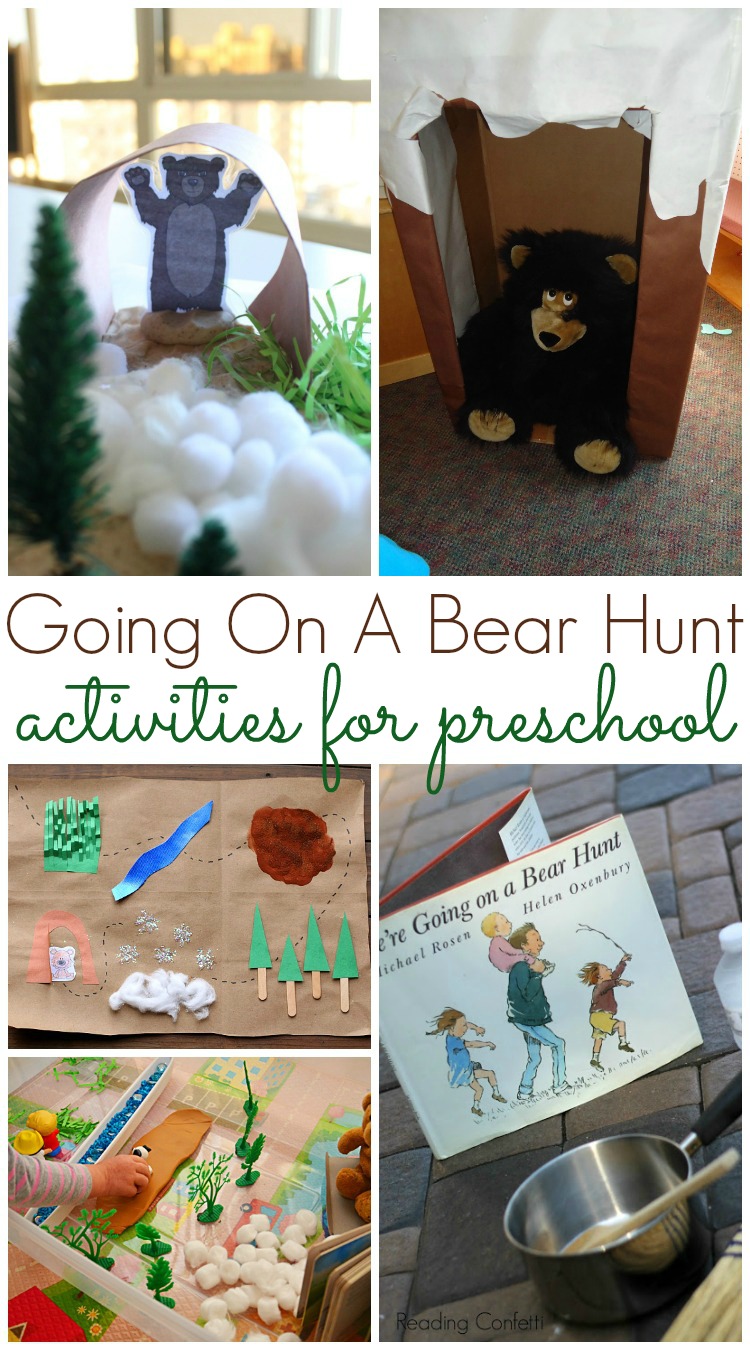 Going on a Bear Hunt Activities for Preschool
After reading the book We're Going on a Bear Hunt aloud to your class several times, your kids will be eager to participate in some of these fun activities below!
Bear Cave Snack (Pre-K Pages)
Map Activity (Buggy and Buddy)
Sensory Bags (School Time Snippets)
Sensory Tray (Mama Papa Bubba)
Small World Play (Childhood 101)
Bear Puppet (The OT Toolbox)
Sound Activity (Reading Confetti)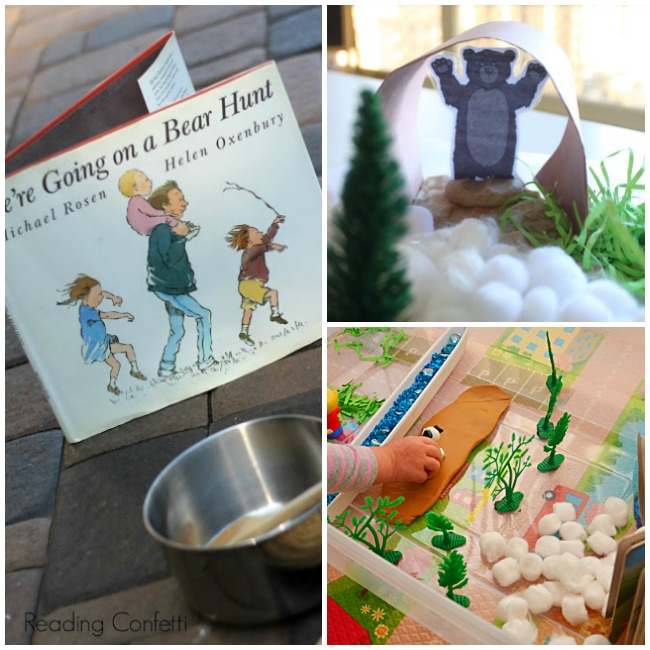 Going on a Bear Hunt is the perfect story to read aloud to your kids if they have the wiggles. Invite them to chant along with you and stand up to make all the movements from the story. Kids never forget their first bear hunt!
Sensory Collage (Homegrown Friends)
Build a Classroom Cave with a Box (PreK and K Sharing)
Bear Hunt Sensory Walk (At Home with Ali)
Story Retelling Spoons (Dheela Simpson)
Sensory Bottles (Teaching Types)
Which one is your favorite? Let us know in the comments below if you have a favorite or if you have any ideas you'd like to see added to this list.
More Bears Resources—
Books About Bears for Preschool
Bears More or Less Game
Bear Paws Counting Activity
Bears Theme Phonological Awareness Activity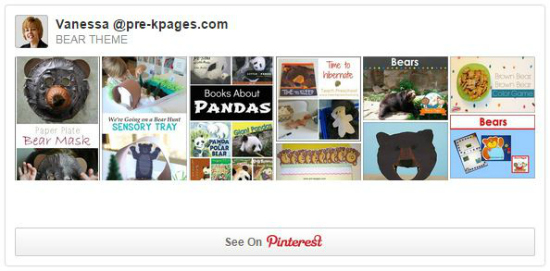 Follow my Bears board on Pinterest for more great ideas!