Sensory bins are great ways to engage preschoolers in exploring and to build conceptual knowledge. This Christmas sensory bin builds pre-literacy skills. Children can find and match alphabet letters. They build visual discrimination skills, identifying the differences among letters. And they have so much fun digging in the bin to find the letters. And this activity includes a free Christmas Tree printable to download as well.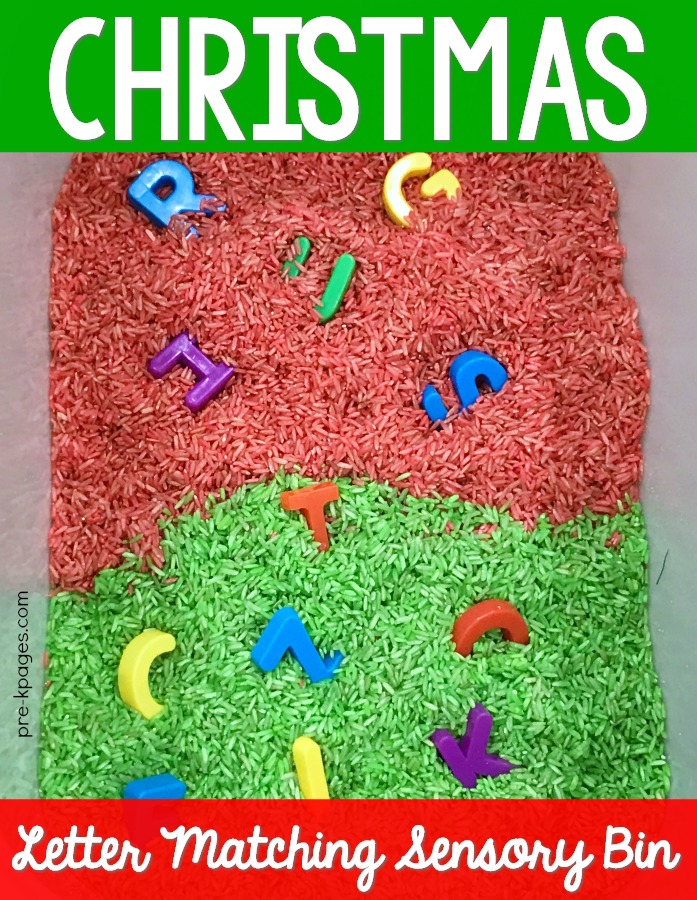 Christmas Sensory Bin
Here are the supplies you will need to set up this activity in your classroom:
Fill your sensory bin with the filler. I used rice but you can use whatever you choose. You may want to color the rice red and green since this is a Christmas sensory bin; liquid watercolors work really well for this purpose. Scatter the letters in the bin and bury them. Depending on the age of your children, limit the number of letters in the bin at a time and make them easier or harder to find in the filler. (The more filler, the more difficult the letters will be to locate.)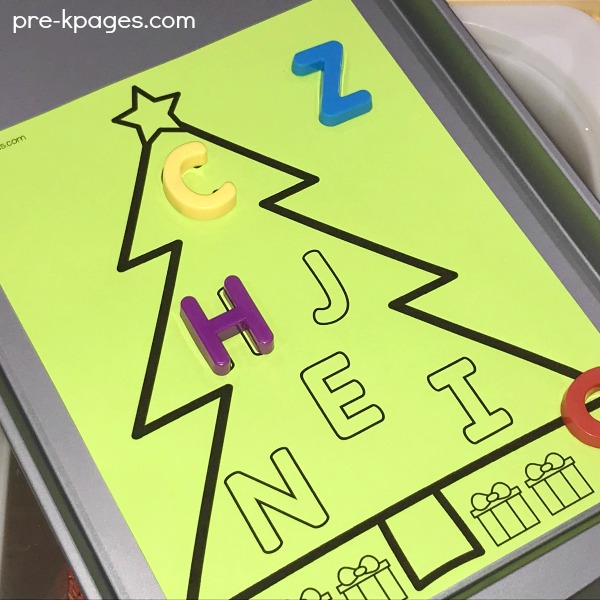 Christmas Tree Printable
The printable has seven trees (each on a different page). Each tree has a different collection of letters. I printed my trees on the Astrobrights green paper. You may want to laminate the pages, too. The printable includes a blank Christmas tree. Make copies of the blank tree and trace your own magnet letters on the tree, so the page will match the shape of your letters. (You can also use this tree to trace other shapes to change what's hidden in your sensory bin.)
Download the Christmas Tree Letter Matching Printable.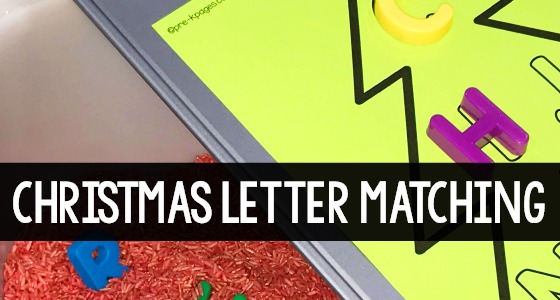 Christmas Tree Letter Matching
Lay one of the Christmas trees on a magnetic cookie sheet or magnet board. Invite a preschooler to search in the bin for letters. When the child finds a letter, he can compare it to the letters on the Christmas tree. If a letter matches, he can place it on the matching letter on the tree. (The magnet letter will hold the paper to the cookie sheet.) If the letter is not on the page, he can return the letter to the bin.
This activity helps develop visual discrimination. Visual discrimination is a key pre-literacy skill. Identifying letters by shape and noticing differences among the letters are important precursors to learning to read. Children need lots of practice seeing and handling letters. The tactile experience helps them develop connections between the concrete (letters) and the abstract (what the letters symbolize).
For younger children, include in the bin only the letters that can be found on a page. (And use only one page, inviting children to work together.) Then they can match each letter they find. For older children, include an assortment of letters. You could provide several pages, encouraging children to sort the letters onto the correct tree.
Watch the Video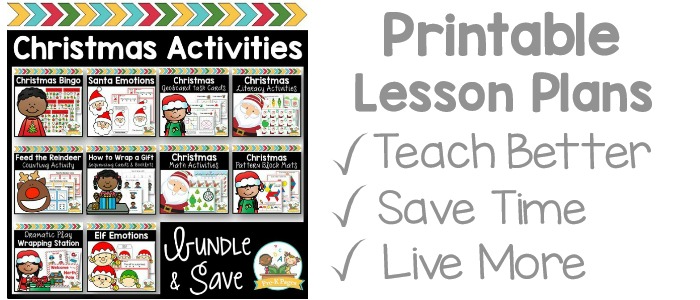 More Christmas Ideas