Children like to receive gifts and they like to give them. Mother's Day is a perfect time for a child to give a gift that he has made himself. (And what parent or caregiver doesn't like to receive a handmade gift from a child?) Each year we make versions of decorative magnets for mothers or other special family members. Each one is as individual as the child who makes it.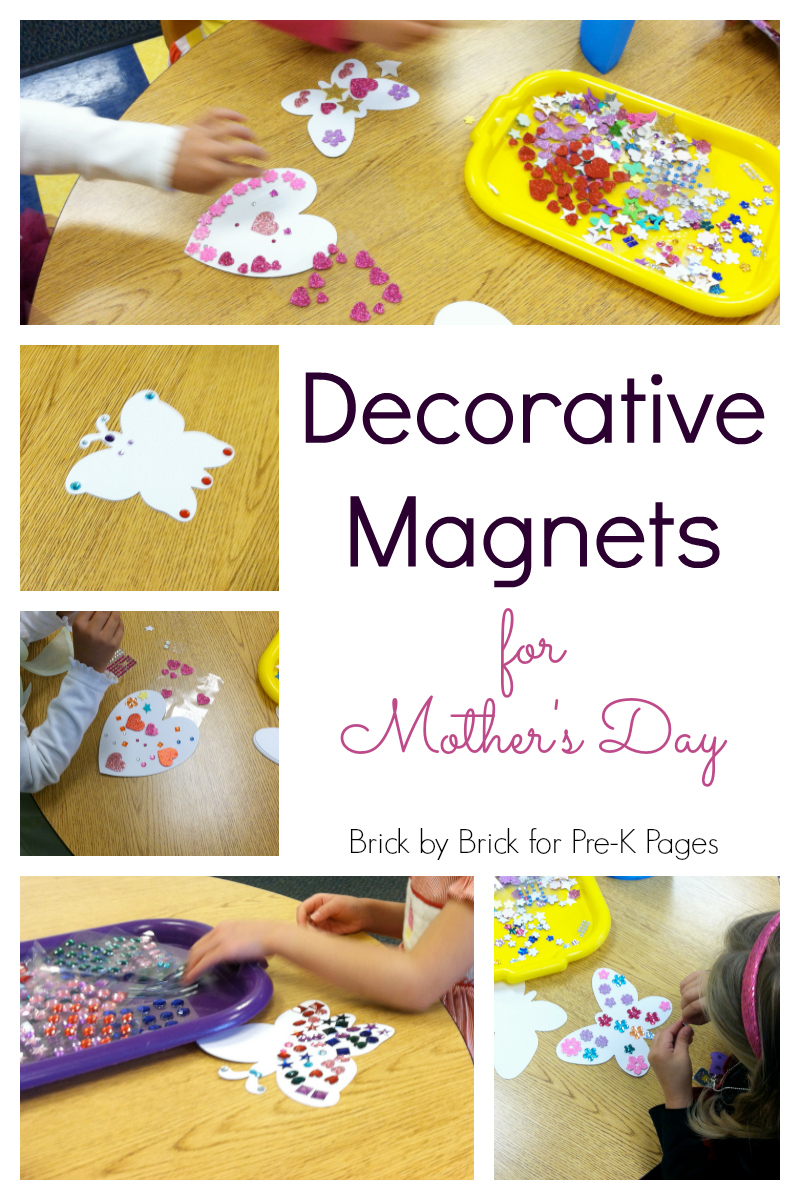 Decorative Mother's Day Magnets
Materials
Cardboard or heavyweight paper shapes
Mini trash can for the table (optional)
We have purchased heart shapes and butterfly shapes at the local craft store when the shapes are on sale. You can purchase die-cut shapes online or from a teacher store. Or you can cut your own shapes as desired.
We also purchase the jewels when we see them on sale. We've also used glitter foam stickers. You can use any kind of stickers but the jewels seem to make this magnet more special. Check scrapbooking stickers for more options that are less sparkly.
For these Mother's Day magnets, you can use pieces of magnetic tape or other self-adhesive magnets. We like using the magnet coins that are lightweight and easy to stick on the back of the shapes. We usually use two to make sure the magnets will easily stick and stay on refrigerators, filing cabinets, or other surfaces.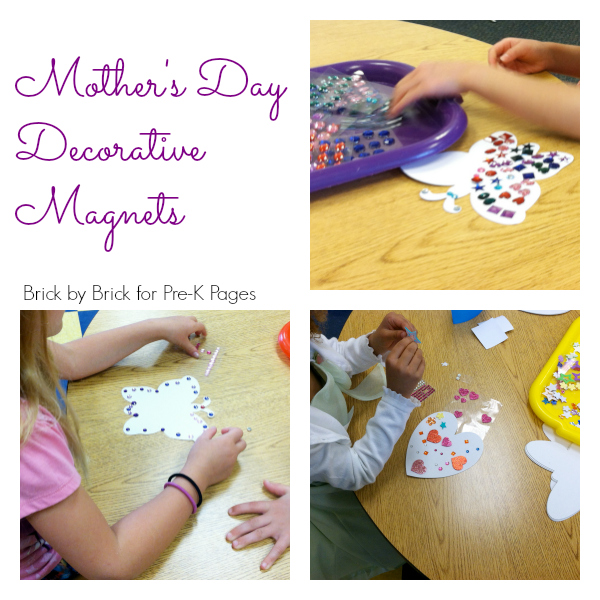 Still Process Art
Even when making a gift or a final "product," we like to make the activity open-ended and as process oriented as possible. Children decide how to use the stickers on their shapes. They choose the placement. They decide when the magnet is finished.
I'm always amazed at the variations that can happens with the exact same materials. Some children put just a few embellishments on their shapes. Others will cover the shapes as much as possible.
Some children like to outline the shapes. Some randomly place the jewels. Others work for a more symmetrical look, especially on a shape like a butterfly.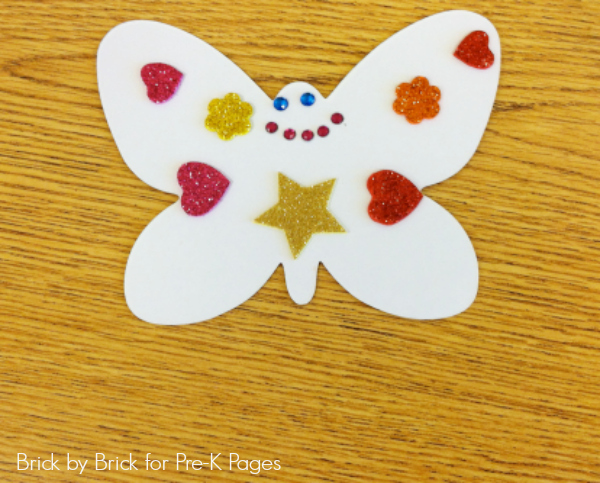 When we first began doing this Mother's day magnet activity, I thought that perhaps boys would be less inclined to use the jewels. But I was wrong. Since it's for someone special, the boys can really get engrossed in making things just right.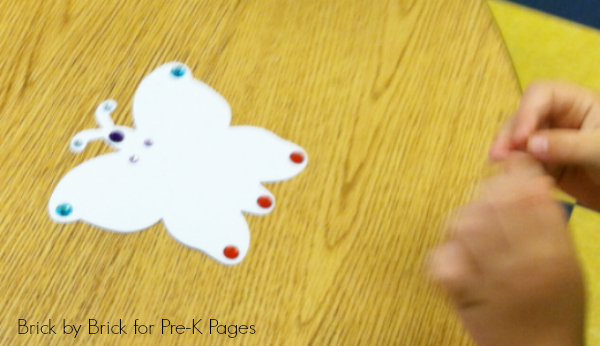 Extend or supplement the activity by providing markers and paper for children to make cards to go along with their gifts. The important family members in your children's lives will love receiving handmade gifts and cards.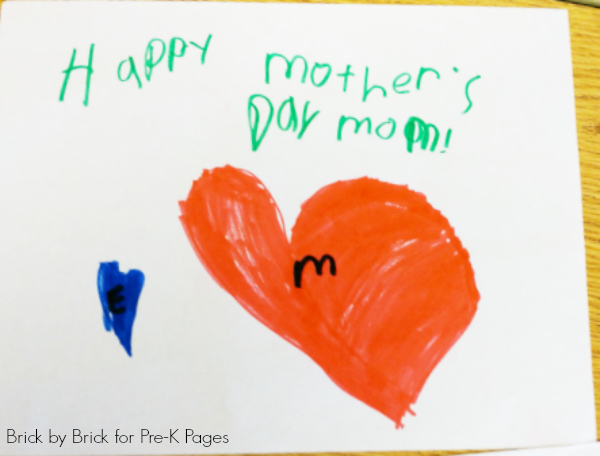 BIO: Scott Wiley is managing editor of Pre-K Pages. He also blogs at Brick by Brick, musing on play, preschoolers, and learning. Learn more about those mini trash cans (and other tips) on Brick by Brick. You can connect with Scott on Twitter, Pinterest, and Facebook.
Mother's Day Handprint Keepsake- This handprint keepsake placemat is super easy to make and perfect for Mother's Day or any parent event where you will be serving food. Handprints and pictures of their kids, what's not to love?
A Mother's Day Thumbprint Keepsake –Are you looking for an easy gift your kids can make for Mother's Day? One that doesn't require tons of prep work but every mom will adore and cherish forever? Then you're in the right place!
Mother's Day Gifts with Sticky Paper- Kids love making gifts for Mother's Day and mothers love getting those treasures. Here are two quick and easy gifts to make, using materials you may already have on hand.
VIP Tea: A Mother's Day Alternative- Printable resources to make planning for a Mother's Day event in your classroom easier. This packet can also be used in classrooms with children who are not being raised by a mom. Include all your kids and their caregivers, male or female, with this alternative to a traditional Mother's Day tea party.
More Mother's Day Ideas