Kids love making gifts for Mother's Day and mothers love getting those treasures. Here are two quick and easy gifts to make, using materials you may already have on hand – a simple bookmark craft made from sticky paper. And you can use the same sticky paper to make a 2nd easy gift as well!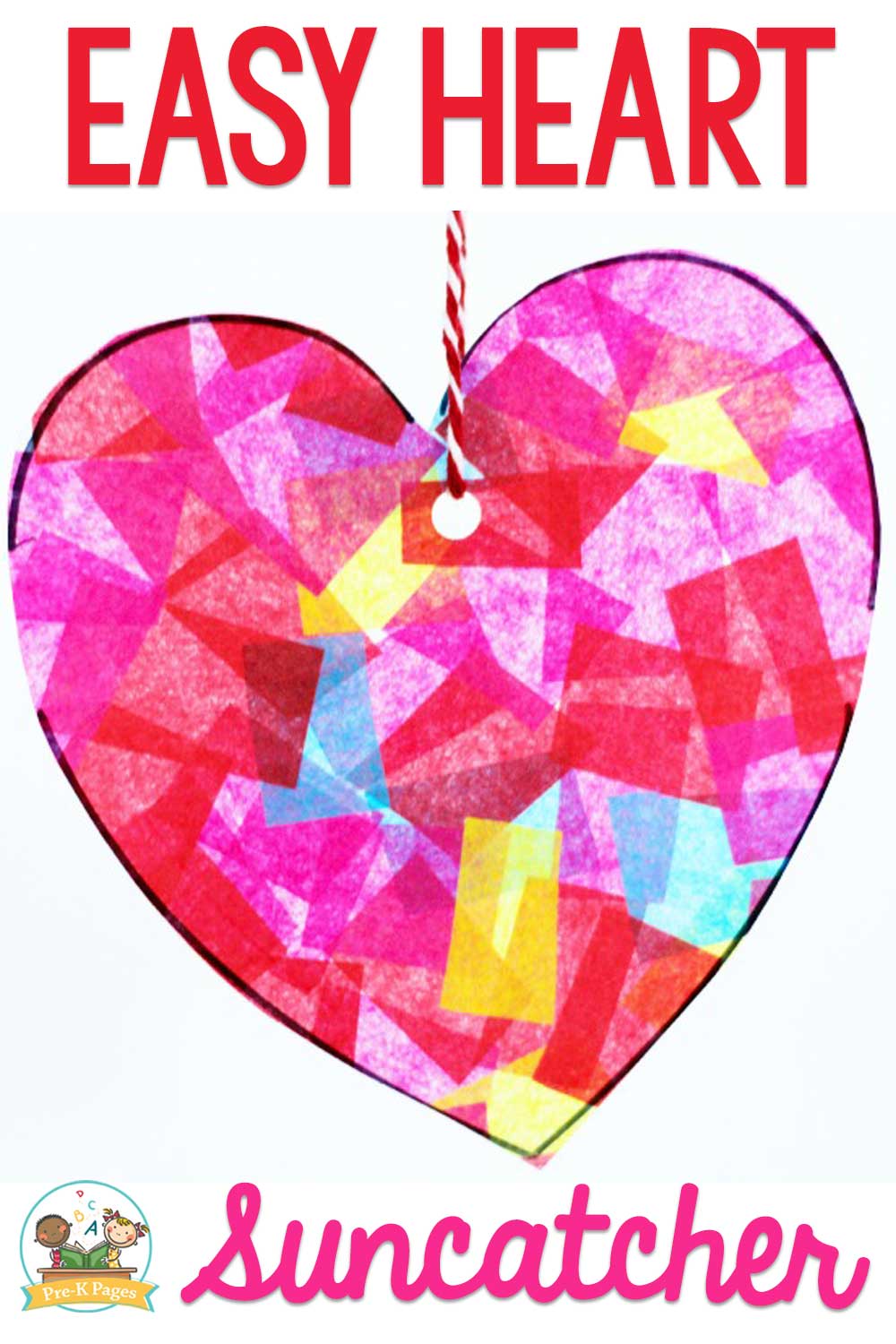 Simple Bookmark Craft for Kids to Make
I think homemade gifts are great and useful homemade gifts are even better. This simple bookmark craft is easy for a child of any age to do. I've done it with twos and with kindergartners, and every age between. (Older kids may even enjoy it.) The activity can be as simple or elaborate as the child's imagination and creativity.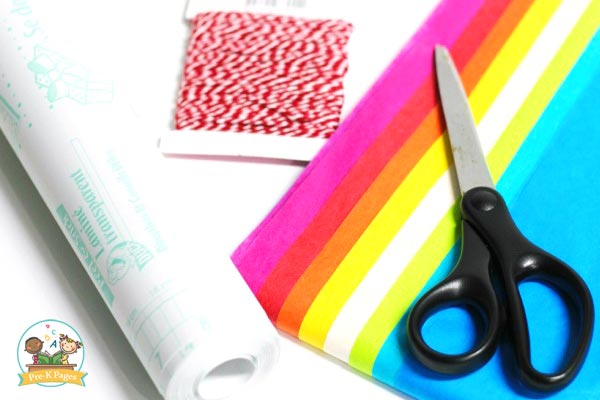 Supplies for Bookmark Craft
Clear sticky paper (aka Contact paper)
Tissue paper pieces or scraps
Yarn
Scissors
Hole punch
How To Make A Sticky Paper Bookmark
Cut rectangles of sticky paper, about 3 inches by 8 inches. You will need 2 rectangles for each bookmark. (Adjust the size as you choose. Make sure it is not too small for the child to work but not too large to be used as a bookmark.)
Cut small pieces of tissue paper. Older preschoolers may want to cut pieces themselves.
Peel the backing from one piece of sticky paper and lay it face up on a table. Invite a child to arrange and stick tissue paper on the sticky paper. The child can fill up the entire surface of the sticky paper or leave spaces. Encourage children to use their own ideas as they create designs.
When the design is complete, remove the backing from the other rectangle of sticky paper and carefully stick it over the design.
Trim around the edges.
Punch a hole at the top, thread yarn through the hole, and tie yarn ends together.
Mom can use the bookmark when reading (in all that spare time!) or to mark the latest fun activity or recipe.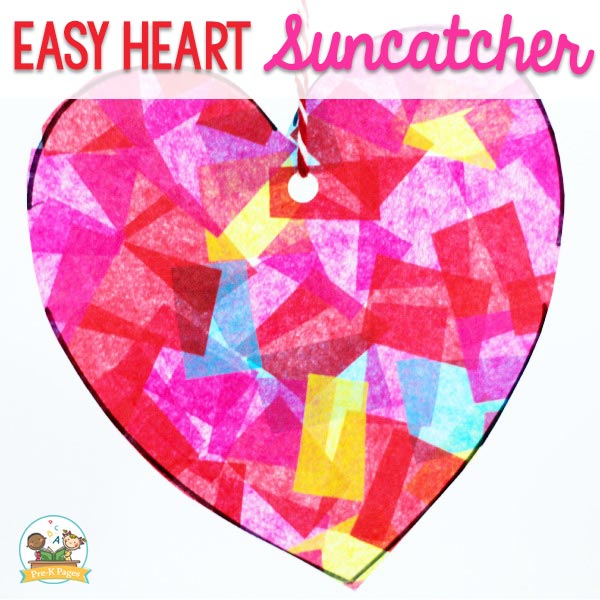 Suncatcher Heart
This craft uses exactly the same supplies. Cut a square of sticky paper that measures about 6 inches by 6 inches. (Adjust the size as you choose.) Cut two squares for each suncatcher.
Peel the backing from one piece of sticky paper and invite a child to use tissue paper pieces to create a design.
Cover the completed design with the other piece of sticky paper.
Use a permanent marker to draw or trace a heart on the square. Cut out the heart shape.
Punch a hole at the top, thread yarn through the hole, and tie yarn ends together.
Mom can hang the suncatcher heart in a window or from the mirror of her car.
More options:
1. Add decorative tape around the edges of the bookmark or suncatcher, to seal the edges and add even more color.
2. Use a permanent marker to print the child's name and year on the back of the bookmark or suncatcher.
BIO: Scott Wiley is editor for Pre-K Pages. He also blogs at Brick by Brick, exploring the connection between play and learning. Connect with Scott on Twitter, Facebook, and Pinterest.
More Mother's Day Activity Ideas
Visit our Mother's Day Gifts – Mother's Day is a wonderful time to show some extra love for your mom. Here are a few gift ideas that kids can make for their mothers.
VIP Tea: A Mother's Day Alternative. – Printable resources to make planning for a Mother's Day event in your classroom easier. This packet can also be used in classrooms with children who are not being raised by a mom. Include all your kids and their caregivers, male or female, with this alternative to a traditional Mother's Day tea party.
More Mother's Day Ideas