Are you looking for an easy Mother's Day gift your kids can make?  This homemade sugar scrub gift is a sure hit with any mom and it's super quick and easy to make!
I also made a set of printable labels for you so keep reading to get your copy.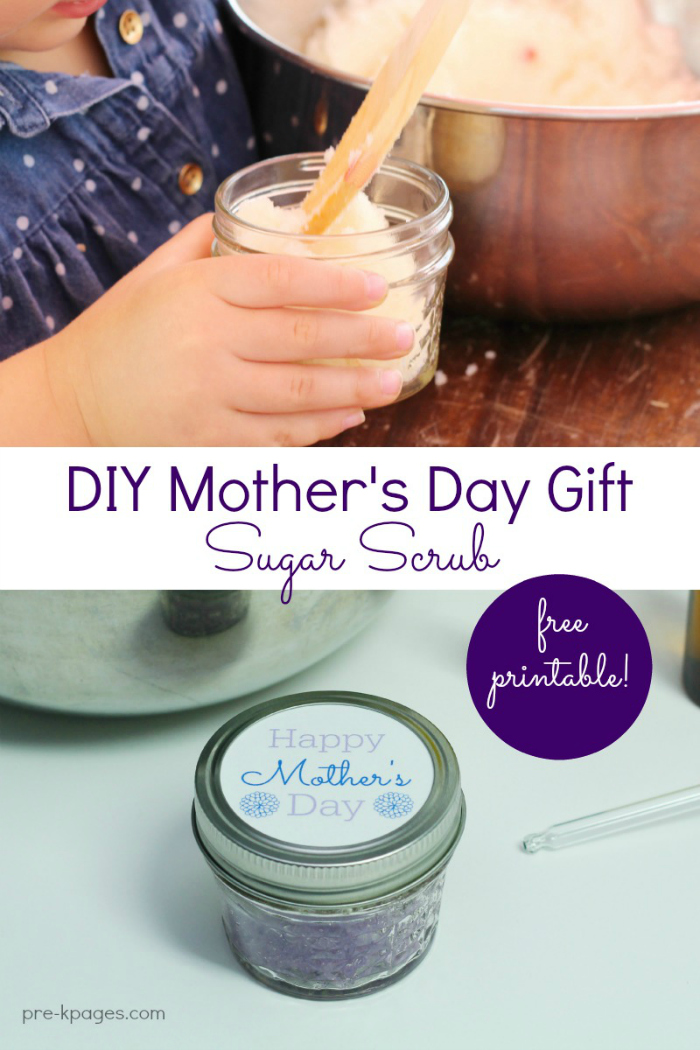 Disclosure: Affiliate links included below
Mother's Day Gift
This homemade sugar scrub is perfect for kids to make and give to mom for Mother's Day.
Kids love making it because they can help add the ingredients to the bowl and mix it up, then put it in the jars.
When kids are measuring they are practicing math skills. When they are stirring the mixture they are exercising the muscles in the shoulders, arms, wrists and hands necessary for developing writing skills. When they are using a spoon or scoop to put the mixture in jars they are developing hand-eye coordination.
It also requires a great deal of concentration and persistence to spoon the mixture into the jars; this will help develop their attention spans.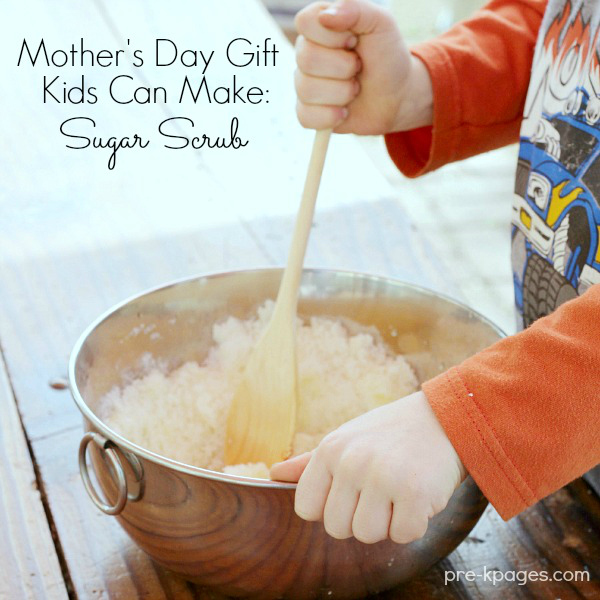 Sugar Scrub Ingredients
To make this lemon sugar scrub recipe you will need the following:
1 1/2 cups white sugar
1/4 cup olive oil
5-6 drops essential oil of your choice
Spoon
Mixing bowl
Scissors
Paper
Crayons
White paper bags
Shredded paper
Printable label (available at bottom of this post)
Optional: ribbon
This sugar scrub recipe makes enough sugar scrub for about 10-12 children to fill the little mason jars so if you have more kids increase the amounts used.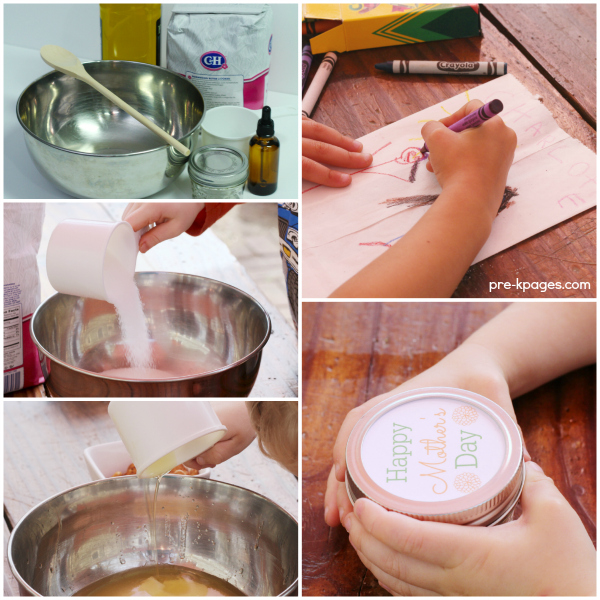 How Do You Make A Homemade Sugar Scrub?
First, invite the kids to measure and pour the ingredients into a mixing bowl. I suggest using a metal bowl for mixing as the oils can seep into plastic or wood bowls.
Next, invite the kids to mix up the ingredients in the bowl with a spoon.
After all the children in your group have had a turn with mixing, then invite them to scoop the mixture into their own jars. You should have seen the looks of concentration on their faces during this part- precious!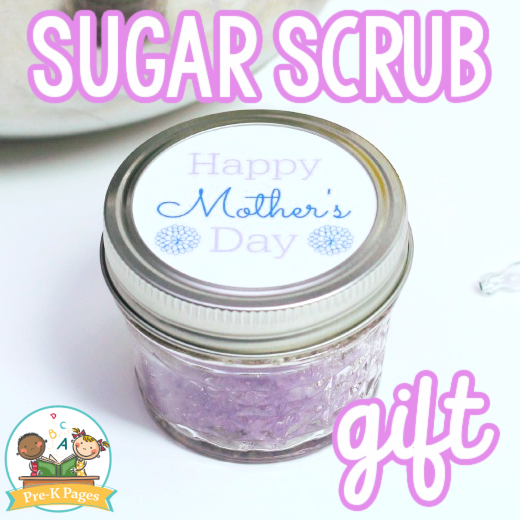 Insert the label on the top and help the children secure the lid. You could also tie a ribbon around the lid too if you have extra help.
Finally, each child was given a white paper bag and invited to decorate it so it could be used as the gift bag for their sugar scrub. Because glass can break, the bags were filled with leftover Easter grass to protect the mason jars. We also had a nice discussion about being gentle and how this was a special gift for mom.
If you have concerns about glass jars please use your best judgment and choose the containers of your choice.
How Long Does A DIY Sugar Scrub Last?
This sugar scrub will last long past Mother's Day! It should last up to 6 months.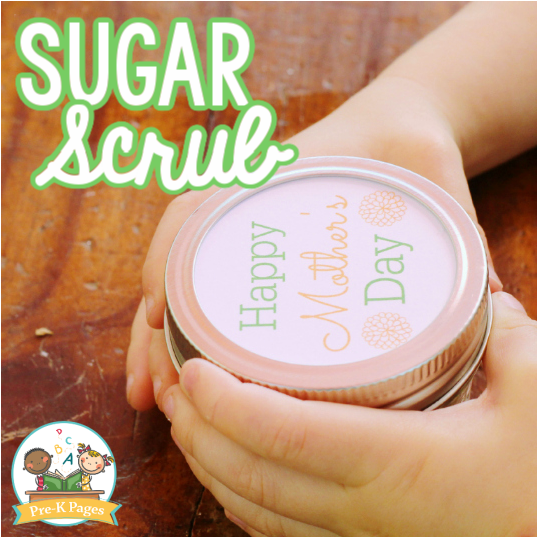 Printable Mother's Day Labels
Click on the image below to download these printable labels for your Mother's Day Sugar Scrub gift that kids can make.

More Mother's Day Ideas