Literacy is a complex and multilayered learning process for children. In the early years, these skills are developed through hands-on experiences. Check out this list of best teaching practices for emergent literacy.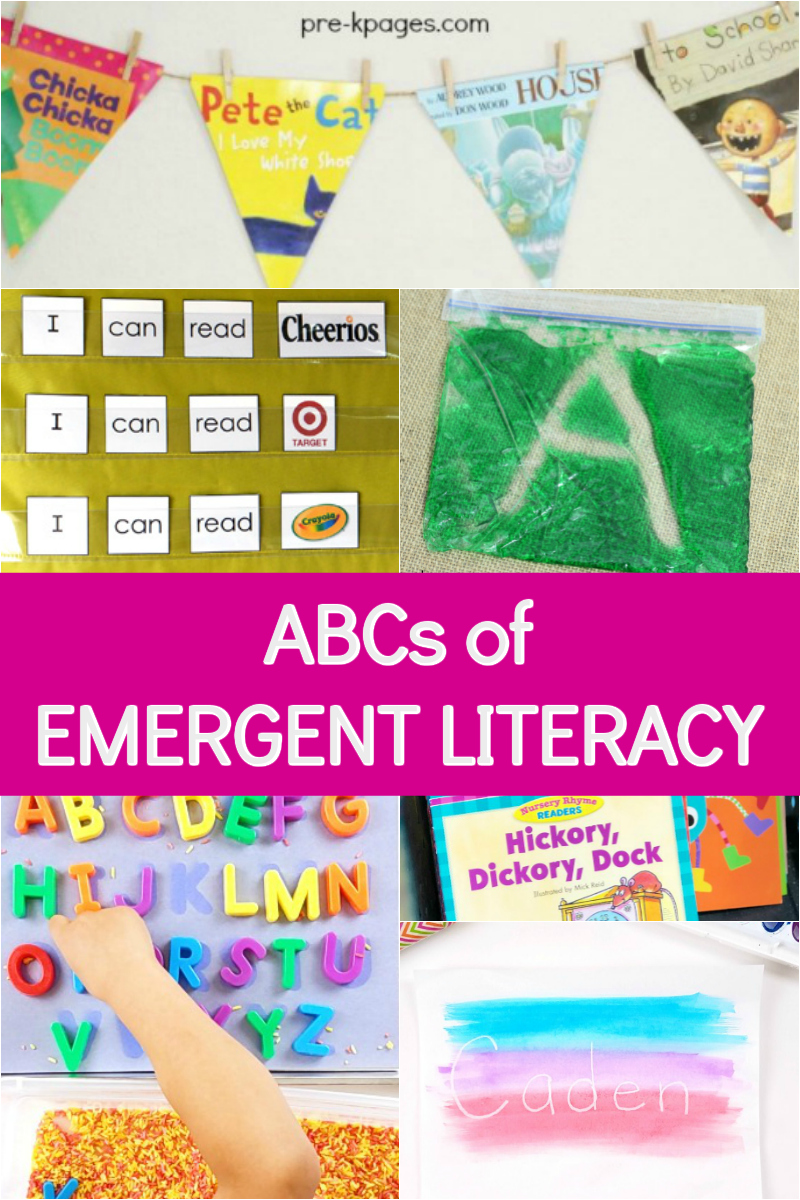 ABCs of Best Teaching Practice: Emergent Literacy Edition
B Books (high-quality, age-appropriate)
G Games
I Interactive Writing
J Journals
K Kinesthetic
L Language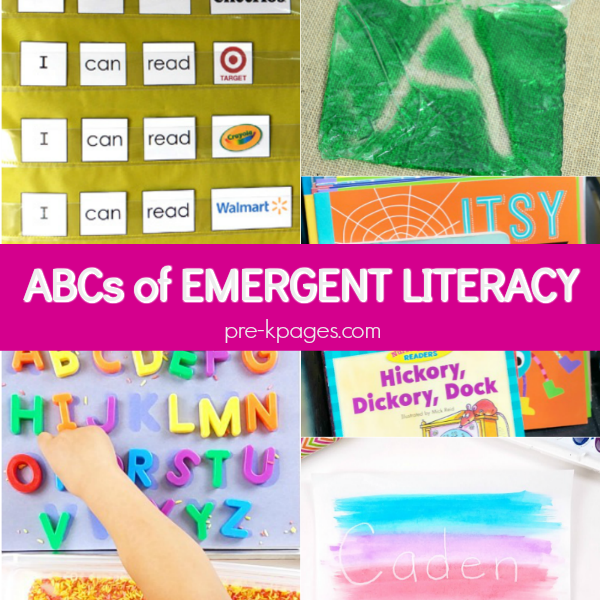 ABCs of Emergent Literacy for Preschoolers
N Names
O Oral Language
P Poems
Q Questions
R Rhymes
S Small Group Instruction
W Writing for a Purpose
X eXcitement
Z (zzz) Nap Time Tips
You can see from this list that the emergent literacy process is so much more than just learning to identify letters!
Did you notice that letter of the week wasn't included on the list?
More Literacy Ideas from Pre-K Pages