Writing is all about expressing ideas through marks on a page. Preschoolers draw, write, scribble, and loop in their practice of writing. In your writing center you provide lots of ways for boys and girls to write. These books could introduce new ideas or concepts about writing and expand the learning in your center and encourage the budding authors in your classroom.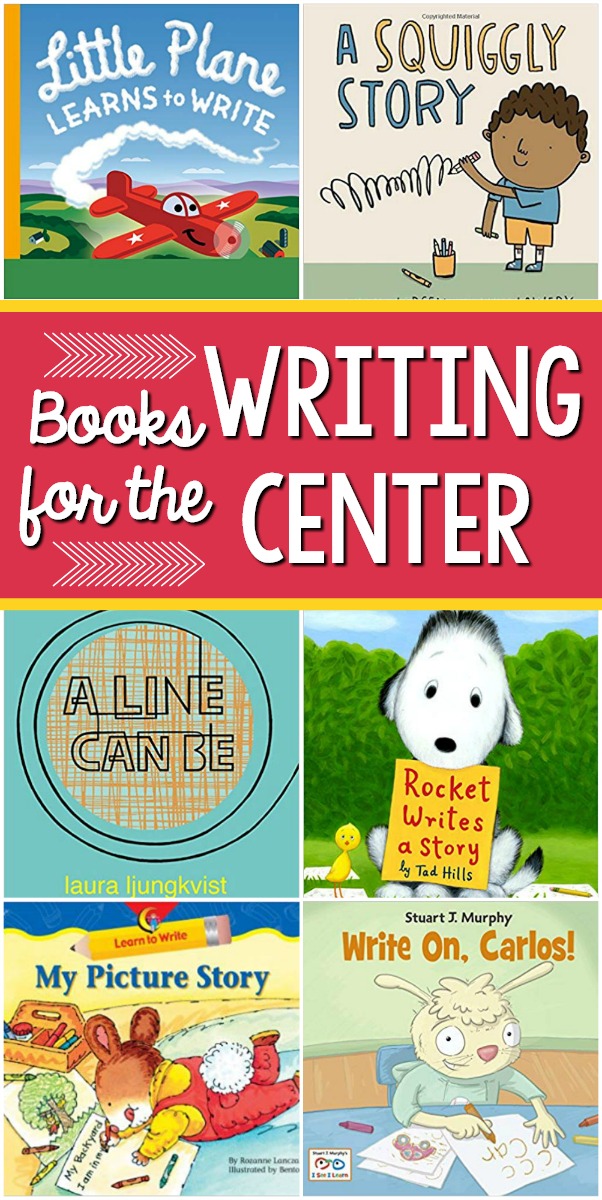 Books about Writing for Preschool
Rocket Writes a Story by Tad Hills
Rocket collects words every day and decides to write a story. He has difficulty knowing what to write about but then finds inspiration from a new resident in the forest.
A Squiggly Story by Andrew Larsen and Mike Lowery
A boy wants to write a story like his sister. But he doesn't know many words to write. His sister tells him to start with a letter. From that one letter, he eventually completes an exciting story.
My Crayons Talk by Patricia Hubbard
A girl explains what each of her crayons says. A fun rhyming book that will make your preschoolers want to grab their crayons and write.
The Crayon Box That Talked by Shane Derolf and Michael Letzig
A girl buys a box of crayons that do not get along. But they learn that, even though they are different, they can come together to make a complete picture.
Harold and the Purple Crayon by Crockett Johnson
In this classic book, Harold sets off on a walk in the moonlight with his purple crayon. His crayon takes him on quite an adventure but eventually he ends up home.
Little Pencil Finds His Forever Friends by Christine Calabrese
A fun rhyming book that teaching preschoolers about pencil grip.
Beautiful Oops! by Barney Saltzberg
A spill, a tear, a mistake can be a discovery and an adventure in creativity.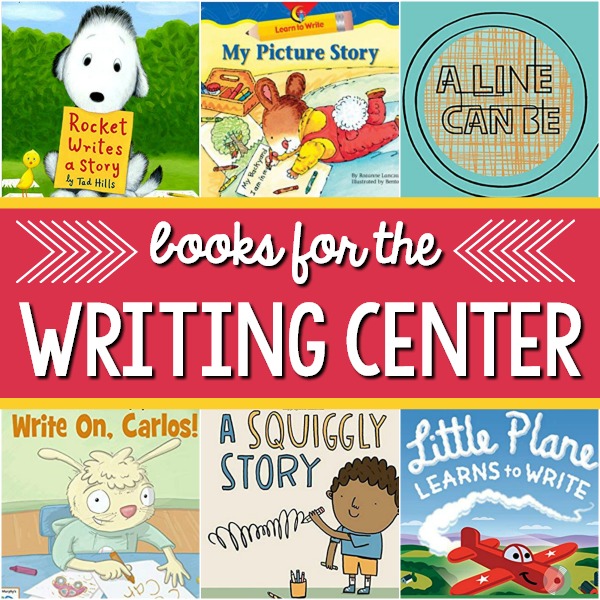 Encourage Writing with Picture Books
The Line by Paula Bossio
A girl discovers a line and begin to play with it. The line twists into other shapes, some even a little scary.
A Line Can Be by Laura Ljungkvist
A simple book of opposites that shows all different types of lines; this book could encourage conversations about the lines that preschoolers make.
This is My Story by Rozanne Lanczak Williams
A book that leads children to explore writing, especially writing stories about themselves.
My Picture Story by Rozanne Lanczak Williams
This book leads children to think about drawing pictures and writing stories from what they draw.
Little Monster Becomes an Author by Rozanne Lanczak Williams
Little Monster loves to read and wants to write his own story. This book helps children understand the process of writing and editing a story (on a very understandable level).
I Love to Write! by Rozanne Lanczak Williams
Why do we write? This book looks at different reasons and different types of writing (lists, postcards, posters, and so forth).
Little Plane Learns to Write by Stephen Savage
In flight school, Little Plane learns to sky-write. Practicing can be a lot of fun, except those loops. The loops make him dizzy!
Write On, Carlos! by Stuart J. Murphy
Carlos wants to learn to write his name like his friend Ajay. So he practices and practices.