In this week's episode of Elevating Early Childhood, I discuss something suuuper important: Circle time!
As you know, circle time is pretty crucial in pre-k, and having a successful and effective one can be difficult.
Why? Simply because most children have short attention spans! This means keeping them focused on circle time can be quite tricky.
But, I'm here to help! 
Which is why, first things first, I want you to know that when it comes to circle time, working smarter, not harder, is the solution.
What does that entail, exactly? Let's find out together!
The Ingredient for a Successful Circle Time
Here's the thing: If you want to have a successful circle time, you'll need to work smarter, not harder. Think of circle time like a blueberry pie. If you made one and it was a complete flop, what would you do? Change the recipe or tweak the ingredients, right?
It's the same with circle time. You can't keep doing the same things every single day and then wonder why it's not working. So, if you want to have an effective one, you must work smarter. And that means you need to know not just what ingredients to add, but also how much of each one and when to use them.
What are the ingredients of a successful circle time? Keep reading to find out!
Ingredient #1: Understanding Young Children's Attention Spans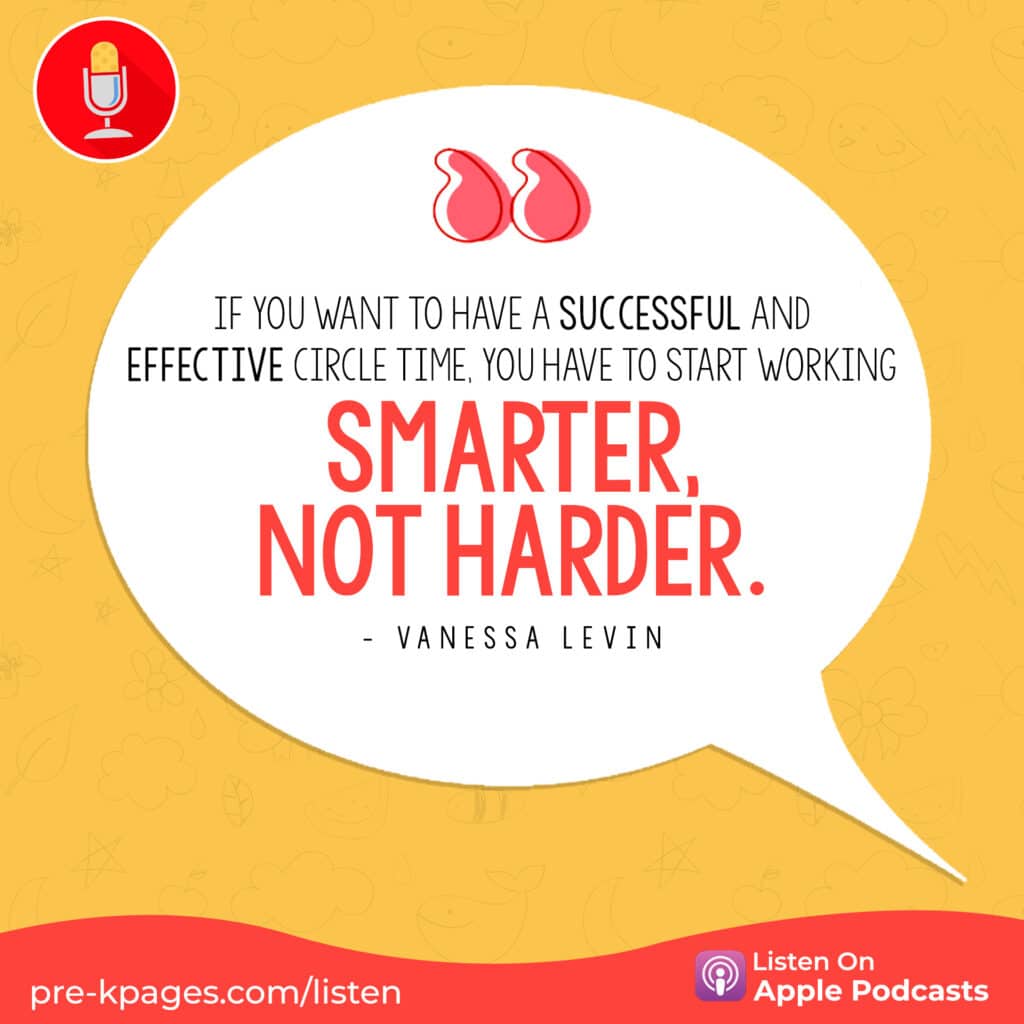 On average, a neurotypical child can attend to something for two (sometimes 3) minutes per every year of their age. This means that if you're teaching a four-year-old, then they can only pay attention for eight minutes.
The neurotypical human brain can only focus on a task for a limited amount of time. After that, it begins to lose focus. And, the younger the brain, the shorter the amount of time you have. 
Circle time at the beginning of the year will also be different from the end of the year, so keep that in mind.
Ingredient #2: Balancing Active and Passive in Circle Time
A passive activity usually entails the students sitting and listening to you speak. This is why we often think of story time as passive. The children are sitting and listening, which is why we strive to choose books that have a higher engagement rate. A few examples would be Pete The Cat and Tap The Magic Tree.
These types of books invite students to participate as they listen, which makes everything more engaging and fun! (See my entire list of favorite interactive books HERE.)
Focusing more on active activities means you'll have your students' attention for longer periods of time.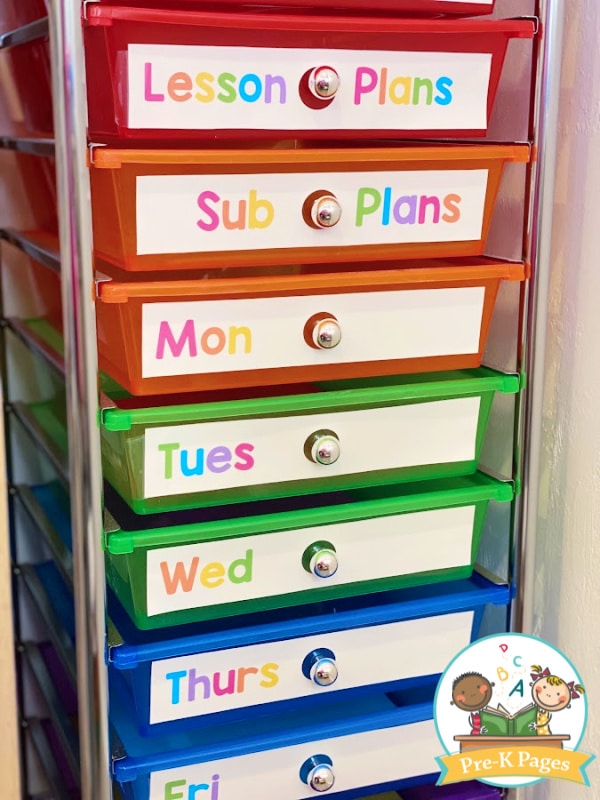 Ingredient #3: Have All Your Materials Prepared in Advance 
Have all your materials prepped and ready to go for circle before you start. This sounds like a no-brainer, but it trips up so many teachers. 
Any time you have your students gathered together in one place, the clock is ticking on their attention spans. And you can't lose even a minute from that time, because every second counts.
This is why you need to have everything prepared before you start circle time!
What Are the Components of a Successful Circle Time?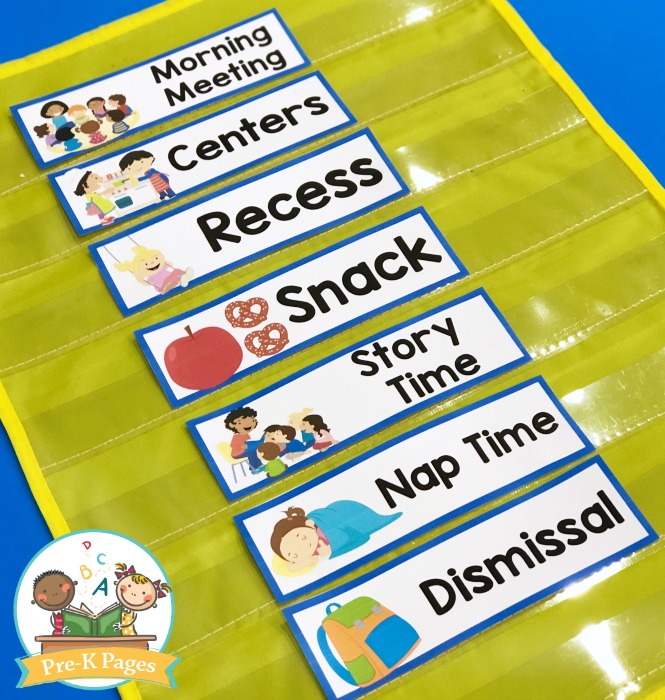 Component #1: The Picture Schedule
A picture schedule is a must-have for a successful and effective circle time. Usually, your picture schedule will show a picture of each activity. And so, when you start each activity with your students, you'll direct their attention to the schedule.
While singing your morning greeting song, you'll be pointing to the picture of your circle time (or morning meeting) on your schedule. This will give your students both an auditory and a visual cue to signal that the day is beginning.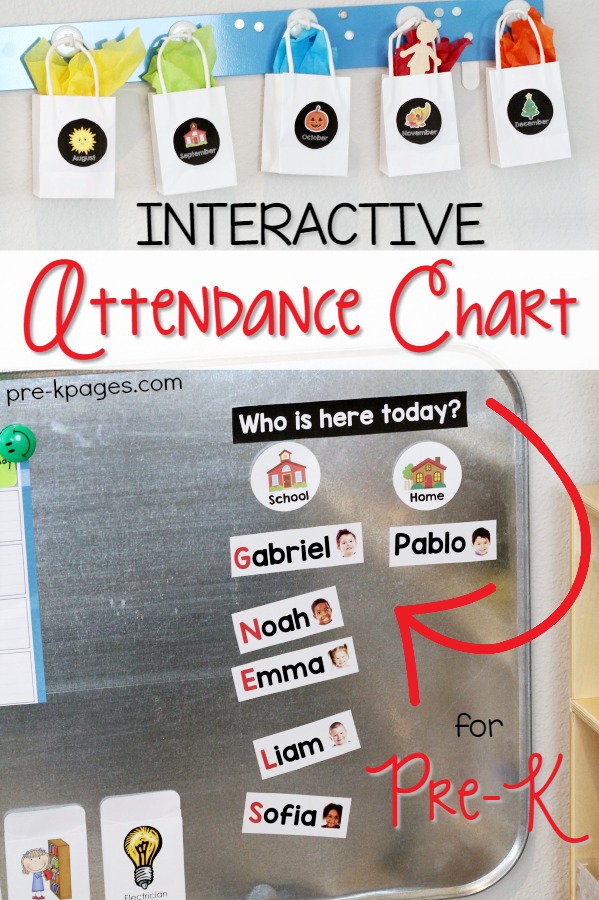 Component #2: Taking Attendance
After you've pointed to your schedule and sung your morning greeting song, you can move on to taking attendance. And by that, I don't mean the old-school style of "raise your hand" taking attendance.
Instead, this is something that your students do before circle time. When they enter your classroom, they check in. And during circle time, you can review that information with them.
Component #3: Story of the Day 
After taking attendance, and perhaps a song, you'll move on to the story of the day. Making sure the story is an interactive one is crucial if you want to keep your students' focus. I explain this in more depth in the video above, so make sure to watch it!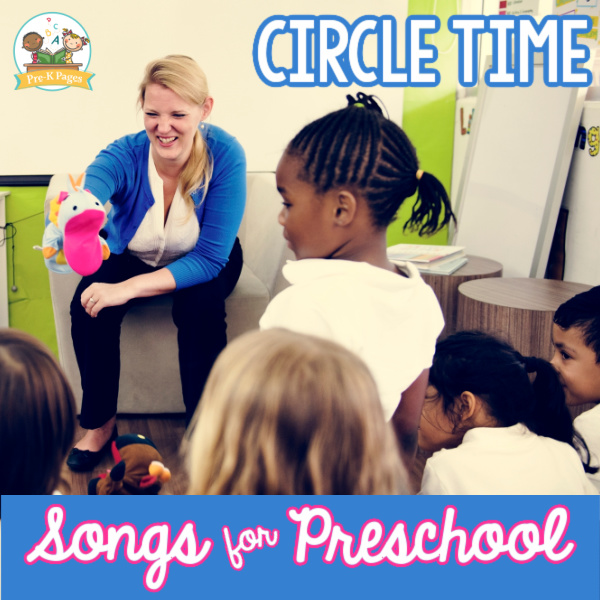 Component #4: A Participatory Song
Once you're done with story time, you can move on to the participatory song. It doesn't matter if it's a finger play or an actual song. What matters is getting your students' bodies moving!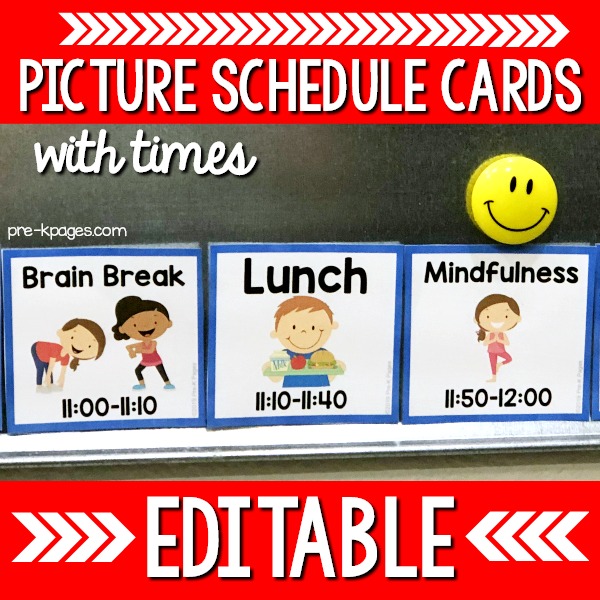 Component #5: Review Your Schedule
Now, you can review your picture schedule with the students and look at what comes next! This will help the children feel confident and safe in their school environment because they know: No surprises are coming. 
I also answer some of my listeners' questions in the episode above and go into more depth about the subject, so if you'd like to learn more about the subject, tune in!