Feathers are a multi-sensory natural material for preschoolers to explore. There are so many ways for children to learn and play with feathers! When presenting them on a light table, children can observe the feathers lit from below to further marvel at their structure. This is a great activity for Thanksgiving, spring, or any time of year.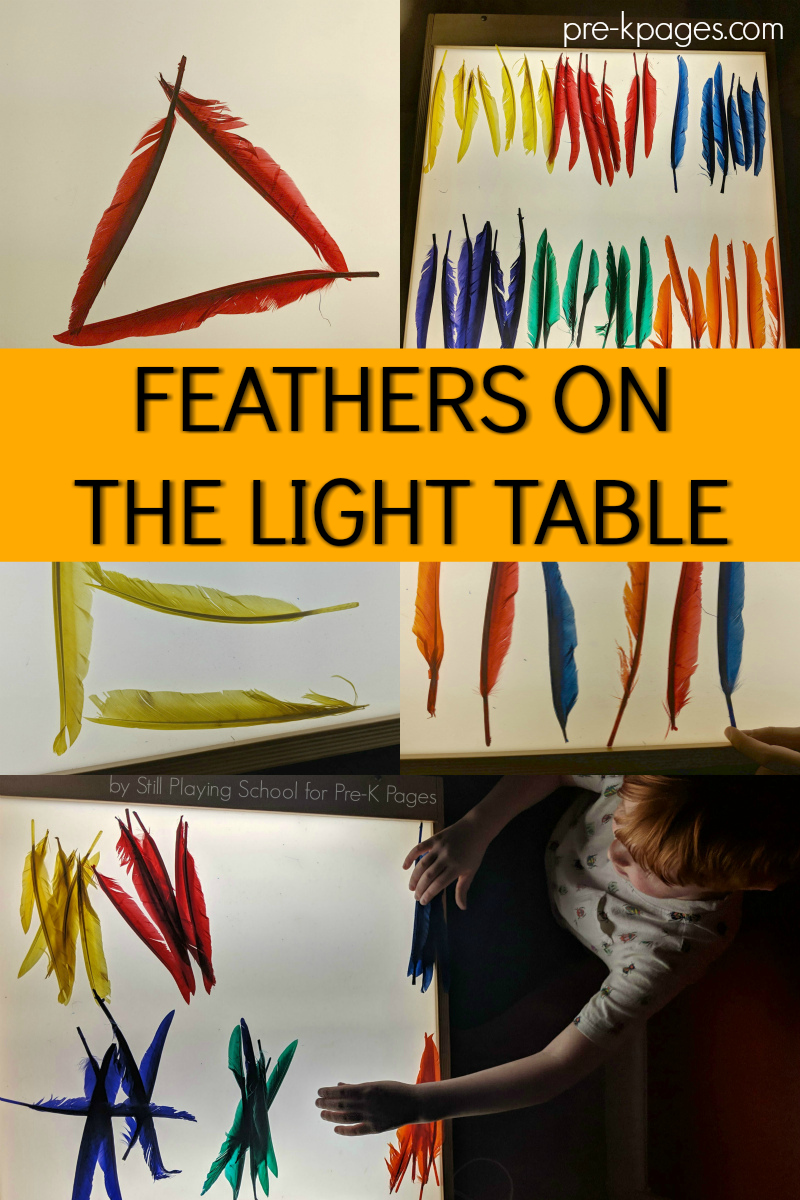 Exploring Feathers on the Light Table
You will need:
Hand each child a feather at circle time. Ask preschoolers where feathers come from to begin a discussion about birds. Our feathers are store bought and brightly dyed vibrant colors. Feathers naturally come in a variety of colors from birds as well.
Present the feathers to children on a light table or other surface. Invite them to share what they notice about the feathers. You may show them that the bottom part called the quill is where the feather grows out of the bird.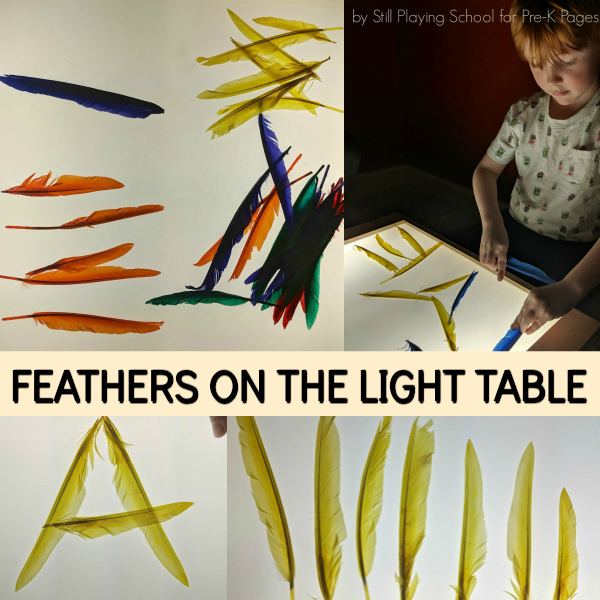 Feather Explorations
Invite children to sort the feathers by color. Practice identifying the colors by name as they work on this task. Sorting is a foundational math skill for preschoolers.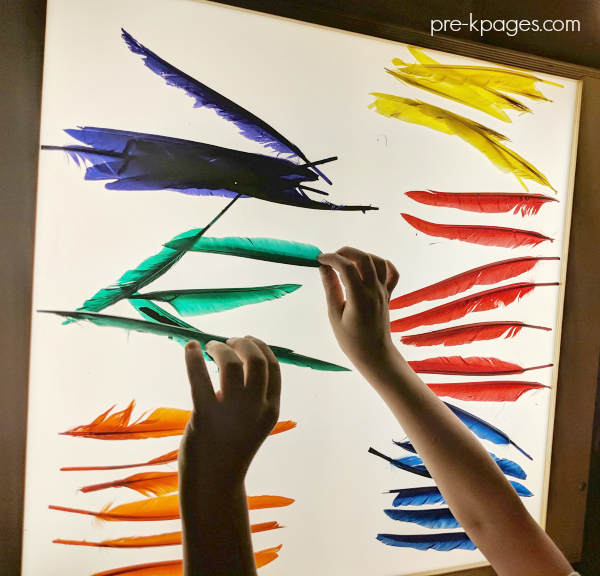 Choose pile of feathers to compare and put in order by length. Use the descriptive words longest and shortest to begin this activity. Ask, "Who has the longest feather? How can we find out?" Guide the children to put the rest of the feathers in a row by length.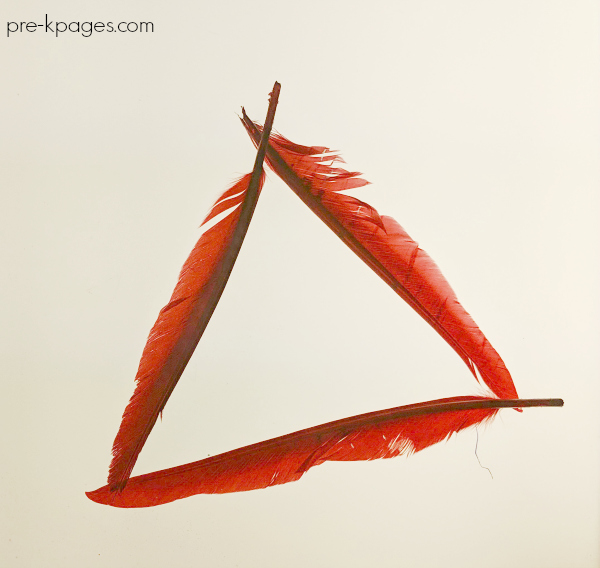 Children will want to build with the feathers. This can be an open ended center activity. You might also invite the children to build shapes and letters with their feathers. We made and continued patterns with our feathers too!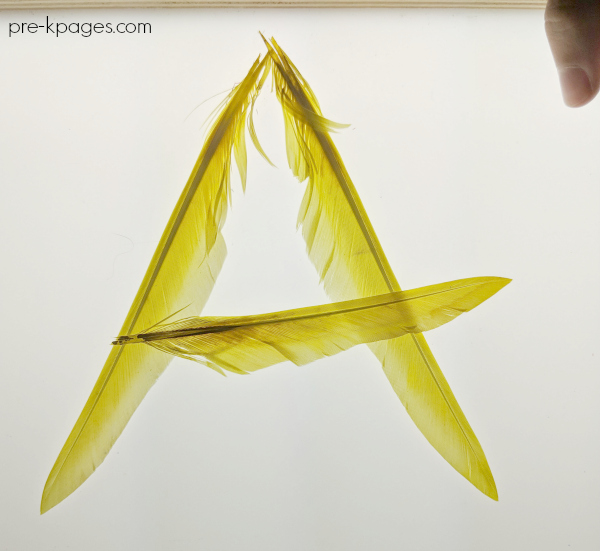 The learning activities are limitless so you'll want to leave this invitation up in the classroom for several days or weeks to see what your students come up with as well!
BIO: Devany LeDrew writes at Still Playing School where she shares intentionally planned play based learning activities. Follow Still Playing School on Facebook, Instagram, and Pinterest!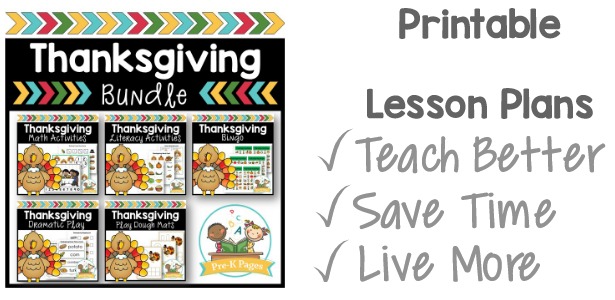 More Thanksgiving Activities