The end of the school year will be here before you know it!  This printable forget me not seed packet is the perfect preschool graduation gift for kids to give to teachers or teachers to give to kids.
Whether you have a big graduation party or a low-key end of the year celebration this idea will work for you. Keep reading to get your free printable seed packets!
If your school year runs on a different calendar be sure to pin this idea for later!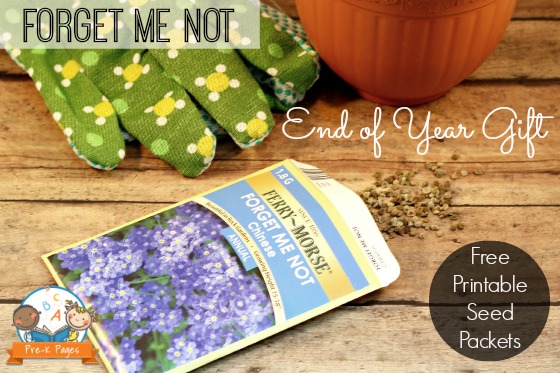 Graduation Forget Me Not Seed Packets
If you've ever taught young children, especially preschoolers you know that they don't always grasp the concept of graduation. The idea that they will have a new teacher next year is foreign to them.
The forget me not seed packet is one way you can help young children better understand the concept of "moving on" or graduating. Explain to your students that although they might not be in your class next year, you will never forget them and they will (hopefully) always remember you too.
They can plant the seeds at home and every time they see the flowers they can think of you and remember all the fun they had in your class.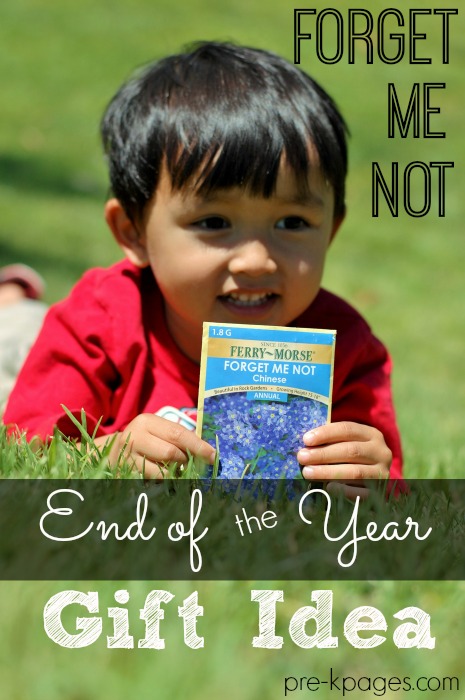 Supplies
Printable seed packets (available below)
Seeds
Glue stick
Scissors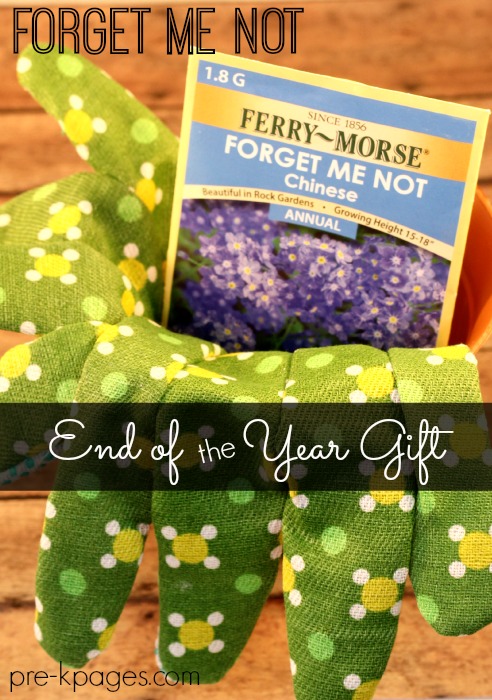 Forget Me Not Seed Packet: End of Year Gifts for Teachers and Kids
This is such an easy gift idea that's also very inexpensive. If your child is giving this gift to his or her teacher, place a packet of seeds in an empty pot, along with a pair of gardening gloves and a few gardening tools. I found all of those things at my local dollar store. It makes a quick and attractive gift basket and the poem is sure to melt any teacher's heart.
If you're a teacher and you want to give this gift to your students just print and assemble the seed packets. Kids will enjoy planting the seeds at home and thinking of you as they watch them grow.
Click on the picture below to download the free printable seed packets.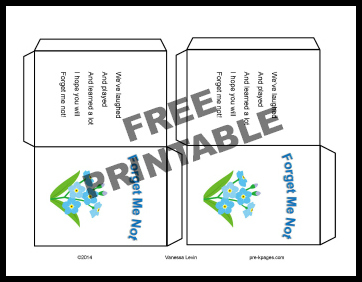 How to Assemble the Forget Me Not Seed Packets
First, print as many pages of the seed packets as you need; I have included two packets per page to save paper. Next, cut out the packets, fold along the edges, and glue.
Leave the top of the seed packets open so you can put the seeds inside. After you have placed the seeds inside secure the top flap with glue.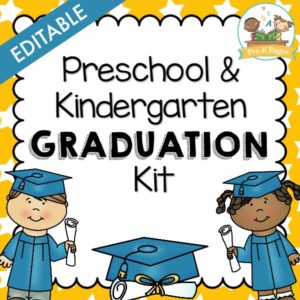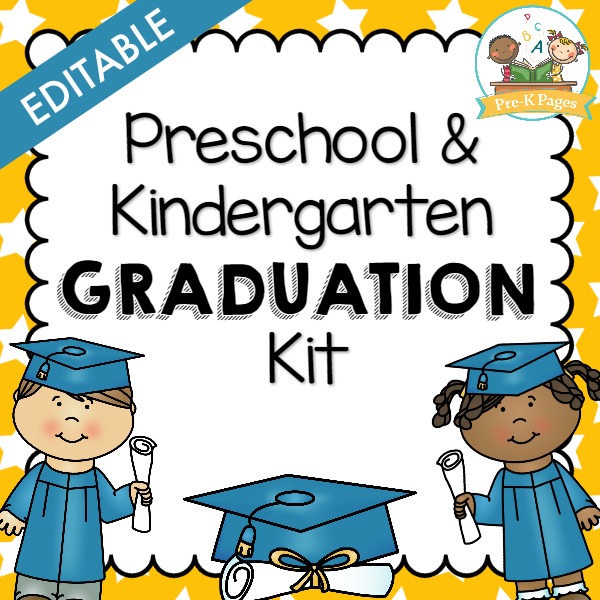 Need help planning for a preschool or kindergarten graduation? Check out my Printable Graduation Party Planning Guide for step-by-step directions and editable printables to make planning for a graduation a breeze!
More Graduation Ideas