Need Halloween sensory play ideas for your preschool classroom? You can make this easy colored spaghetti for a super fun Halloween themed sensory bin. This squishy Halloween sensory spaghetti is sure to be a big hit with your kids!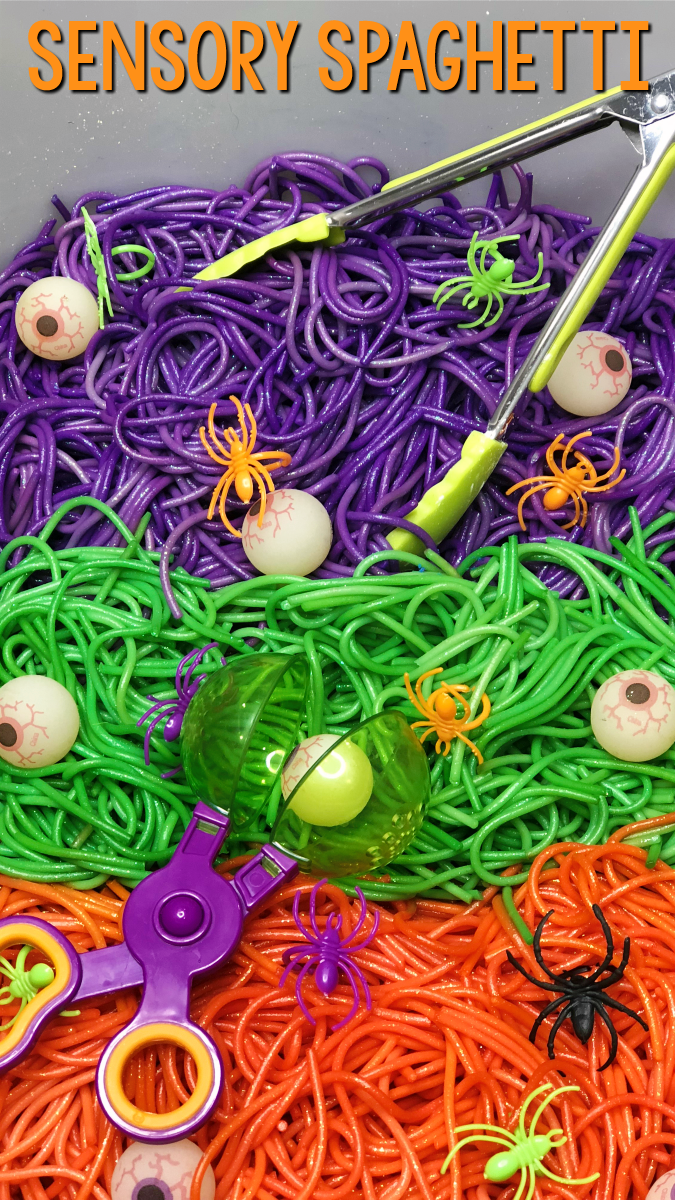 Halloween Sensory Bin with Spaghetti
Your kids will love squishing the noodles in their hands and using tongs to pick up spooky spiders and glow in the dark eyeballs in this festive Halloween sensory bin. They'll also be stimulating their senses and practicing fine motor skills at the same time.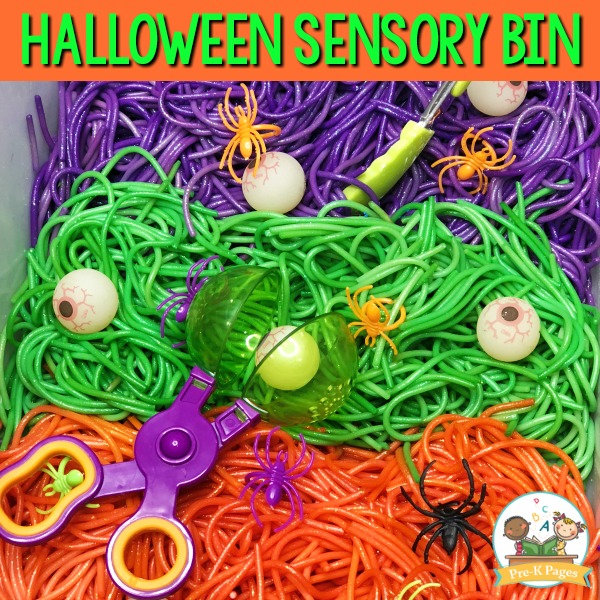 Halloween Sensory Spaghetti Supplies
It's really easy to make Halloween sensory spaghetti, as long as you have noodles and coloring, the rest of the supplies are all optional.
Glow in the Dark Eyeballs (dollar store)
Colorful Spider Rings (dollar store)
Spaghetti Noodles
Olive Oil
Large Plastic Zip Top Bags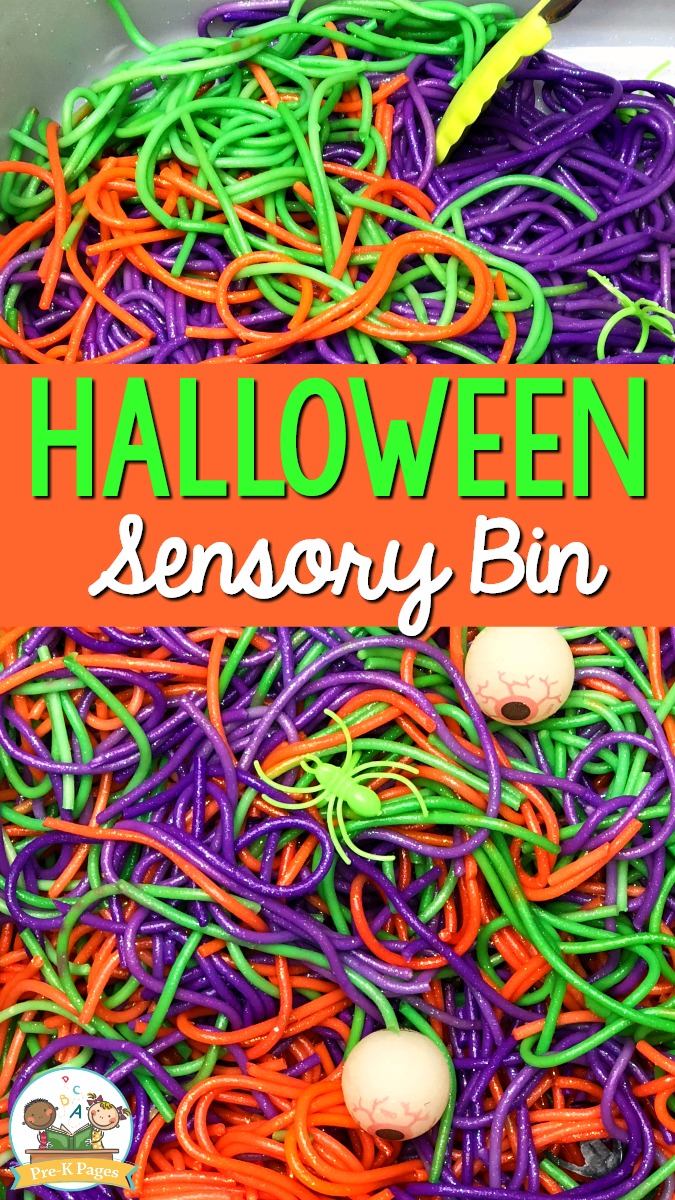 How to Make Halloween Sensory Spaghetti
To make your sensory spaghetti, start by boiling water in a pot on the stove just like you would if you making spaghetti for dinner.
When the water comes to a boil, add your spaghetti noodles to the pot.
Cook the noodles until they bend well in the pot, but don't cook them as much as you would if you were going to eat them. The noodles need to be firm to withstand handling in your sensory bin.
Coloring Sensory Spaghetti
After you have cooked the noodles, drain and pour cold water over the top.
Then, add a few splashes of olive oil to your noodles and toss to prevent them from sticking together.
Now comes the fun part! Place your pasta in a plastic zip top bag and add your liquid watercolor of choice. Seal the bag and shake until the noodles are completely coated with color.
If you're making more than one color for your sensory bin, repeat the process with another bag and color.
After your noodles are colored, place them in a pan or tray to dry.
You're probably wondering if the watercolors will stain the children's hands, am I right? The answer is no! If you allow your noodles to sit out for a bit after you add the color (I left mine out for about 45 minutes) then you don't need to worry about color transfer!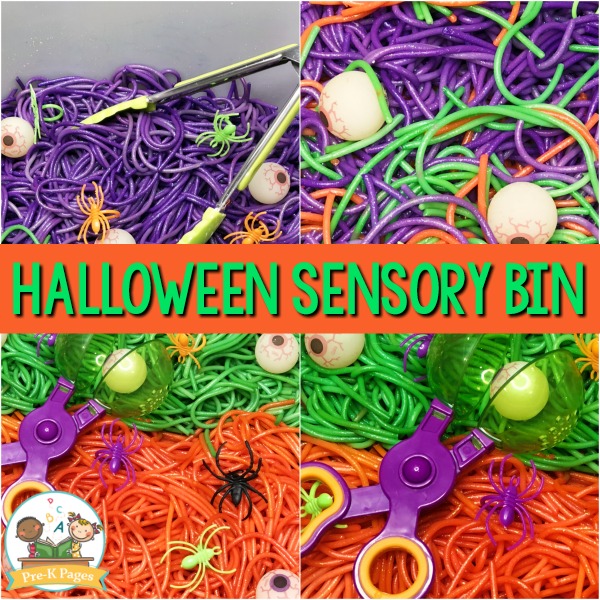 To prep your noodles for play, add them to your sensory bin along with any tools and toys you will be using. Pictured here are some glow in the dark eyeballs and colorful spider rings I found at my local dollar store.
Handy Scoopers are perfect for this activity, kids can practice their fine motor skills as they open and close the scoops to pick up eyeballs and spiders.
Want to take things up a notch in your sensory table? Turn out the lights and look in the bin to see the eyes glowing in the dark – eek!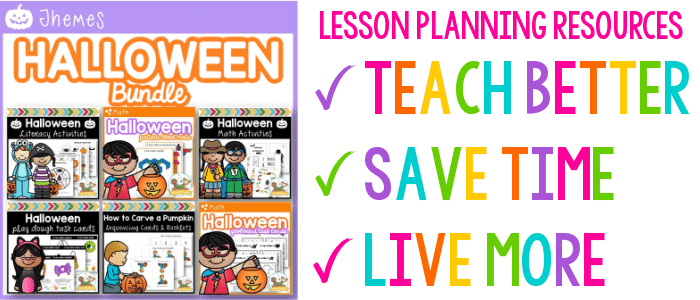 More Halloween Ideas