Your little learners will have a blast retelling the rhyme Five Little Pumpkins with this Halloween themed sensory bin! They'll be developing their fine motor and oral language skills as they retell the rhyme.
Setting up this sensory bin experience at home or in your preschool classroom is super simple and loads of fun!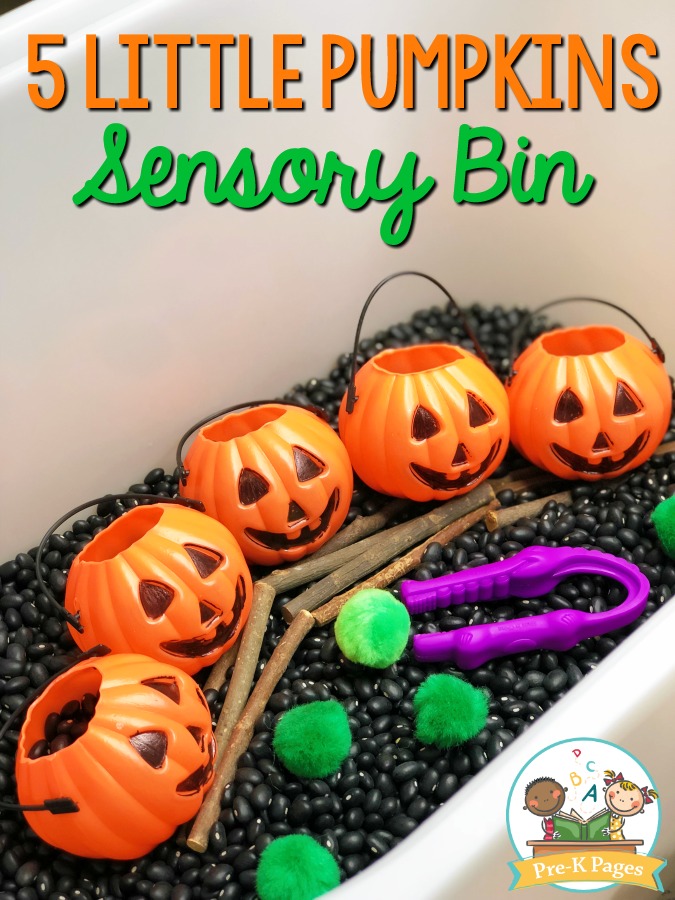 5 Little Pumpkins Sensory Bin
If sensory bins are new to you, here's more info that explains exactly what they are and how they work.
Open-ended sensory play activities provide opportunities for young children to engage in meaningful learning activities as they touch and explore the materials inside the sensory bins.
The secret to any successful sensory play experience is to not stress out over what you put inside or how the kids should use the materials inside.
When sensory play experiences are open-ended and have no pre-defined outcomes, they're much more engaging for young children.
Basically, the simpler the sensory bin, the more fun your kids will have playing and learning.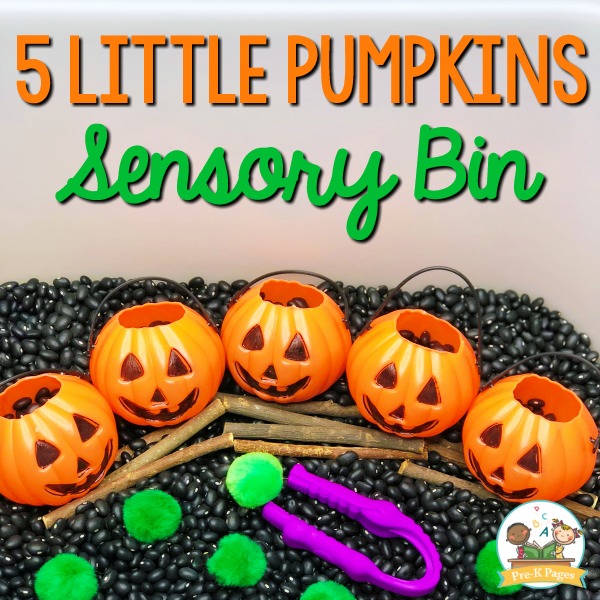 5 Little Pumpkins Sensory Bin Materials
To set up this fun and festive pumpkin sensory bin experience, start by gathering the materials.
Black Beans
Tweezers or Tongs
Mini Pumpkin Containers (Dollar Store)
Pom-Poms
Twigs (craft sticks would work too)
Hand Brooms
Five Little Pumpkins book
Almost everything on the list above is easy to source, the only thing you might have to search for are the mini plastic pumpkins. Many dollar stores will stock the mini pumpkins around Halloween.
This particular sensory bin uses black beans, but there are plenty of other options for sensory bin fillers out there – use the filler that works best for you and your students.
The hand brooms are helpful to sweep up any beans that may fall on the floor during play. Invite your kids to sweep up the beans with the hand brooms to avoid slipping.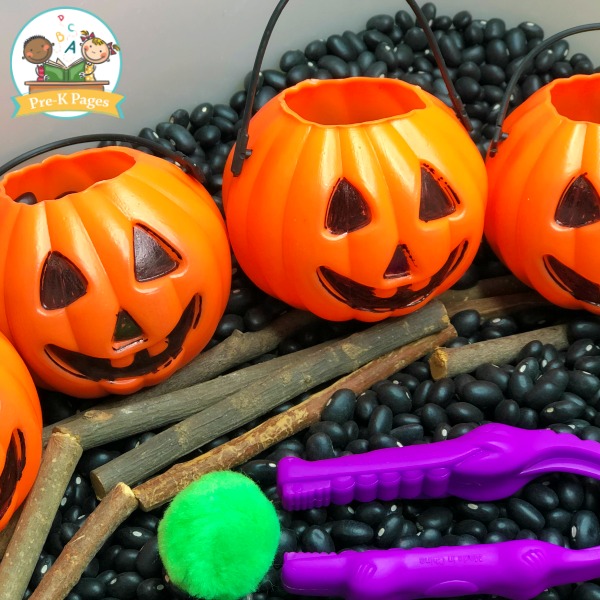 5 Little Pumpkins Sensory Bin Introduction
After reading the book Five Little Pumpkins aloud to your kids, then introduce them to the sensory bin. Demonstrate how they can retell the rhyme as they manipulate the items in the sensory bin.
Invite your kids to use the tweezers to put the pom-poms in the pumpkins for additional counting and one-to-one practice.
They'll also enjoy scooping and pouring the beans using the mini-pumpkins as scoops.
If it looks like they're "just playing," don't get discouraged! They're still getting plenty of fine motor practice as they scoop and pour the beans.
The most important thing about this, or any sensory experience, is that your children are having fun while learning through play!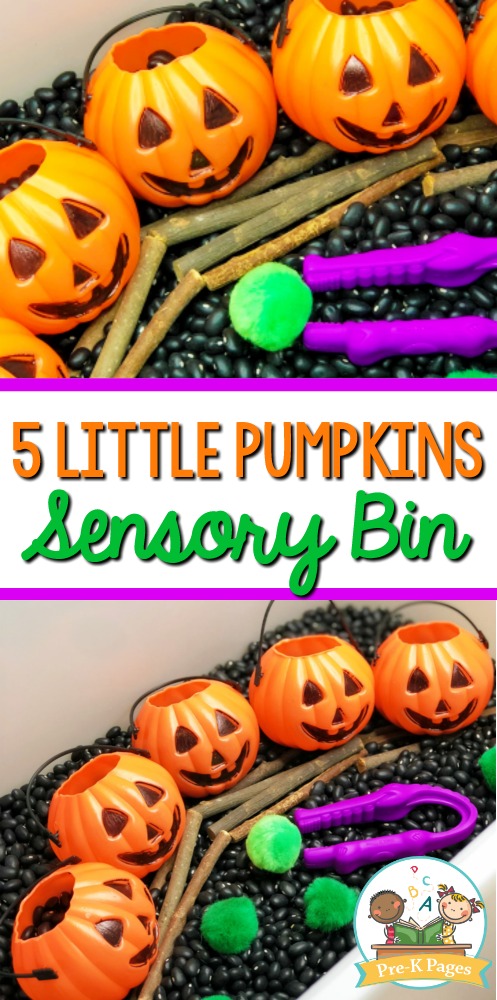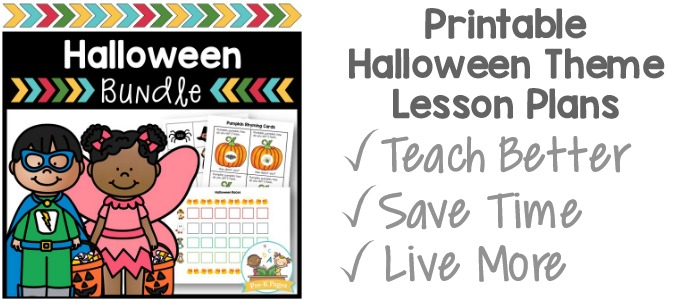 More Halloween Ideas