Songs, music, and videos can be a fun way to supplement and support the concepts you are teaching. Youtube is a great source for fun thematic songs and videos.
Here are some of my favorite Halloween preschool songs YouTube. All of these songs are very kid friendly and not scary at all.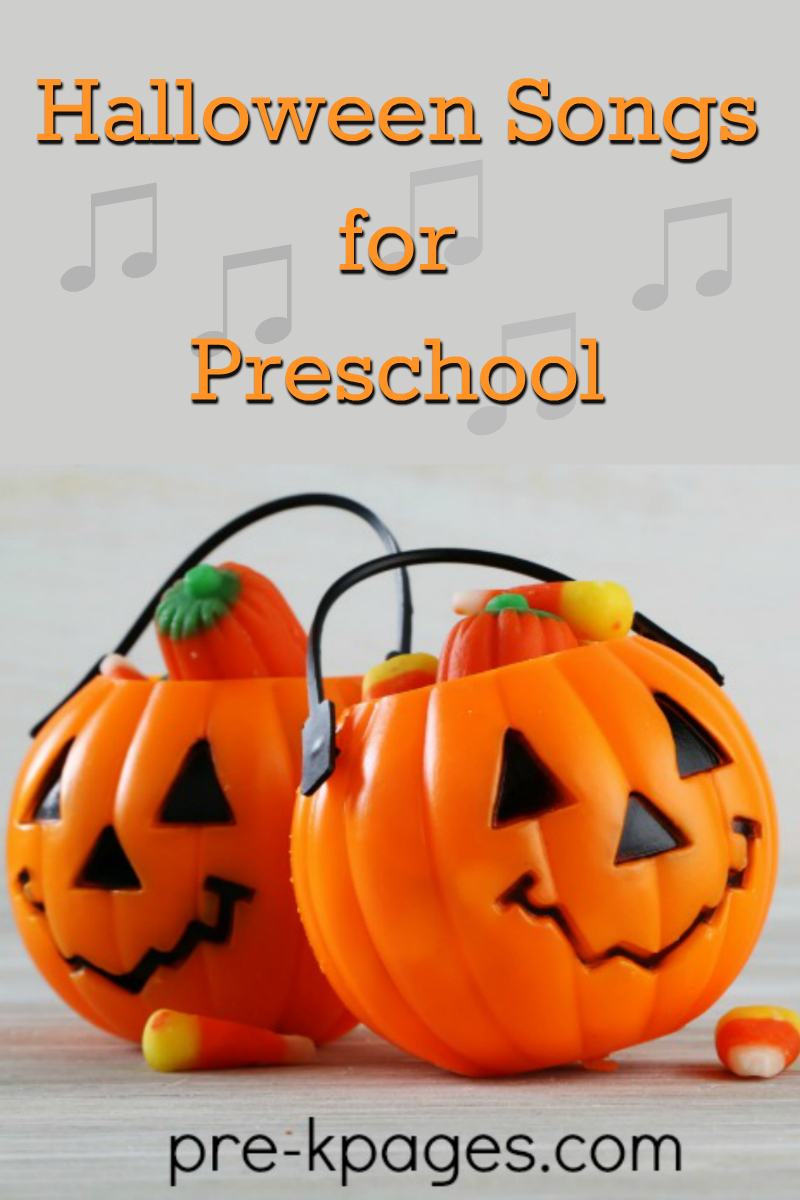 Halloween Songs for Kids
The sharks are dressed for Halloween and are out trick or treating. Then, when it gets dark, they see something and begin to swim home.
A simple counting song that also includes feelings.
A skeleton dance version of "Dem Bones."
Five Little Monsters Jumping on the Bed
Halloween version of "Five Little Monkeys."
Halloween version of "Who Took the Cookie?"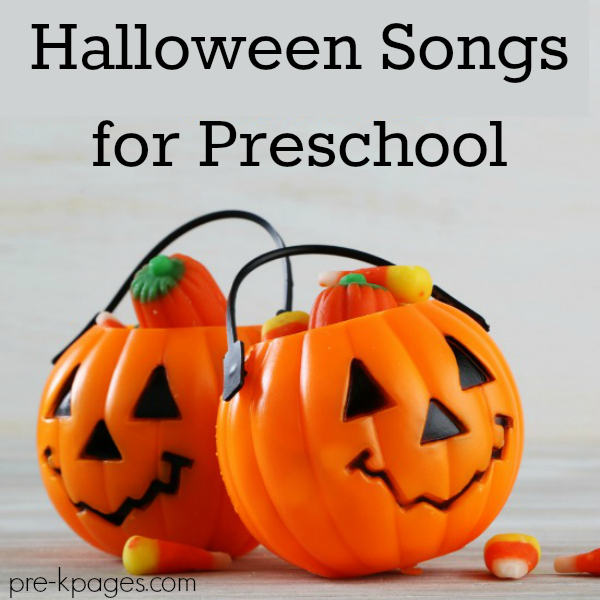 Halloween Videos for Preschool
Trick Or Treat Give Me Something Good To Eat
A song about Halloween treats that includes descriptive words (good, sweet, sour).
This Is The Way We Carve A Pumpkin
Halloween version of the song "This Is the Way" that follows the steps of making a jack-o-lantern.
Knock Knock, Trick Or Treat – Part 1
A simple song about trick-or-treating, featuring different costumes children may wear.
Knock Knock, Trick Or Treat – Part 2
Another version of the trick-or-treat song, featuring a different collection of costumed children.
Can You Make A Happy Face? Halloween Song
A fun face-making song for Halloween (using the tune to "London Bridge").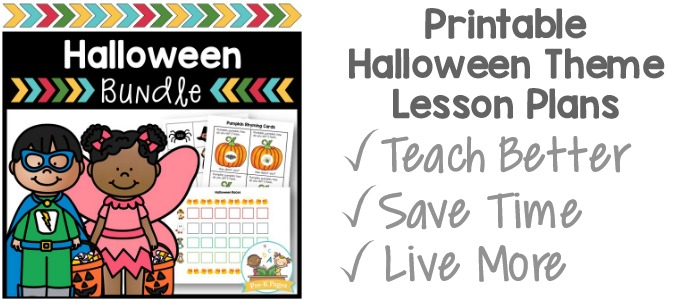 More Halloween Ideas