Have you ever tried reading a book to a large group of young children and their behavior made you feel like you were playing whack-a-mole? It seems like they just keep popping up and interrupting- especially at the beginning of the year!
As teachers and parents we all know how difficult it can be for young children to pay attention.
Getting kids to pay attention is one of the most challenging behaviors we have to face in the preschool or kindergarten classroom.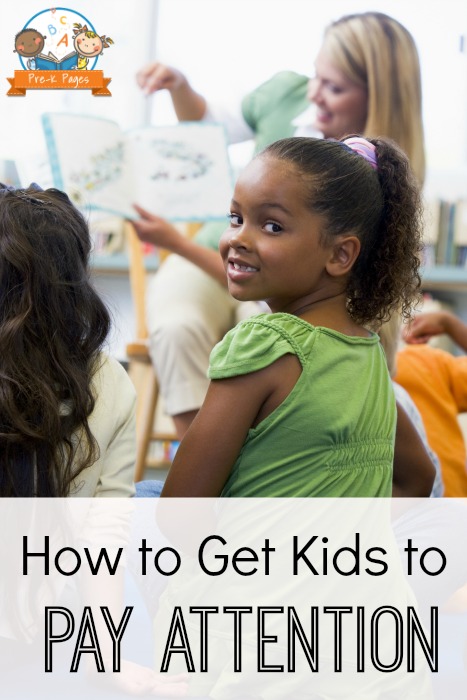 This post is part of our summer book study on challenging behaviors in the classroom If you're just joining us, all the book study details can be found here.
The book Multiple Intelligences in the Classroom by Thomas Armstrong was used as a resource for this post. If you would like to learn more about how incorporating strategies that address Multiple Intelligences can help keep kids engaged and on-task, I encourage you to read this book.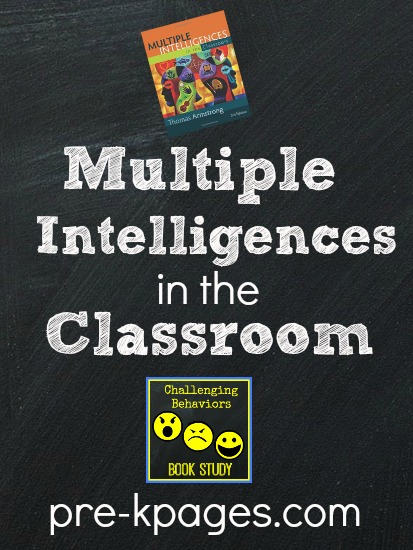 Learning Styles
Have you ever had "that kid" in your class? You know, the one who was like a square peg trying to fit into a round hole. Chances are; that kid had a different learning style, one that wasn't easily identifiable.
Learning styles- or Multiple Intelligences- are the different ways in which each person learns best. Think about yourself as a student, did you struggle with reading? Math? How do you learn best?

In his book Multiple Intelligences in the Classroom, author Thomas Armstrong lists the eight intelligences; they are:
Linguistic– Uses words effectively orally or written.
Logical-mathematical– Capacity to use numbers effectively.
Spatial– Ability to perceive the visual-spatial world accurately.
Bodily-kinesthetic– Expertise in using one's whole body to express ideas and feelings (e.g. actor, athlete, dancer).
Musical– Capacity to perceive, discriminate, transform and express musical forms.
Interpersonal– Ability to perceive and make distinctions in the moods, intentions, and feelings of others.
Intrapersonal– Self-knowledge and ability to act and adapt on the basis of that knowledge.
Naturalist– Expertise in the recognition and classification of numerous species in the environment.
If you don't think this book is about early childhood, I encourage you to take a look at the table on pages 10-11. Listed in the developmental column are the ages at which these intelligences arise. It's fascinating to note that almost all of them emerge in early childhood!
Since young children can't tell us how they learn best, it's up to us to identify their different learning styles and adapt our teaching methods to include strategies that will help them learn.
When you take the time to identify the different learning styles of the children in your classroom, you will be meeting their individual needs and they are more likely to be engaged and attentive.
Which ones best describe you? I'm linguistic, interpersonal, and intrapersonal.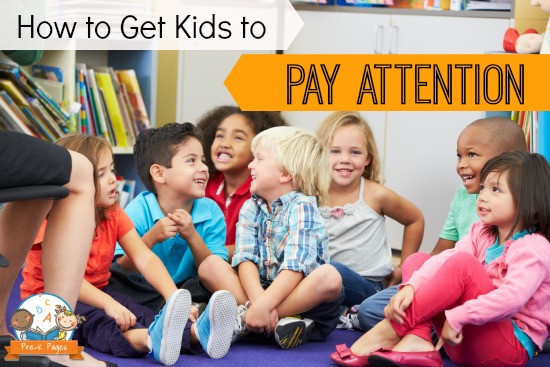 Teaching Tips for Better Behavior
If we want kids to sit still and listen to a story, but we just spent ten minutes doing calendar, it's going to be a tough sell. Many will have difficulty with remaining still for that long because their attention spans are small, just like they are.
Here is my favorite tip for smooth transitions using Multiple Intelligence strategies from the book:
Linguistic– Have a daily schedule with printed words displayed in your large group area.
Musical– Sing a catchy transition song or chant (see words below).
Bodily-kinesthetic– Wave your hands in front of you like the "wipers on the bus" as you sing the song.
Spatial– Include pictures on your daily schedule and clip a clothespin to the corresponding picture as you make the transition.
Logical-mathematical– After transitioning, count how many more segments are left in the day.
Transition Chant(traditional tune heard at sporting events- of mixed origins as relayed by Dr. Jean)
Nah, nah, nah, nah,
Nah, nah, nah, nah,
Hey, hey, hey,
(insert word) time!
If you take the different learning styles of your children into consideration, transitions will be less difficult to manage.
On page 114 of Multiple Intelligences in the Classroom, Armstrong has some fantastic transition tips for those of you who like to use classical music in the classroom.
The following are suggestions for inviting children to help create and communicate classroom rules using Multiple Intelligences:
Linguistic– Write or print the rules and post them in the classroom.
Logical-mathematical– Number each rule.
Spatial– Use symbols to represent each rule, such as a picture of a shoe to represent walking.
Bodily-kinesthetic– Give each rule a specific gesture, such as finger to lips, two fingers to represent walking, etc.
Musical– Set the rules to a tune or a chant and sing them with your class.
Once you have incorporated Multiple Intelligences into your classroom rules, you will have greater success gaining the children's attention and establishing a cooperative classroom environment.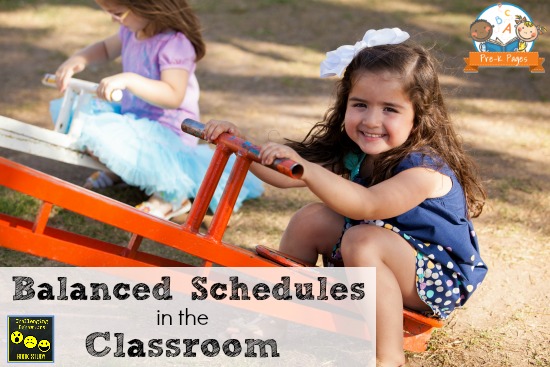 Reasons Some Kids May Not Pay Attention
The classroom schedule may not be well balanced.
For many young children, your classroom will be their first experience in a large group setting. This can be overwhelming and over-stimulating for some, but the novelty will begin to diminish gradually over time.
Some children may not be native English speakers. Second language learners will need more time and patience as they begin to absorb their new language. It's not that they won't pay attention; it's that they don't understand what is being said.
Some children may be used to one-on-one attention received at home. They are the center of the universe in their own home but are just one of many in the classroom. It may take time for these children to get used to being in a large group setting.
Just because a child is physically four or five years of age does not mean that is the level at which they are functioning. Children with special needs and developmental delays must be given more time and patience as they develop the ability to focus and pay attention.
Activities in the classroom need to be varied. If the daily schedule is not balanced with movement and listening activities, young children will have more difficulty paying attention.
The good news is that gradually, their attention spans will increase and they will be able to focus for longer periods of time. All children, regardless of their native language or delays will benefit from engaging songs and fingerplays that incorporate movement.
What to Do if Kids Aren't Paying Attention
Avoid raising your voice.
Avoid making threats ("If you don't pay attention you will have to go to time out!").
Avoid command statements ("Pay attention!").
Use positive phrases with a calm tone. For example "we're going to read a fun story now about a boy who buys some magic seeds! The children who are ready to listen to the story are looking at the book."
Sing a fun song or fingerplay.
Invite children to select their favorite song or fingerplay.
Take each child's strengths into consideration. If a child is not paying attention and you know that child responds best to bodily-kinesthetic activities, use a quick movement activity to capture his or her attention. For example, "If you can hear me clap your hands."
Graduate Credit
Don't forget, you can earn graduate credit from Concordia University for your participation in the book study, learn more and sign-up
HERE
. If you have any questions about earning graduate credit from Concordia University please
read the Frequently Asked Questions
. You can sign-up at any time.
Happy reading and stay tuned for our next topic which will be hosted by Kathy Griffin of Kathy Griffin's Teaching Strategies on Wednesday, July 9.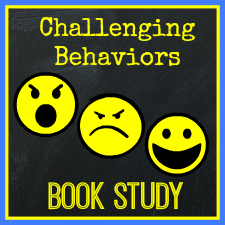 More Preschool Behavior Resources