Do your kids love all things that creep and crawl? Then studying insects is a great way to capture their interest!
Learning about insects is a perfect springtime theme for preschoolers. This insect alphabet matching activity will allow your children to look closely at the characteristics of insects and help your preschoolers learn uppercase and lowercase letters.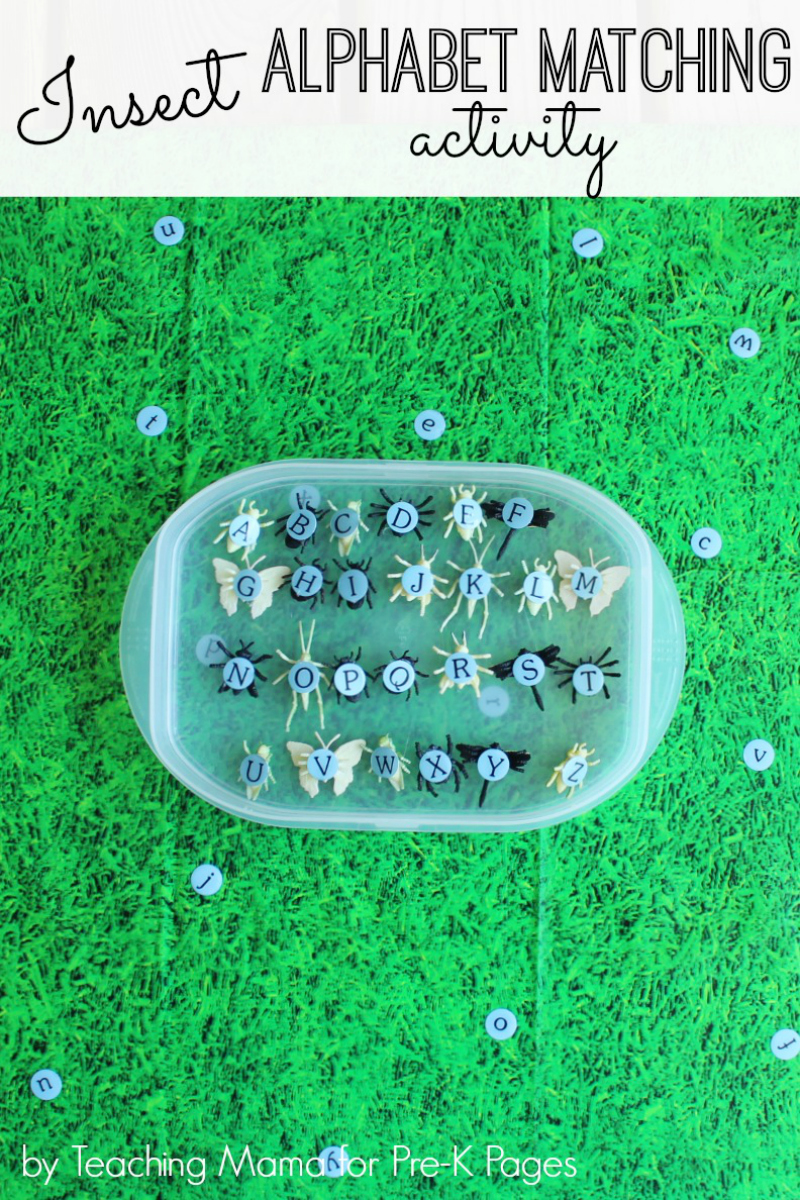 Letter Recognition
When children are doing this activity, they are practicing letter recognition and matching uppercase to lowercase letters. Since the alphabet letters are not in order, it makes this activity a bit more challenging.
Matching uppercase to lowercase letters can be a challenge for young children. Some lowercase letters look similar (like b, d, p, and q). This insect alphabet matching activity makes practicing matching the letters fun! And we all know kids love fun activities!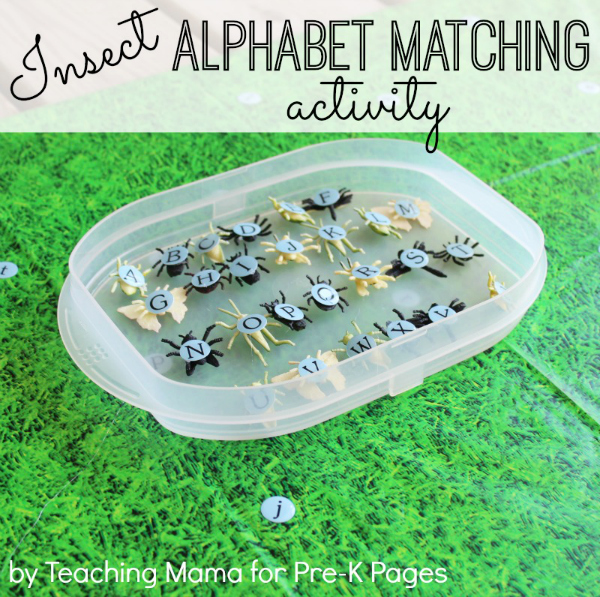 Set Up
Here are the materials you need for this activity:
Start by cutting the grass tablecloth to fit around the whiteboard. Wrap the extra part of the tablecloth behind the board and glue or staple it down.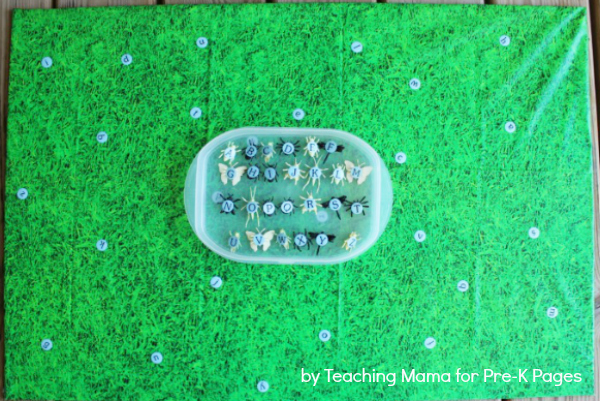 Next, glue uppercase alphabet stickers to the back of 26 insects. (I used a hot glue gun for this.) Then place the lowercase alphabet stickers around the grass board.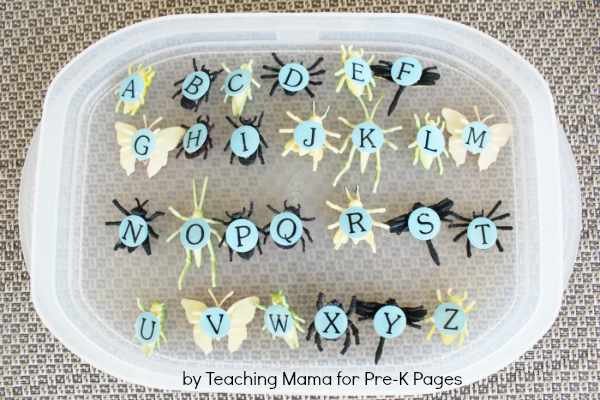 Time to Play
Invite the children to match the letters to each other. My children picked up an uppercase letter insect and searched the board for the lowercase letter. Once they found it, they placed the insect on top of it.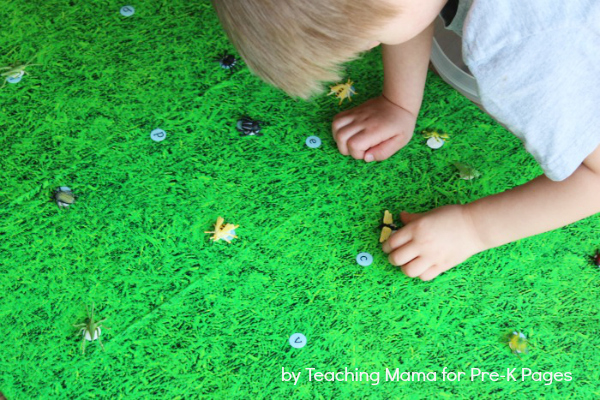 They thoroughly enjoyed this alphabet activity! This was a good challenge for my three-year-old and fun practice for my five-year-old.
Here are some alternate ways to do this activity:
use only uppercase letters
use only lowercase letters
place letters in alphabetical order
use only a portion of the alphabet
Choose what will be challenging (but not too difficult) for your children. Keep it fun.
My kids had fun doing this activity and I hope you'll try it out with your preschoolers!
BIO: Angela is the writer of Teaching Mama, where she shares hands-on learning activities for babies, toddlers, and preschoolers. She is a former teacher, turned stay-at-home-mom to 3 wonderful boys. She is also the author of The Preschool Journey, a great resource for preparing your child for Kindergarten. You can connect with her on Facebook,Pinterest, or Instagram.
More Insect Ideas