Learning about insects is a fun way to celebrate the spring season!
This activity involves classifying insects and animals using hands-on materials to accompany one of my favorite children's books.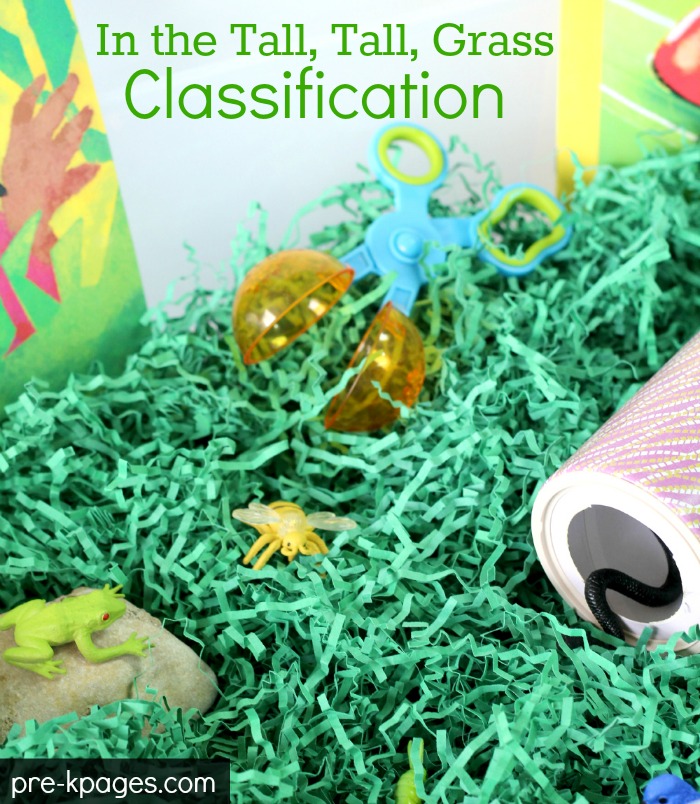 In the Tall, Tall Grass
In the Tall, Tall Grass by Denise Fleming is always a favorite with preschoolers. The simple rhyming text and onomatopoeia are perfect for creating an interactive read-aloud experience that invites kids to move like the insects and animals in the story.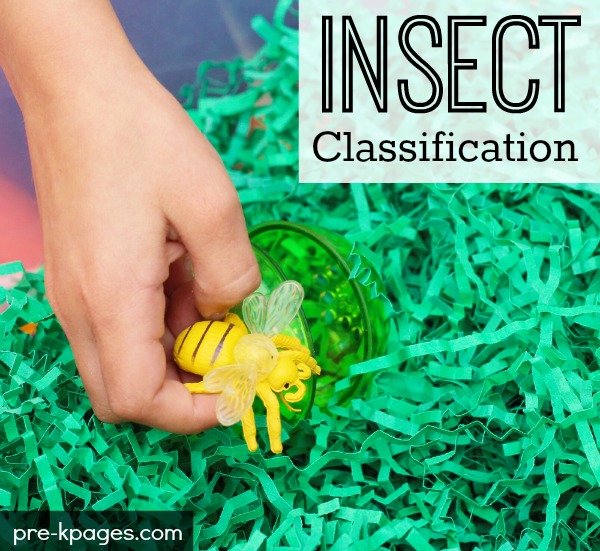 Insect Sensory Bin Preparation
I prepared this sensory bin in advance, then invited the children to explore it after we read the story together. I asked the children what noises the animals and insects made in the story and also how their animals were moving. For example, "I see you have the snake. Where is your snake going?" My intention was to get the children to use prepositions to describe where their animals were or where they were going.
Materials
Shredded green paper
Plastic tub
Rock
Empty tissue cylinder for the "log"
The kids loved digging in the grass to find the different creatures! They also enjoyed making noises from the story and moving their animals. The bunny hopped around the rock, the snake slithered through the log, and the frog jumped over the log.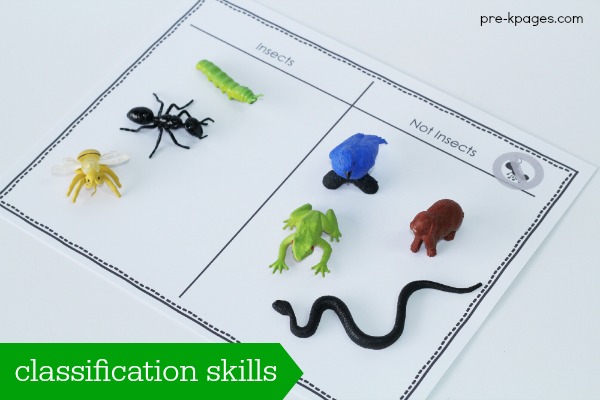 Insect Classification For Kids
Some of the creatures featured in the book are insects and others are not. These differences are a great opportunity to explore classification skills with your kids.
After you have discussed insects and their features, invite the children to use this simple t-chart to place them on the sheet and classify the creatures as insects or not insects. Ask the children why they chose to classify each creature the way they did.
You could also invite older children to draw their findings on the sheet if they are interested in doing so.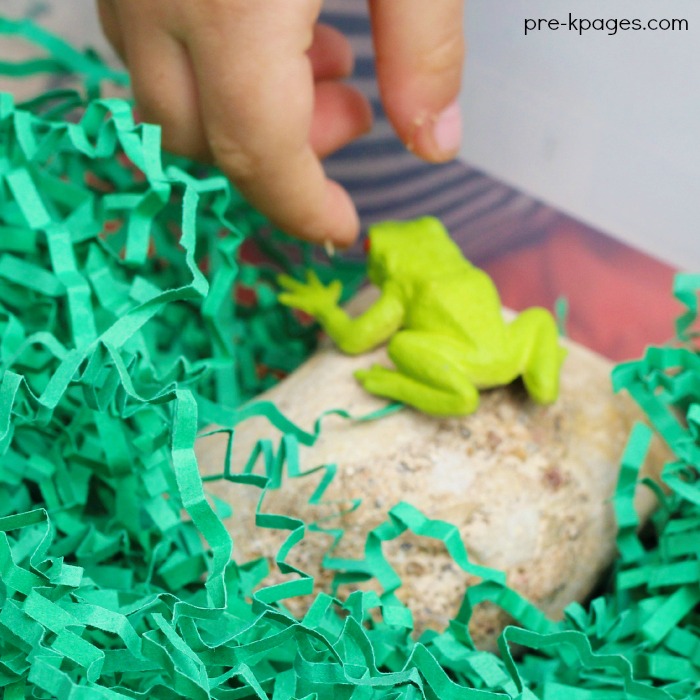 Non Fiction
Before and after reading In the Tall, Tall Grass you can read non-fiction books about insects. See the book list below for my favorite non-fiction books about insects.

More Insect Ideas
Insect Science: Ant Life Cycle Craft – This preschool science activity involves creating an ant life cycle craft and would be a wonderful addition to any insect themed learning experience at home or in the classroom!
Insect Alphabet Matching Game – Learning about insects is a perfect springtime theme for preschoolers. This insect alphabet matching activity will allow your children to look closely at the characteristics of insects and help your preschoolers learn uppercase and lowercase letters.
Insect Counting Cards –  This simple insect counting activity that your preschoolers will love.Both games provided will support number recognition, counting skills, and sequencing.