Mother's Day is around the corner and you're probably looking for books to share with the kids and a little something special that they can make and take home for as a mother's day gift. The accompanying Mother's Day activity can be used at times other than Mothers Day as an extension for the book or as a literacy activity to make a class book.
Here's a classic book that can be used to talk about moms and build literacy skills at the same time.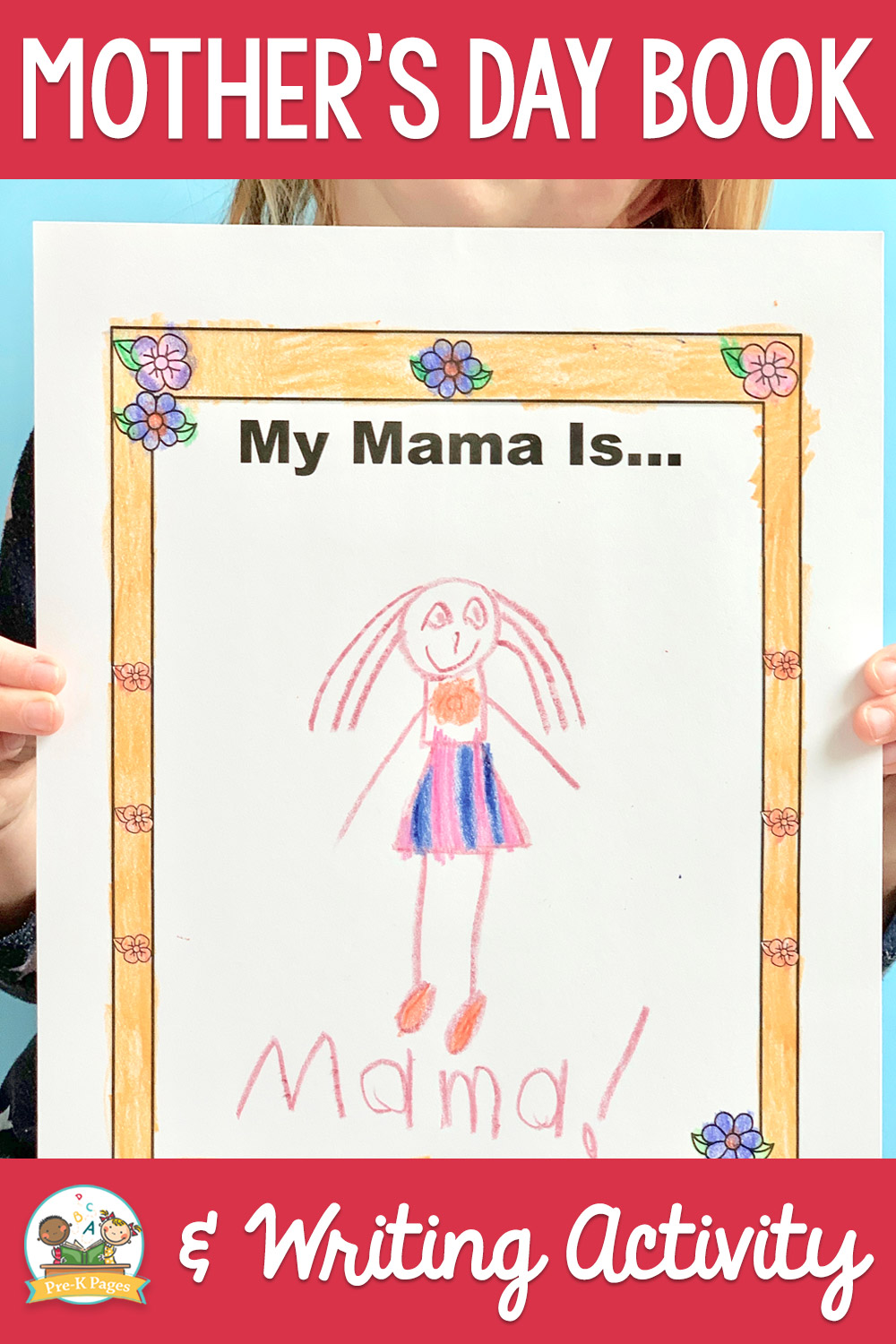 Mother's Day Book and Literacy Activity
The skills covered in this Mother's Day activity include:
Literacy
listening responsively to a book
recognizing rhyming words
using pictures, letters, or words to write
Materials Needed
Is Your Mama a Llama? by Deborah Guarino
"My Mama is…" printable (one per child)
drawing and writing utensils (crayons, markers, and pencils)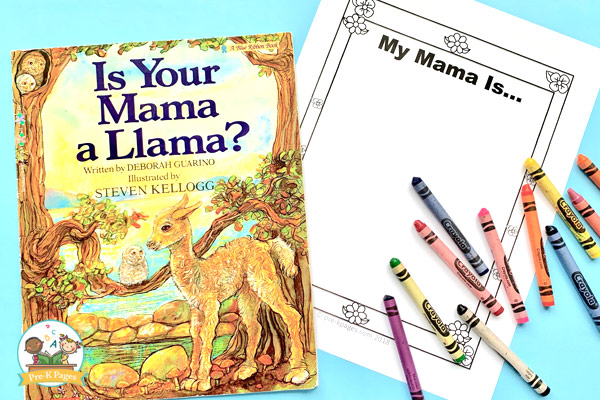 The Book: Is Your Mama a Llama?
Gather the kids together and show them the front of the book, Is Your Mama a Llama. Invite them to describe llamas. Words may include "furry," "long legs," and "tall neck." You may choose to write the list down on chart paper to model writing in front of the kids.
Read the story to the children. Pause before revealing each animal in the story to allow the kids to solve the rhyme clue.
After reading the story, ask the students to orally generate more rhyming words that pair with animals. Here is a list of animals to try.
dog (bog, frog, log) bear (care, fair, chair)
cat (hat, sat, flat) seal (meal, deal, peel)
fish (dish, Trish, squish) skunk (bunk, trunk, junk)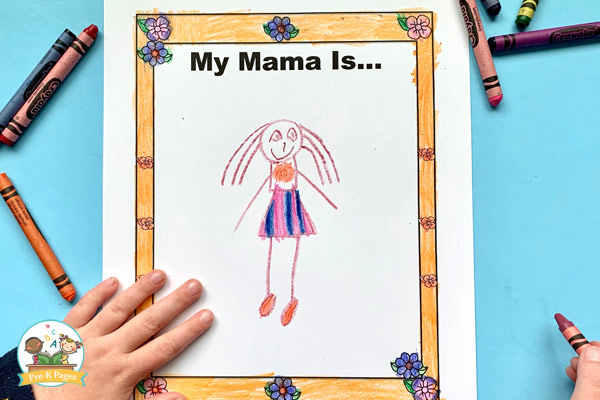 My Mama Is… Activity
Setting Up the Activity
You will need to print one of the free printables for each child. Download: "My Mama Is" Printable
Set out a variety of writing utensils such as crayons, markers, and pencils.
This activity can be done during as a whole group activity or with small groups.
Starting the Activity
Ask the kids to brainstorm words that describe what makes their "mamas" special. Invite the children to draw a picture of their moms in the frame. (A frame without the word "mama" is included in the printable.)
Encourage the children to write any words that they brainstormed on their picture. Emerging writers can generate text using invented spelling.
The kids may also color the border around their pictures.
The pictures are now ready to deliver to their mothers.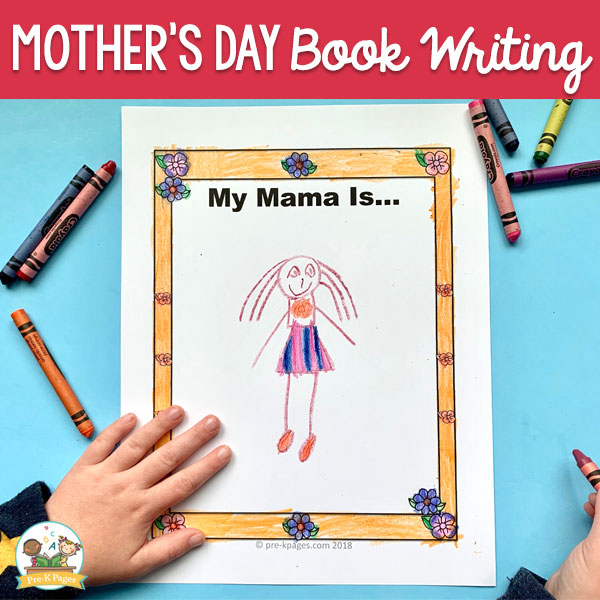 Variations and Modifications
-Pre-writers can dictate words to an adult to write on their printable sheet.
-Some children may prefer to look at a photograph of their moms as they work.
-The printable includes a frame without the word "Mama" so you can modify it as needed to meet the needs of preschoolers in your classroom.
More Mother's Day Activity Ideas
Visit our Mother's Day Gifts – Mother's Day is a wonderful time to show some extra love for your mom. Here are a few gift ideas that kids can make for their mothers.
VIP Tea: A Mother's Day Alternative. – Printable resources to make planning for a Mother's Day event in your classroom easier. This packet can also be used in classrooms with children who are not being raised by a mom. Include all your kids and their caregivers, male or female, with this alternative to a traditional Mother's Day tea party.
BIO: Jodie is the creator of Growing Book by Book. She believes that we can meet the needs of all our growing readers. She guides you through developmentally appropriate book lists, reading and writing activities, and literacy-building tips for young children. Check out her Exploring with Preschoolers resources! You can connect with her on Facebook and Instagram.
More Activities for Spring