Combine play dough with ocean creatures to give your little ones a fun surprise! You can even add an alphabet twist for children who are ready.  This play dough game is a hands-on activity that is an awesome way to get children excited to learn about the ocean, and I found that my own children wanted to do it over and over again.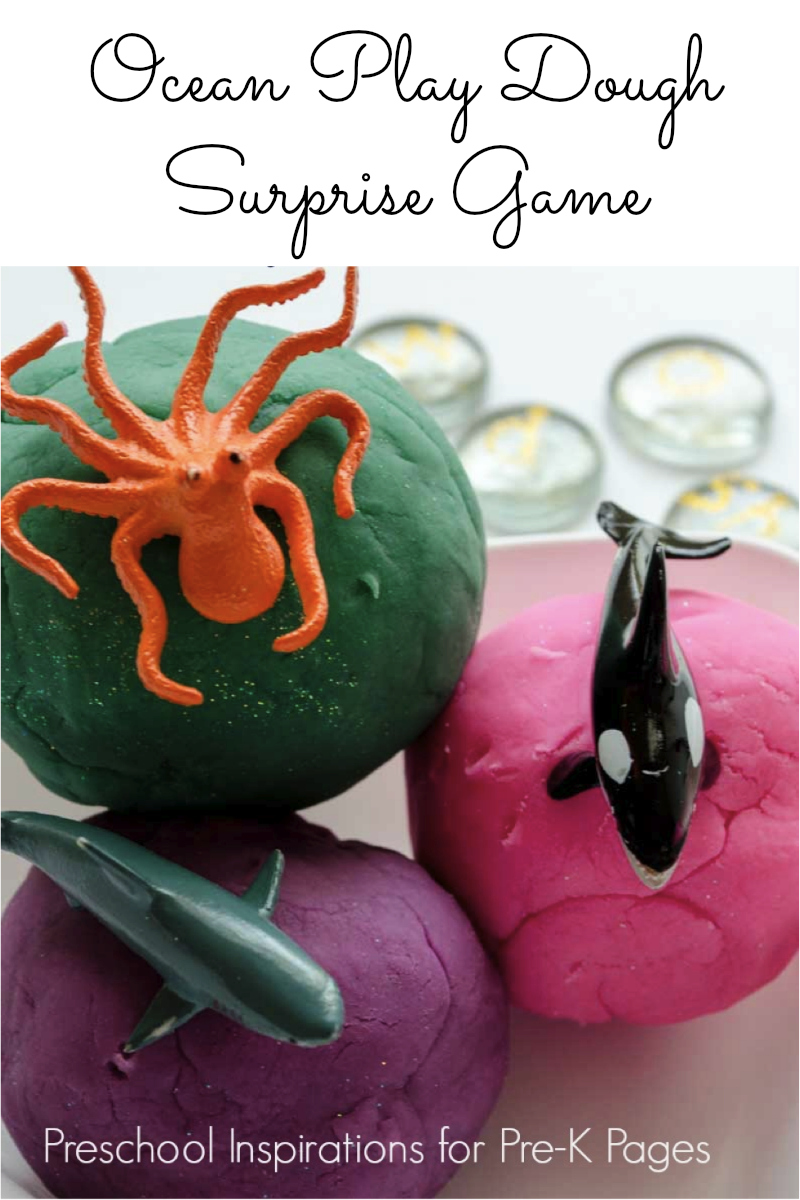 Ocean Play Dough Surprise Game
Play dough has to be one of the most exciting and enticing activities ever, so I love to use it. Children who love to touch and feel constantly get great benefits from play dough, and I think it's just therapeutic for everyone involved. This particular activity will help get those little fingers moving to strengthen those important hand muscles.
If you decide your children would benefit from using alphabet beads, your little ones will also enjoy practicing beginning letter sounds of the sea creatures. I found that even the children who are not typically interested in letter sounds engaged with the letter beads and were super excited to find a match.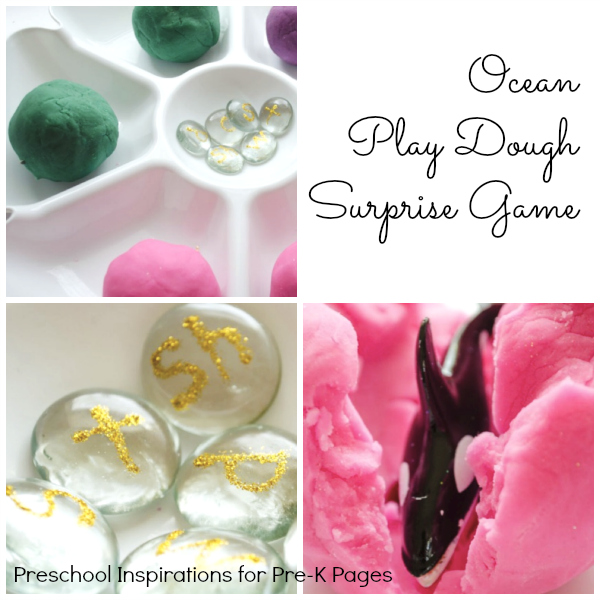 Setting up the Activity
To set up this activity, I rolled sea creatures inside some play dough. Then I added letter beads to the middle of the tray with the matching letter sounds that each animal name began with.
I made the letter beads out of giant glass beads from the dollar store. With glitter glue I wrote the letters and let them dry overnight. You could easily substitute any other type of letter bead or manipulative. We have some wooden ones and plastic ones that would have worked as well.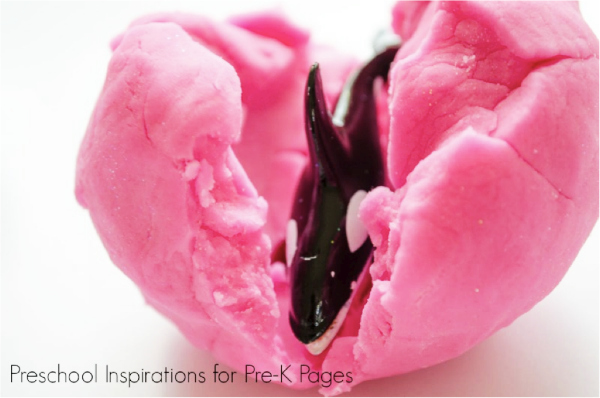 Now for the surprise!
In a small group or one-on-one, invite children to choose a play dough ball. They can break open the ball and discover what is inside.
I heard lots of "oooohs" and "ahhhhs" at this point. Name the animal (or listen as the child names it.) Then help the child roll the ball back up and place the sea creature on it. Invite the child to pick out the matching letter bead and put on the play dough ball. One of my students, who typically finds letter sounds to be a struggle, quickly mastered this activity and said, "This is so fun! I want to do it again!" Talk about winning a teacher's heart!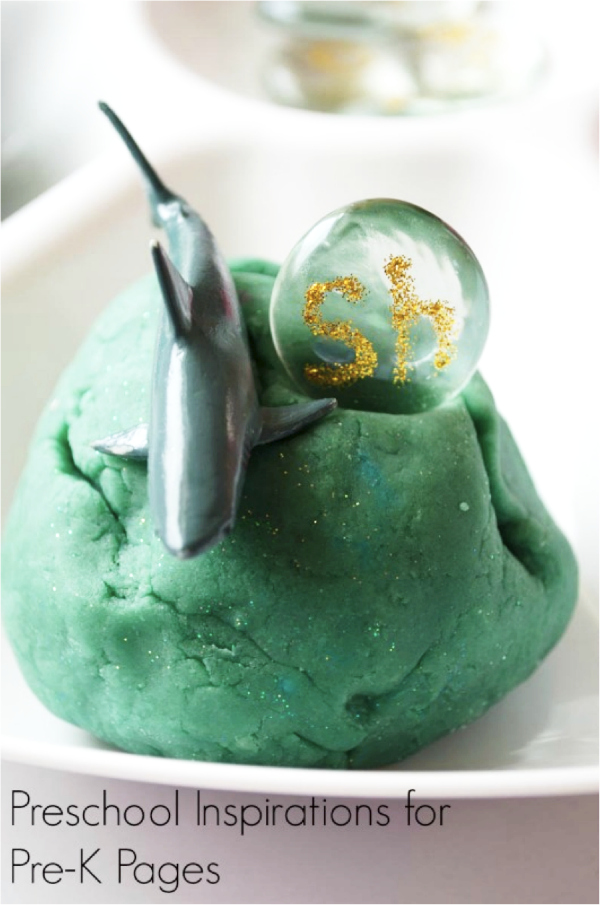 I hope you and your class enjoy this fun and surprising sensory and literacy activity as much as we did!
BIO: Katie writes at Preschool Inspirations and has been teaching and administrating preschool and early childhood programs for a total of 14 years. She has enjoyed working in centers as well as her own private preschool where her own two children attend. She is passionate about hands-on activities and learning through play, and she also has a strong background in the infant and toddler years. You can connect with Katie through Facebook or Pinterest.
More Ocean Ideas