Fine motor play is essential in the early childhood classroom. Toddlers and preschoolers should be provided engaging ways to play while simultaneously strengthening their fine motor skills. Our ocean theme sensory and fine motor invitation to play is the perfect way to motivate children to work their hand muscles as they explore!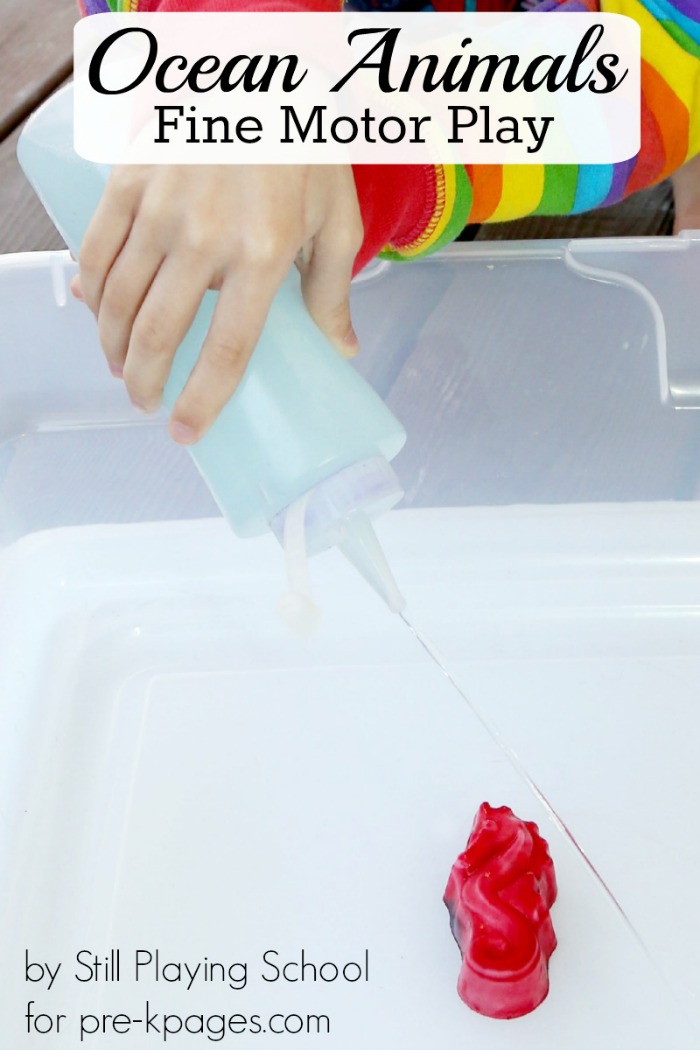 Disclosure: Amazon links are included below.
This activity is inspired by Fun at Home with Kids' Magic Foaming Treasure Stars. We added bonus fine motor practice by asking our kids to use our squeeze bottles!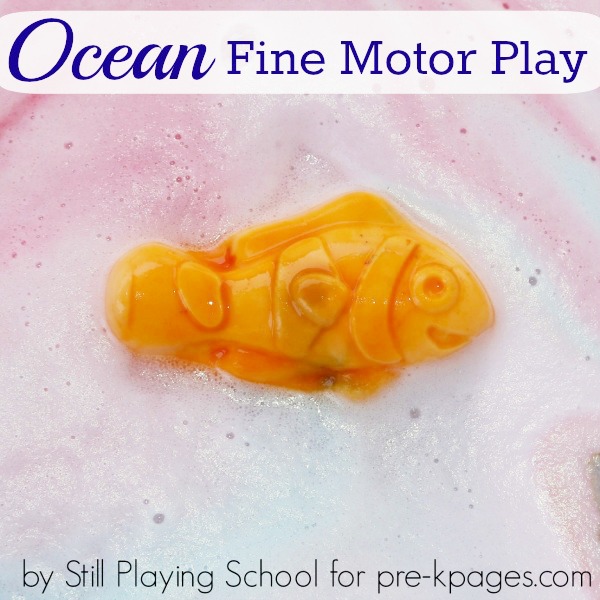 Set Up
You will need:
You can find the directions for making the mixture that goes into the molds over at Fun at Home for Kids.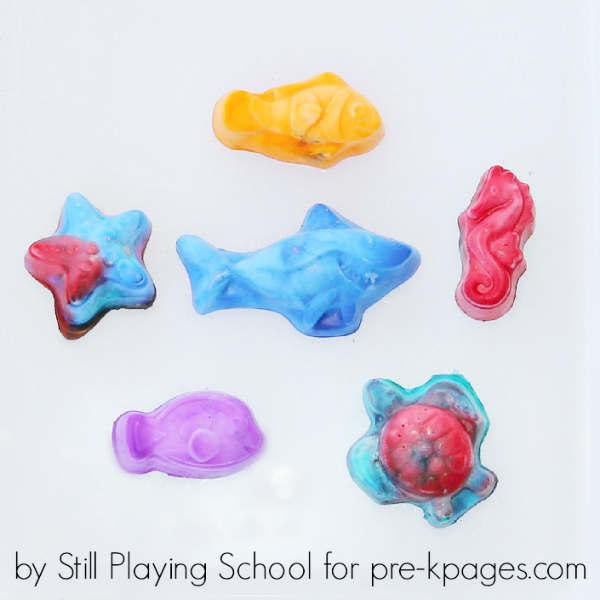 You'll have to play a bit quickly since the frozen dough in the molds will begin to soften.
We took the activity outside but you could play indoors on a protected table, in a sink, or water table.
The end result of colorful foam is so beautiful! Kids can't help but reach their hands in to explore so you might want to add spoons and bowls for further exploration!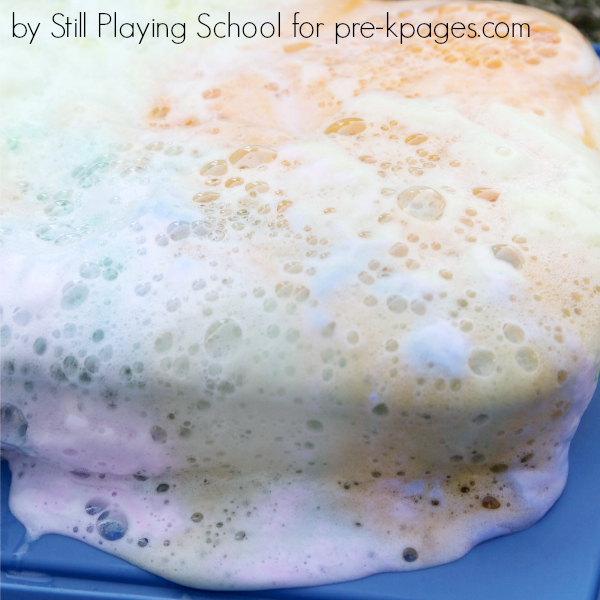 Fine motor skills are required any time children are using their hands and wrists. In this activity children are using fine motor skills when they:
Help mix up the baking soda mixture used in the molds.
Shake up the bottles of vinegar and dish soap.
Squeeze the bottles to create the fun foaming action.
Reach into the foam to grasp and manipulate the ocean creatures.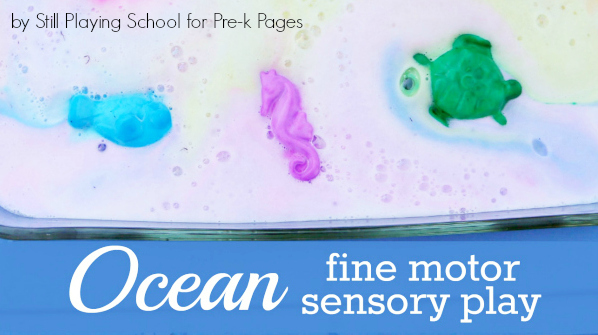 BIO: Devany LeDrew is a former kindergarten teacher who writes at Still Playing School where she shares play based learning activities. She specializes in fine motor activities and has co-authored the book 99 Fine Motor Ideas! Follow Still Playing School on Facebook, Pinterest, and Twitter!
More Ocean Ideas