Not all kids may like to eat lettuce, but they will love this fun science experiment! Here's how you can use scraps from your kitchen to easily and quickly re-grow lettuce in your classroom. Your kids will be full of questions as they observe the changes taking place in this captivating science experiment!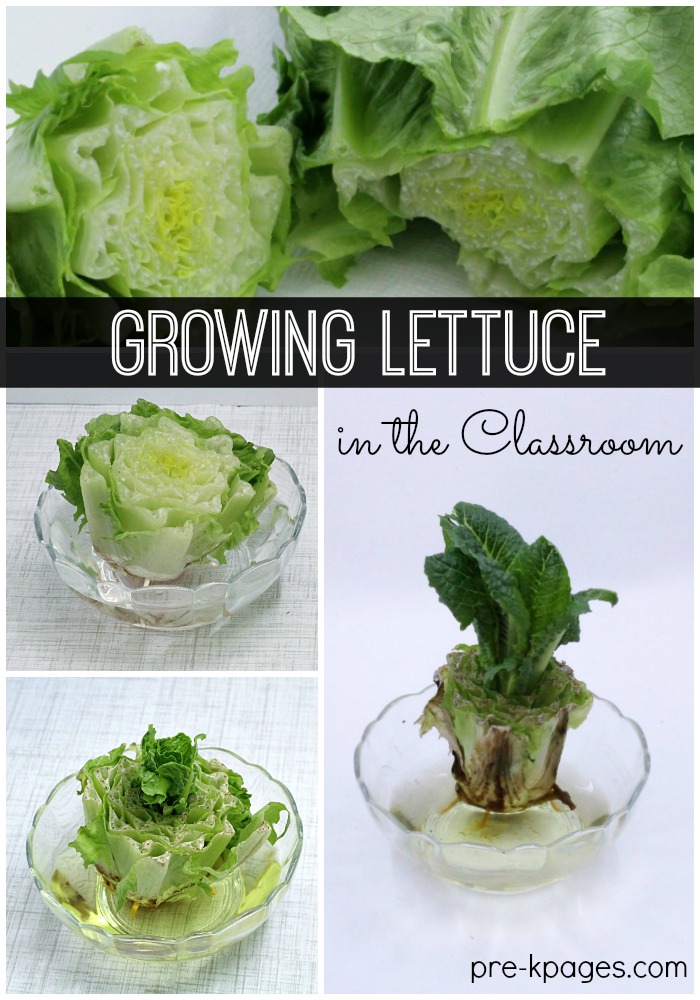 Growing Lettuce in Preschool
When it comes to science and little kids, it's all about inquiry, observation, and exploration. Growing things, like lettuce, in your
science center
will lead to lots of natural opportunities for observing, questioning, and exploring.
Supplies for Regrowing Lettuce
Here are the supplies you will need to re-grow your lettuce scraps.
Romaine lettuce
Toothpicks
Shallow bowl or container
Knife
Water
Sunlight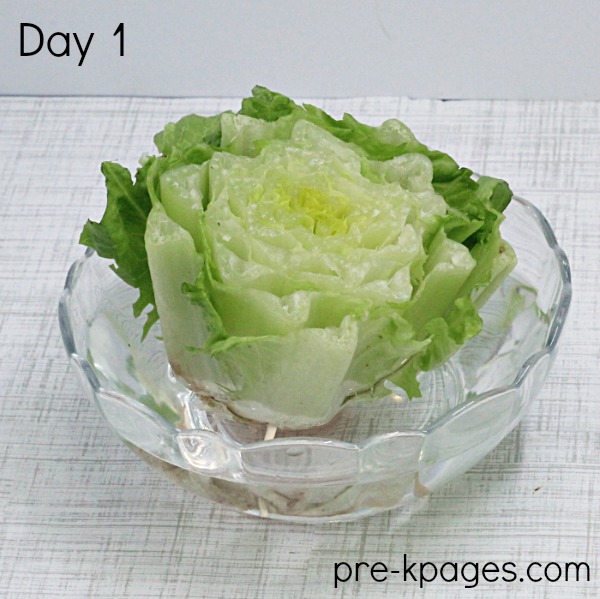 How to Grow Lettuce Indoors
You won't believe how easy it is to get started re-growing lettuce! First, start by using your knife to chop off the bottom three inches, or core, of the lettuce.
Then, put some water in your bowl. There should be just enough water in the bowl to cover the bottom third of your lettuce core when it is placed inside. I used a glass bowl to capture clear photographs, but you can use whatever type of container best meets your needs.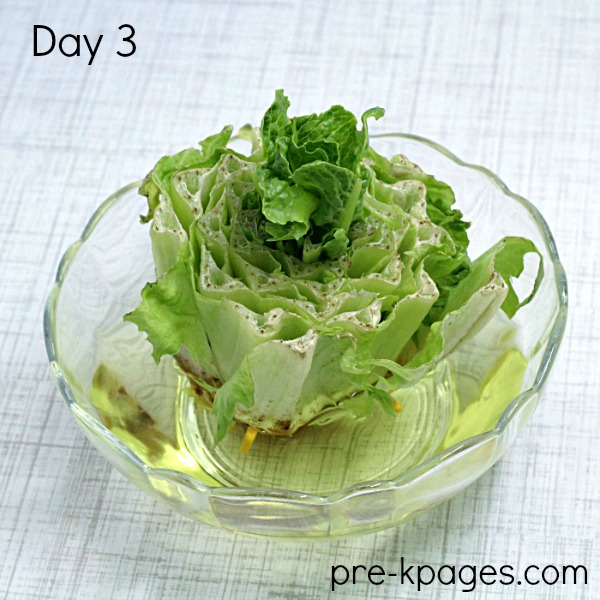 Next, break up a few toothpicks and stick the toothpick halves into the bottom of the lettuce core. These little toothpick "legs" will help keep the lettuce core upright in the bowl and allow water to circulate under the bottom. Place the lettuce in a location where it will get some sunlight. I grew my lettuce in a location that received some indirect sunlight, but not a lot, and as you can see it was plenty.
After just a few days your kids will start to notice the lettuce beginning to grow! Provide paper, clipboards, and pencils to encourage kids to record their observations about the changes they notice taking place. Ask them to tell you about the changes they see.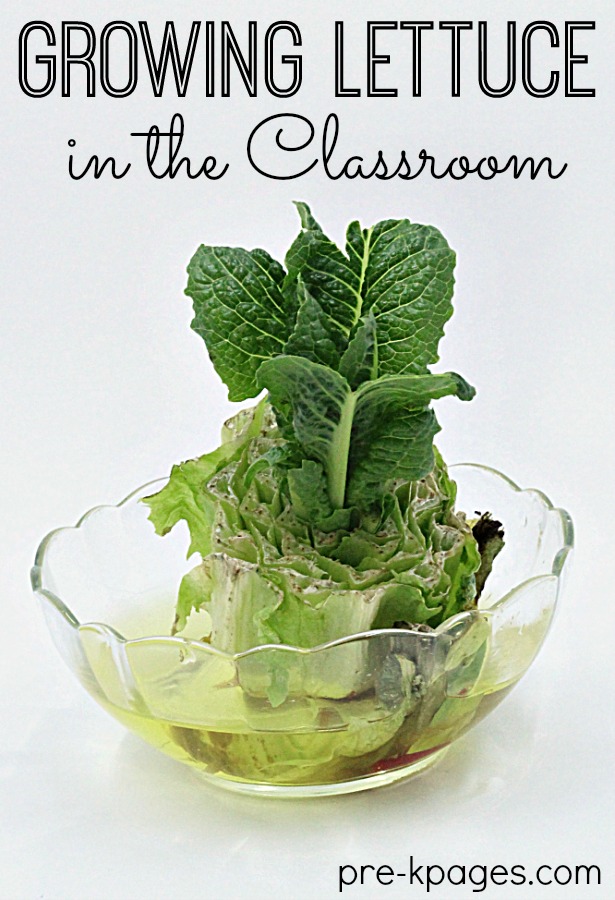 After just six days the lettuce pictured here was really beginning to grow like crazy! Provide some measuring tapes in your science center so your kids can measure the growth of the lettuce each day.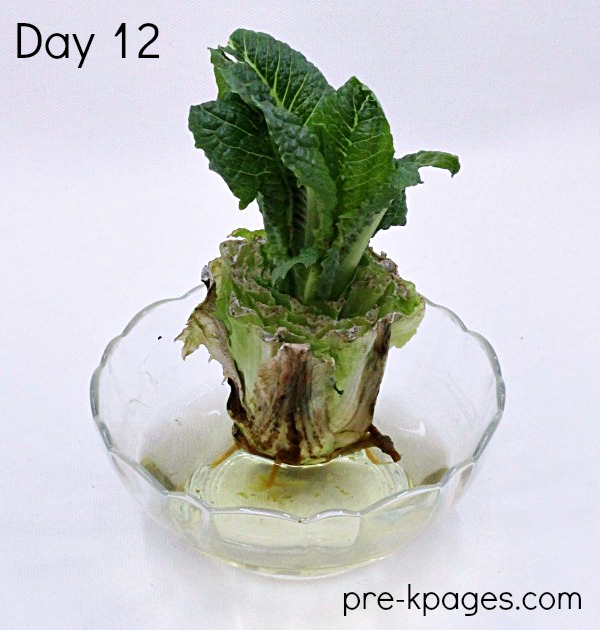 After twelve days the lettuce started turning a deep green color and had started to sprout some roots. These are indications that your lettuce is ready to be replanted in dirt- and more opportunities for learning!
More Science Ideas