Making ice cream in a bag is the perfect recipe for preschoolers! There is fine and gross motor work involved plus you get a yummy treat! Try this as a team building activity or a fun special science experiment for kids.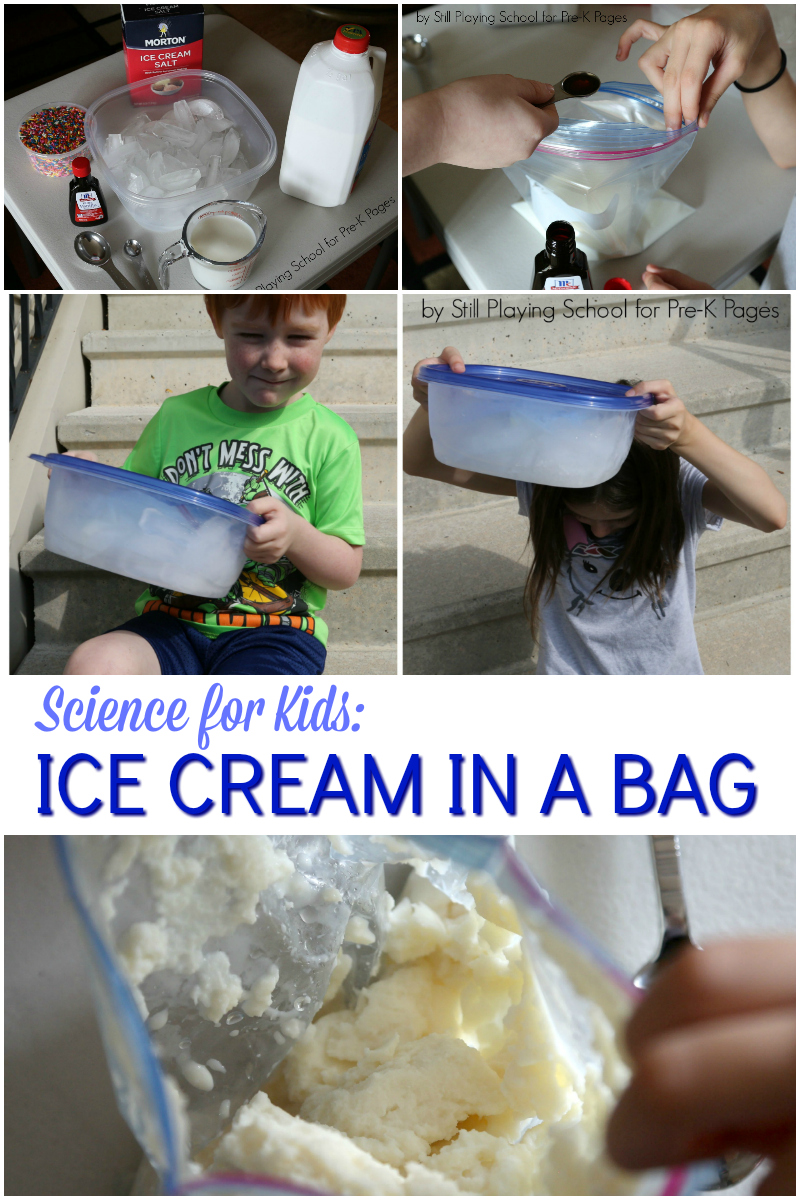 Science for Kids: Ice Cream in a Bag
You will need:
Whole milk, heavy cream, or half and half
Sugar
Vanilla
Ice
Kosher salt or ice cream salt
Plastic freezer bag
Plastic container
Spoons and bowls
Sprinkles (optional but fun!)
Bring preschoolers together to discuss what they think you need to make ice cream. This can be a great modeled writing activity. Make a list together of the ingredients and tools they think you'll need before revealing the supplies listed above that are required for this recipe.
Fill the plastic container most of the way with ice. Invite the children take turns sprinkling about 6 tablespoons of kosher or ice cream salt all over the ice. This recipe is amazing for scoop and pour practice for little hands!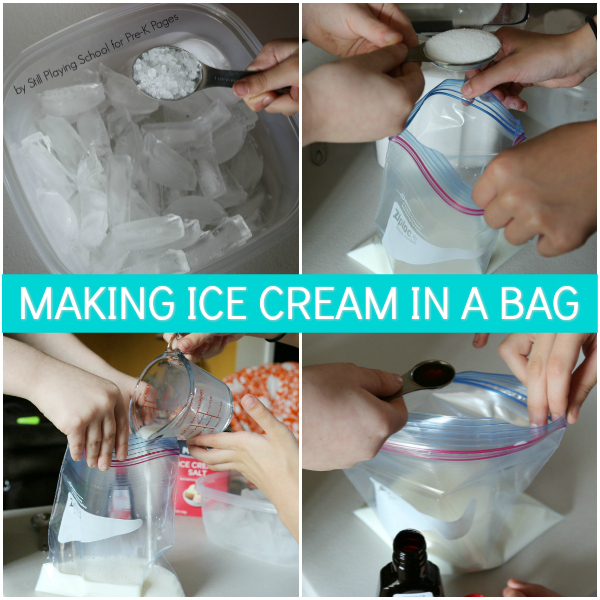 Pour one cup of whole milk, half and half, or heavy whipping cream into the plastic freezer bag. We used whole milk. Add two tablespoons of white sugar. Invite the children to help to practice fine motor skills! Finally, add a teaspoon of pure vanilla extract.
An adult should get most of the air out of the plastic bag and zip it closed. Be sure that the bag is sealed tightly!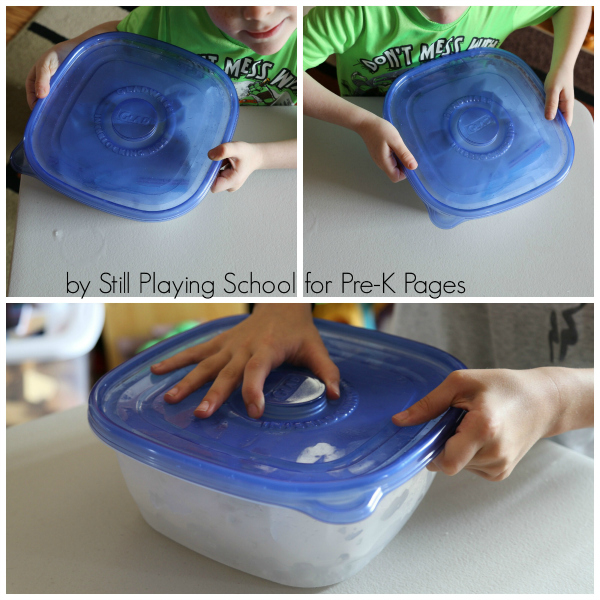 Make Ice Cream in a Bag
Put the freezer bag with the ingredients into the container with the ice. Top with more ice if needed. Put the lid on the container and allow the preschoolers to shake the container. You can also slide it back and forth on a flat surface such as the table or the floor.
Take turns shaking up the ice cream for about 10 to 15 minutes. This is a great activity for center time or recess! You can check the consistency of the ice cream periodically by opening the container and gently squeezing the bag.
How does it work? When we add salt to ice we lower the freezing point. This is the same reason we ice sidewalks and roads in the winter. The melting ice absorbs heat from the bag of ice cream allowing us to quickly freeze our delicious treat!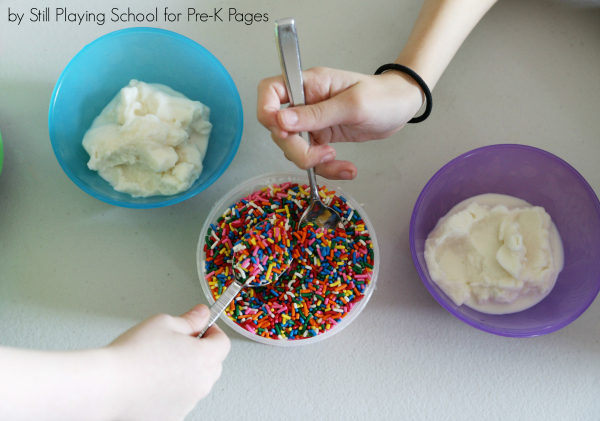 Once our ice cream was about the consistency of a thick milkshake, we divided it into bowls. Invite the children to add toppings (like sprinkles) if desired! Enjoy!
Read a book about ice cream. Check out our list of ice cream books!
BIO: Devany LeDrew writes at Still Playing School where she shares intentionally planned play based learning activities. Follow Still Playing School on Facebook, Instagram, Pinterest, and Twitter!
More Science Posts