When it comes to science in the preschool or kindergarten classroom it's all about discovery and exploration. Kids just love using science tools to explore and discover the world around them!
Here are some of my favorite science tools for kids to stock your science center.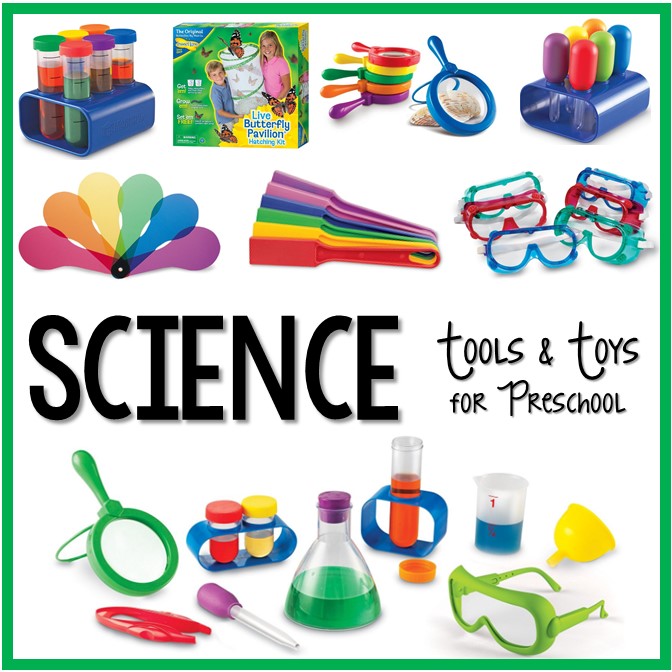 Science Tools For Your Science Center
These are the science tools that my students enjoy using the most in the science center.
Natural items such as shells, pinecones, leaves, twigs, rocks
Magnifying Glasses
These bright, colorful magnifying glasses are super sturdy and perfect for little hands to hold. Your kids will love examining and exploring the world around them with these jumbo magnifiers.
Eye Droppers
Eye droppers aren't just for developing fine motor skills, they're perfect for water experiments and color mixing too!
Test Tubes
These kid-friendly test tubs are perfect for color mixing experiments!
Magnets
Magnets are magical to little children! Let them explore and discover the wonders of magnetic properties in your science center using these sturdy magnet wands.
Goggles
Good scientists put safety first. Your kids will enjoy pretending to be scientists when they wear these goggles in the science center.
Color Paddles
Not only do children enjoy looking through these colored plastic lenses, they also enjoy layering them on top of each other to discover how color mixing works.
Science Lab Kit
Support science learning by inviting your students to conduct hands-on experiments like real scientists. This kit will help you introduce scientific vocabulary as they learn the names of the science tools.
Butterfly Garden
Have you ever had butterflies in your classroom? Children never forget watching the butterflies change and grow, then finally emerge. Your kids will be enthralled with this kit that includes everything you need to get started in your classroom.
What science tools do your students enjoy using to explore and discover?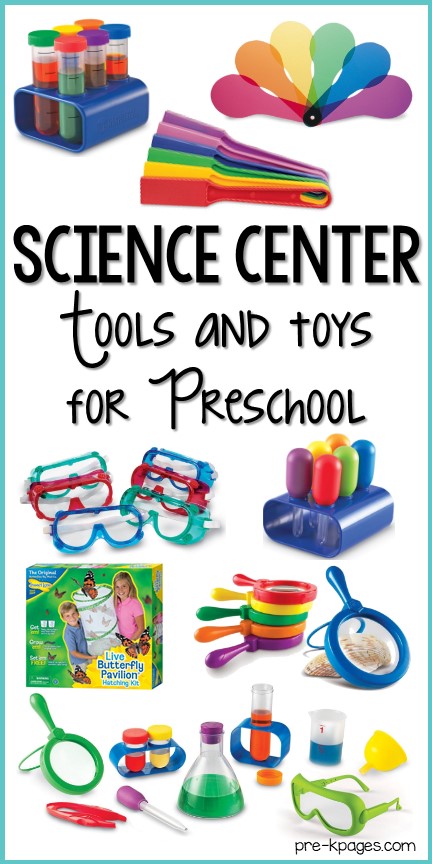 More Science Ideas