The sensory table is always one of the favorite centers in any early childhood classroom. But is it really worth the huge mess? The answer is yes!
The sensory center is a learning powerhouse that supports the development of many critical skills such as fine motor, oral language, creativity, imagination, capacity, volume, and measurement.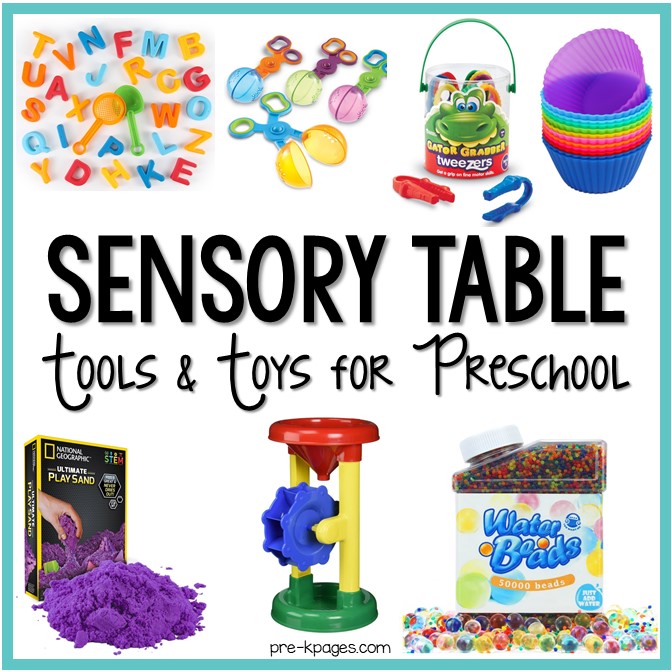 Sensory Table Tools
Here are some of the sensory tools and toys my students love using every year.
Gator Grabbers
These kid-friendly tweezers are the perfect size for little hands! They're great for developing the pincer grasp and your kids will love using them to pick up and manipulate the different items in your sensory table.
Twisty Droppers
These are so fun to use when you have water in your sensory table! Your kids will enjoy squeezing the bulbs to fill and empty the droppers.
Handy Scoopers
Another super fun tool you can use to support the development of scissor skills in your classroom. Put these in your sensory table with water beads or sand for unlimited amounts of fine motor fun!
Sand and Water Wheel
This is always a hit year after year in the sensory table. Kids have a blast using this wheel with sand or water.
Water Beads
These water filled beads provide a unique sensory experience in the sensory table. Available in many different colors, you can change them out as often as you want.
Moon Sand
Moon sand is a super fun sensory table filler your kids will love!
Kinetic Sand
Now your kids can play with wet sand that doesn't dry out! Your kids will enjoy molding kinetic sand into shapes, letters, or even writing in it.
Silicone Muffin Baking Cups
These are perfect for using with any sensory table filler from play sand, kinetic sand, moon sand, Insta Snow, water beads, and even water!
ABC Sand Molds
These are great to use with kinetic sand, moon sand, or regular play sand – and they engage children in practicing their letter identification skills too!
Insta Snow
If you've never used Insta Snow in your classroom you're missing out, big time! Your kids are sure to have a blast with Insta Snow in the sensory table, which looks and feels almost like real snow. Making the snow can be a fun science experiment too.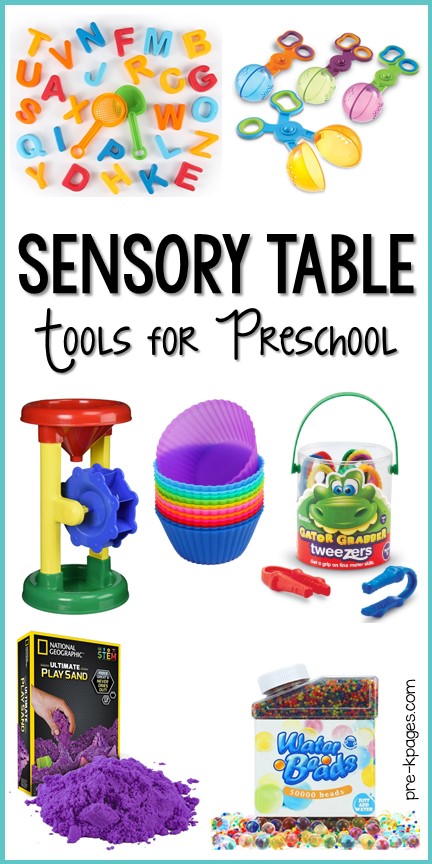 More Sensory Table Resources