How would you like an amazing still-life painting activity for your preschool class? I love exploring art with preschoolers. Painting is one of our favorite art activities. You may want to explore painting still-life paintings with preschoolers. This still life preschool painting art activity is perfect for spring or any other nature-focused theme.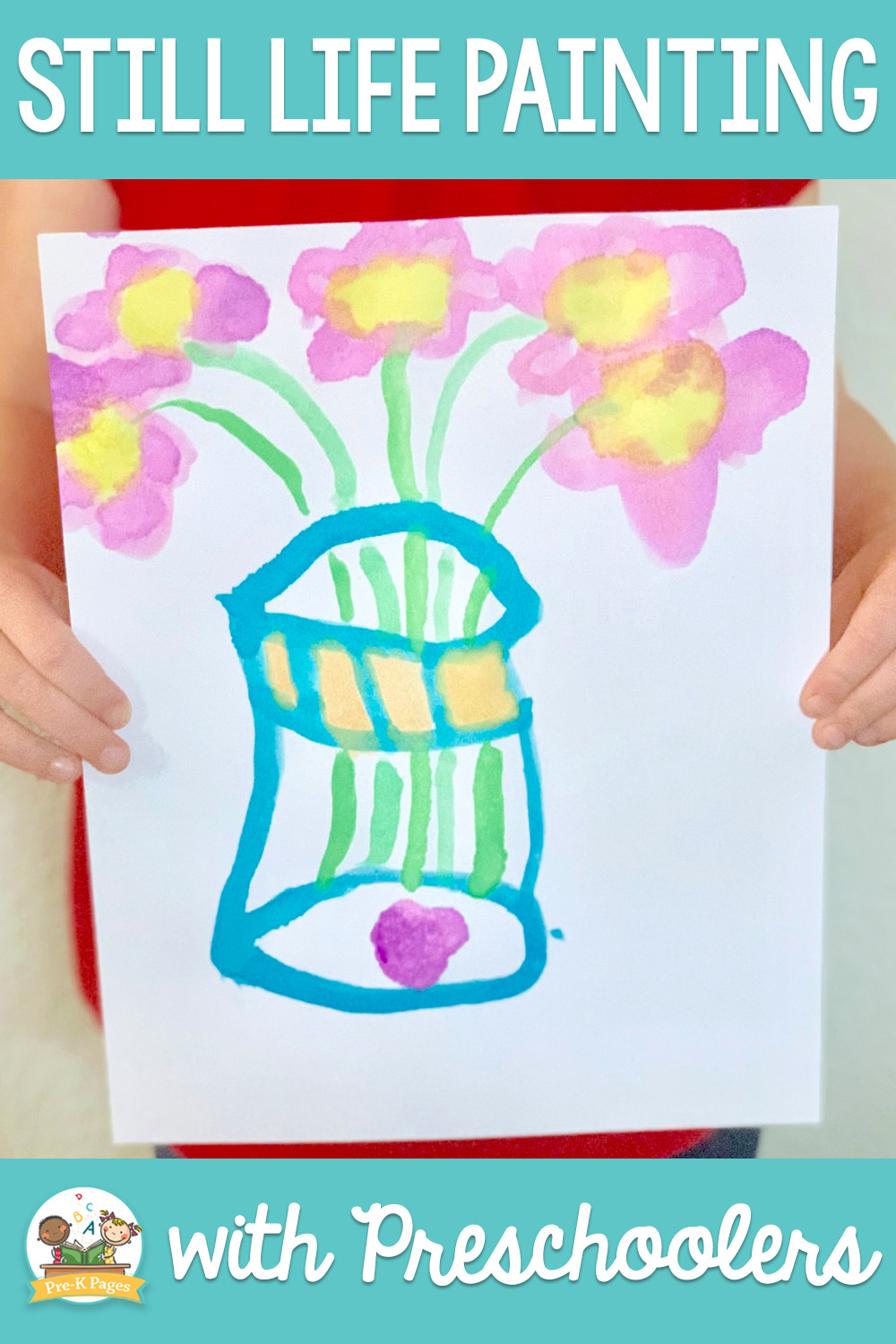 Creativity and Process Art Activity
To encourage creativity, we want preschoolers to investigate and try their own ideas. We offer process art activities for preschoolers, activities that do not have a certain end-result in mind. The materials can be used in a variety of ways. When offering an activity like a still-life exploration, keep this creativity in mind and allow children to explore as they choose. They may want to paint a still-life or paint something else. Encourage their creativity.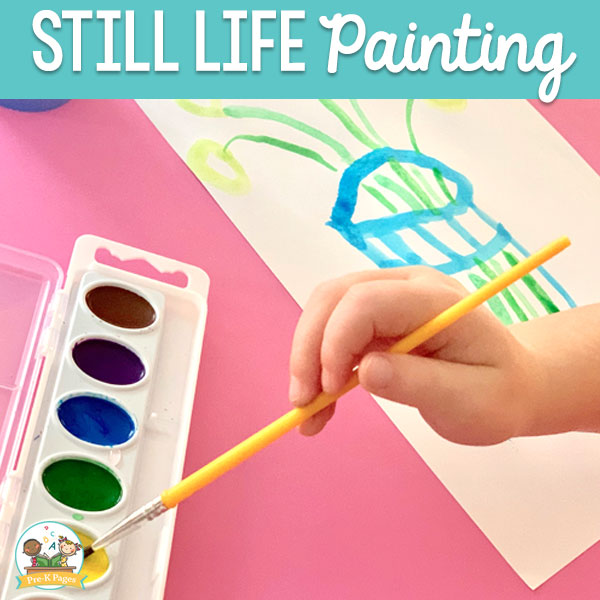 The Set-Up
You can offer this still-life preschool painting activity at an easel or at a table. (We've done it both ways.)
You'll need the basic supplies for painting:
Paper
Paint
Paintbrushes
Smocks
You'll also need a few other things:
Something to paint (For spring, use a vase of colorful flowers)
Books or photographs of still-life paintings
Biographies of artists
Set up the easel or table for painting. Place the vase of flowers (or other items) beside the easel or in the middle of the table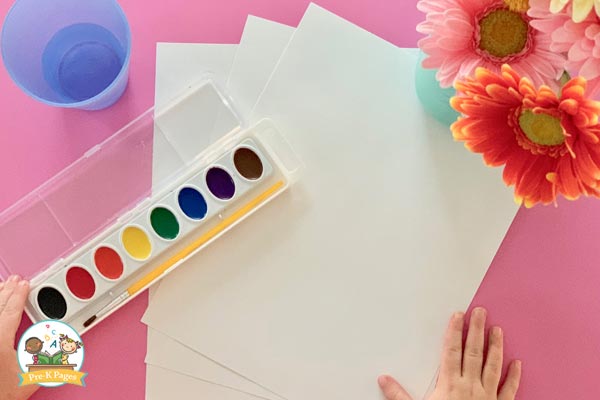 Preschool Painting Activity
Talk about the kinds of paintings that artists paint. They paint people (portraits). They paint places (landscapes). They paint things (still-lifes). They paint designs (abstracts). They even paint events. All of these things are appropriate painting subjects and styles. Indicate the flowers. Invite children to paint pictures of the flowers in the vase. But allow them to paint whatever they choose. Show books and photographs of still-life paintings (and other paintings, too).
Process art is focusing on the process instead of the end result and a chance to work on their fine motor skills in the process. It's encouraging children to explore their own ideas. However, that does not mean that we cannot provide some new ideas for children. Just don't insist that the children do it "your way." Allow them to be creative. You could be surprised at the results.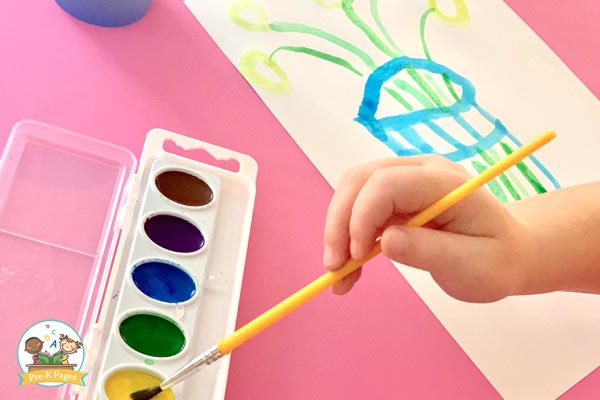 BIO: Scott Wiley, an early childhood educator for over 25 years, is an editor for Pre-K Pages. He blogs at Brick by Brick, exploring the connection between play and learning. He enjoys using easel painting almost every week. Connect with Scott on Twitter, Facebook, and Pinterest.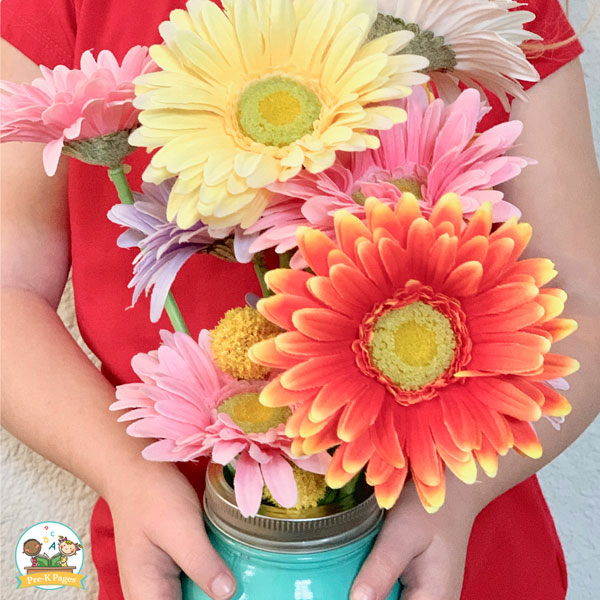 More Painting Activities
Process Art Painting Activity for Spring or Easter– Invite kids to create with this open ended Spring or Easter process art invitation. Instead of creating a craft that is designed to look like the teacher's sample, preschoolers can paint with the materials provided in any way they'd like to focus on the process.
Painting with Flyswatters for Preschoolers-Fun creative art explorations can take place just about anywhere. We love to take art outside from time to time, especially when the weather is a little cooler in the fall. This painting activity is great fun and really messy. Make sure you are prepared to clean up lots of spatters.
Spring Sand Painting For Preschoolers– Using colored sand and glue, you can provide a fun and easy process art activity that can be adapted for all of these themes (or is just fun to explore). Sure, it can be messy but with a little planning sand pictures can become a great activity for spring exploration. This Spring sand painting for preschoolers and kindergartners is a fun activity in your home or in your classroom.