The science center is a high interest center in any preschool or kindergarten classroom. Kids love this center because it provides plenty of open-ended opportunities for them to discover and explore.
While the science center is one of the favorite centers in any early childhood classroom, science items can be the most expensive to purchase.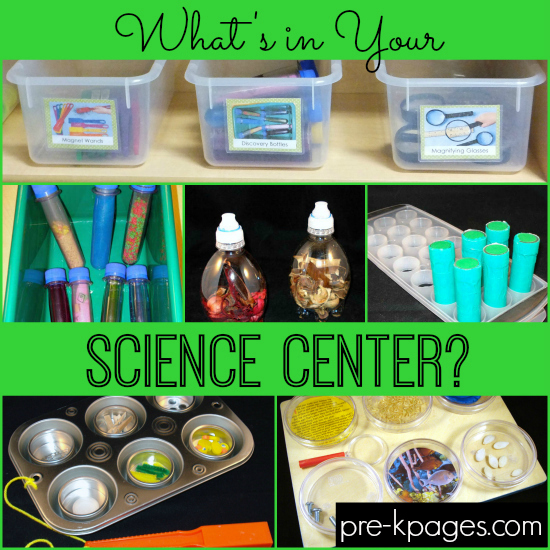 How to Set Up a Science Center
The good news is that you don't have to break the bank to provide your kids with science materials and activities in the classroom. Below are some of my favorite ideas for creating an inexpensive, fun and inviting center.
The best thing about creating things for the center is that it makes it easier to change things up when they become stale. Rotating items in the center as you notice interest waning is key to keeping kids engaged and on task during center time.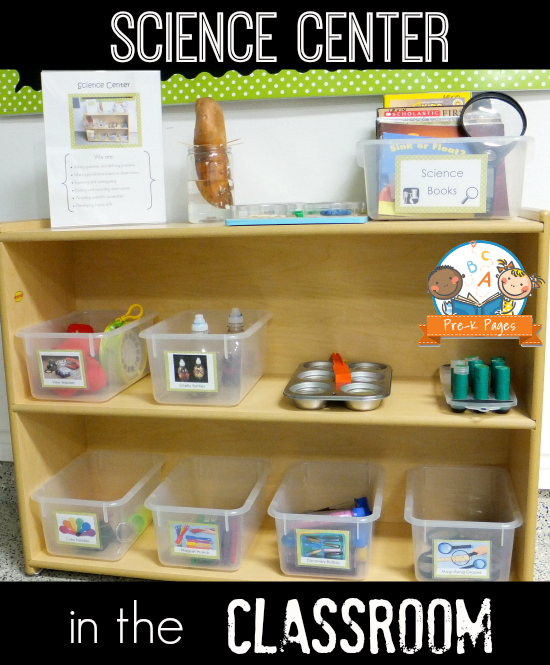 Science Center Set Up
I don't suggest starting the year with all of these items on the shelves in your center. As the science materials are introduced to the children; then they go to "live" in the science center.
The key to keeping any center in your classroom neat is to have a picture label on each end of the tub (along with the words too) and a matching label on the shelf. This method will set your kids up for success when it's time to clean-up. Having center signs is also very helpful.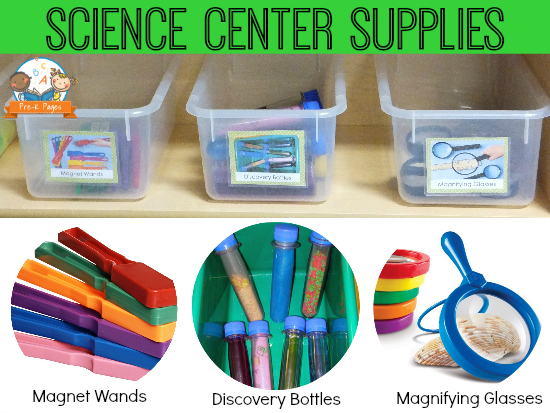 Science Center "Must Have" Supplies
Here are some of my absolute "must-have" science center tools and supplies that can stay out all year long.
Science Books
Something Living
Something Growing
Having something alive and something growing all the time in your center will provide children with opportunities to make observations and record data. See the printable science observation notebook on the science page HERE.
The things that are living and growing can change as needed. Think of a class pet and a plant you can grow.
I have found that having fish and a sweet potato are very low maintenance and work best for me. If you have a green thumb or access to exotic pets, go for it if your school allows it.
You can find the recipes for the discovery bottles HERE.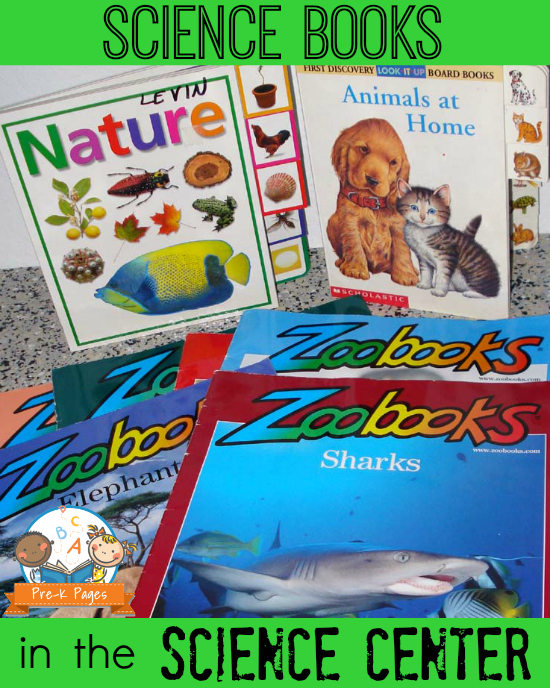 Science Books
Having books in your science center that have colorful photographs is a must. Kids just love to look at pictures of animals, bugs, and nature up close on the pages of magazines and books.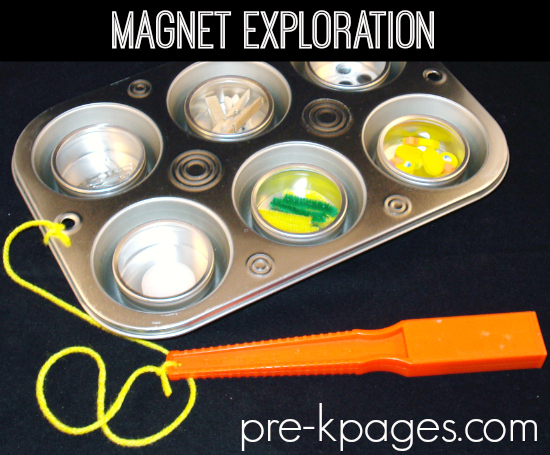 Science Magnetic Exploration Tray
This is an inexpensive magnetic exploration tray I created for my science center. Kids can use the magnetic wands to discover magnetic properties.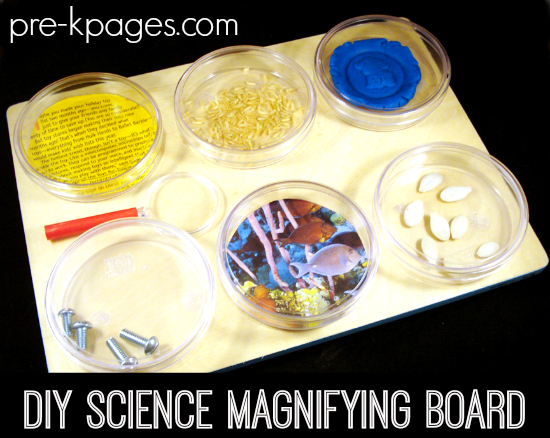 Science Magnifying Board
This is an inexpensive magnifying board; kids can use the magnifying glasses to look at the items in the petri dishes.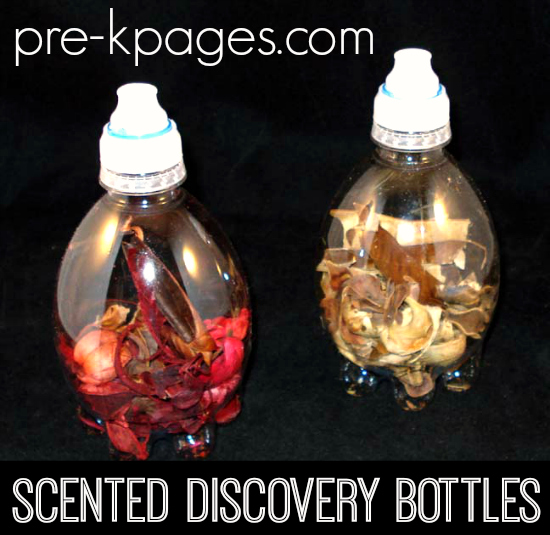 Science Scented Bottles
These scented discovery bottles are always a huge hit in the science center and they're very inexpensive to make!
Visit the Science page for more inexpensive items you can make for your science center.
More Center Ideas