The fall season is almost here and with that comes pumpkins! Kids love going to the farm to pick their own pumpkins. So this pumpkin patch game will be a great activity for preschoolers to practice letter recognition!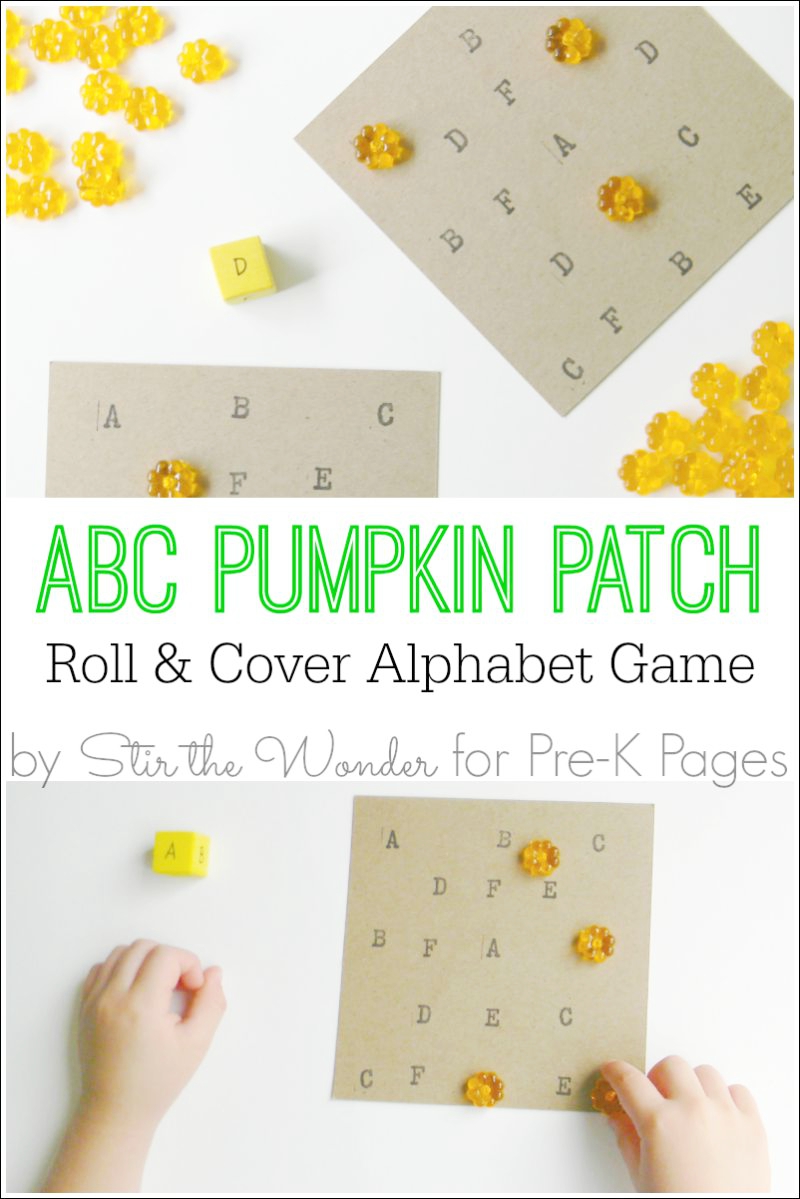 Alphabet Games
Playing games to learn the alphabet is very beneficial for preschoolers. It is a fun way to introduce letters and help with letter recognition. Learning to recognize letters and their sounds is an important skill to learn before learning to read.
This roll and cover alphabet game also helps children practice visual scanning. Visual scanning is the eye's ability to search for objects in an environment or symbols on a page. Developing visual scanning skills are important for learning to read, handwriting, and even playing sports.
Preparation For The ABC Pumpkin Patch Game
Supplies: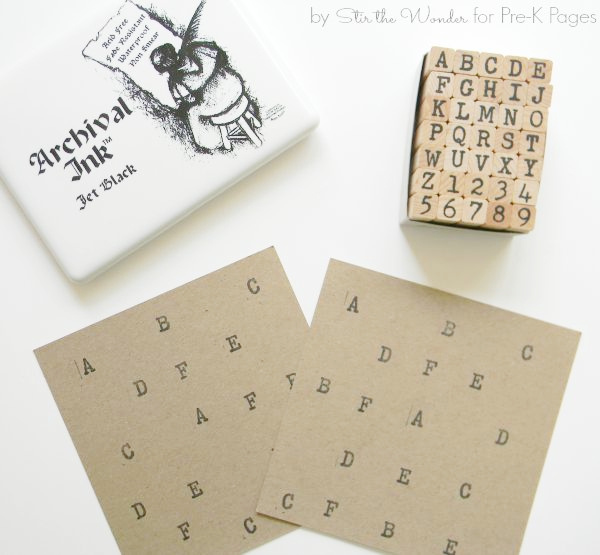 ABC Pumpkin Patch Game
To make the alphabet pumpkin patch, use alphabet stamps and ink to stamp letters on a square of brown paper or cardboard. You'll want to include at least three of each of the letters included on your alphabet cube. Make one pumpkin patch game board for each player.
The pumpkin patch game board can also be made without stamps and ink by writing the letters on the brown paper or cardboard.
To make your own alphabet cube, use a small foam cube counter and a black permanent marker to write the letters on each of the sides.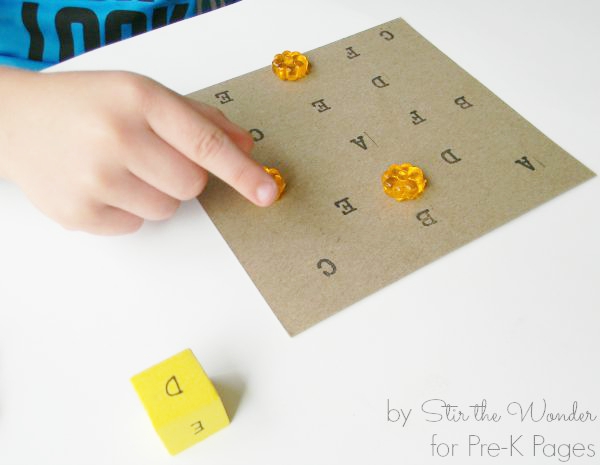 How to Play This Pumpkin Patch Game
Arrange the playing surface with the pumpkin patch game boards and give each player enough pumpkins to cover all the letters on the board.
Players take turns rolling the alphabet cube and covering one of those letters in their patch with a pumpkin. The first player to cover all the letters on the board is the winner.
This game can also be played the same way with one player.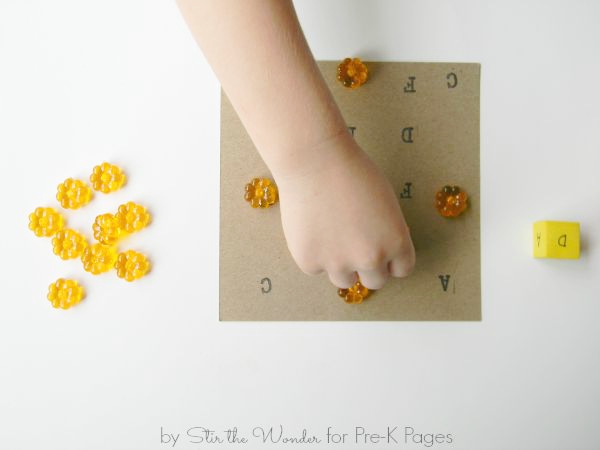 Tip: When making the alphabet pumpkin path game boards, use letters that are relevant to the children, such as the initial letters of their names or the letter P (for pumpkin) and F (for fall). Then as children cover the letters, talk about words that begin with the rolled letters.
BIO: Samantha writes at Stir the Wonder, sharing creative, hands-on learning activities for preschoolers including fine motor, STEM, and book-inspired activities. She is also a co-author of the book 99 Fine Motor Ideas for Ages 1 to 5. You can follow her on Facebook, Twitter, and Pinterest.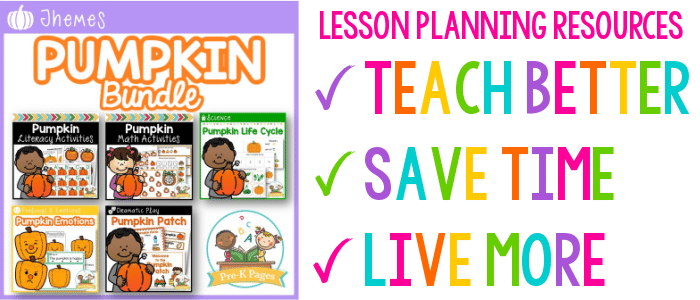 More Pumpkin Ideas