Pumpkin decorating is a fun experience for kids (and adults) of all ages. This no-carve pumpkin decorating project is gorgeous and it's also lots of fun to make! Check out these pumpkins made by Miranda Hamilton's Pre-K class.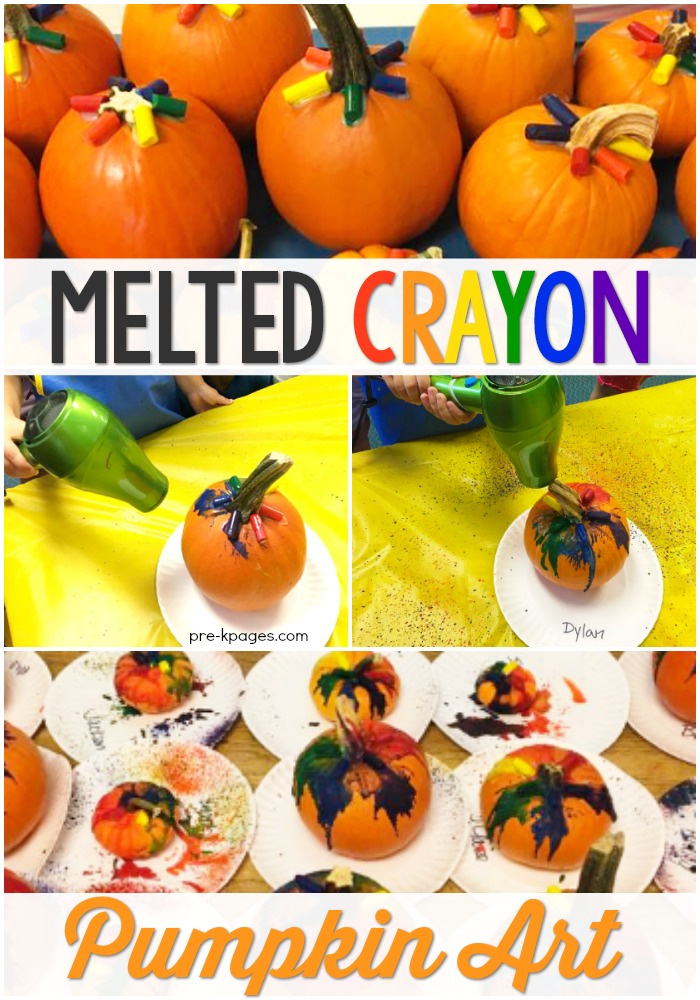 Supplies Needed
Here are the supplies you will need to create melted crayon pumpkins.
Pumpkins
Crayons
Hair Dryer
Paper Plates
Permanent Marker
Ask your local grocery store if they are willing to donate small pumpkins to your classroom. If that's not an option, you may also consider asking parents to send one small pumpkin to school with their child.
Place each child's pumpkin on a paper plate. You can write the children's names on the plates with your permanent marker so you will know which one belongs to whom. You may also choose to write each child's name directly on the bottom of each pumpkin.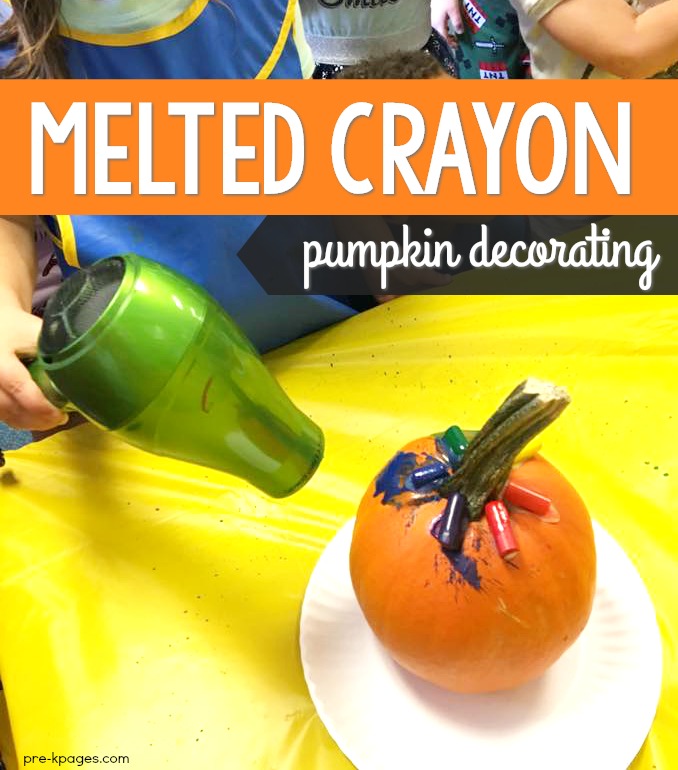 How to Make a Melted Crayon Pumpkin
First, soak your old crayons in water overnight. The next day, the wrappers will easily peel off the crayons.
Then, break your crayons up into pieces and hot glue the pieces around the top of each pumpkin.
You will need to cover your work area with newspaper or drop cloths to protect the walls, floors, and furniture from any melted crayon splatter.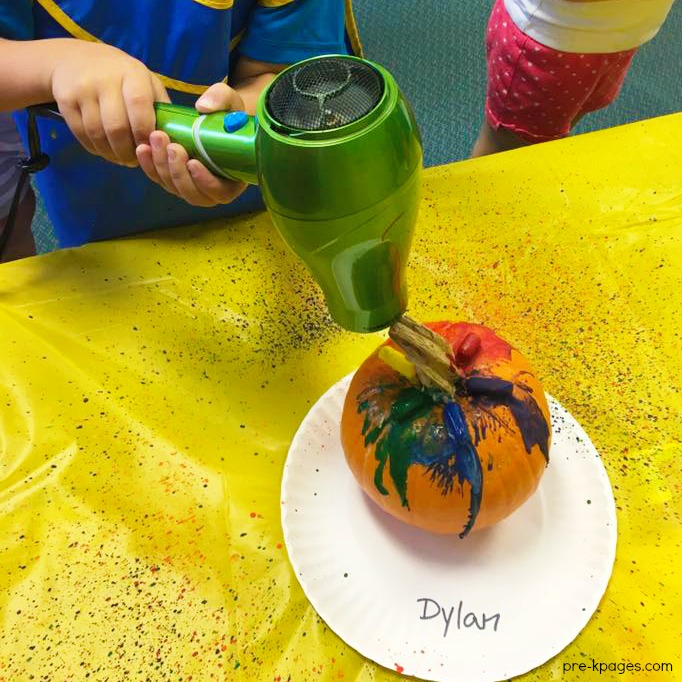 Before you begin using the hair dryer, you and your students will need to put on paint smocks or other protective clothing to avoid crayon splatter. Goggles from the dollar store will help protect the eyes from hot wax.
Finally, with close supervision, help the children aim the hair dryer at the crayons until they begin melting.
Allow the hot wax to dry thoroughly before allowing the children to touch the pumpkins.
More Halloween Ideas