Helen Cooper's Pumpkin Soup is the perfect book for a fall preschool story time, with its cozy images and lovely colors. But it's much more than a story about fall; Pumpkin Soup can help preschoolers learn about taking turns, cooperating, and friendship…and when you incorporate this fun activity into your story time, so much more!
Pumpkin Soup Book
The book Pumpkin Soup tells the story of three friends – Cat, Squirrel, and Duck – who live together in the old white cabin deep in the woods. Every night, they make pumpkin soup, and each one has the same job. Then one day, Duck decides to change things up, and they all end up learning a lesson in working together and friendship.
Inspired by Pumpkin Soup, we decided to try a little collaboration of our own. We mixed our own version of "pumpkin soup" to learn about working together and also how colors mix together, too. It's really easy and so much fun!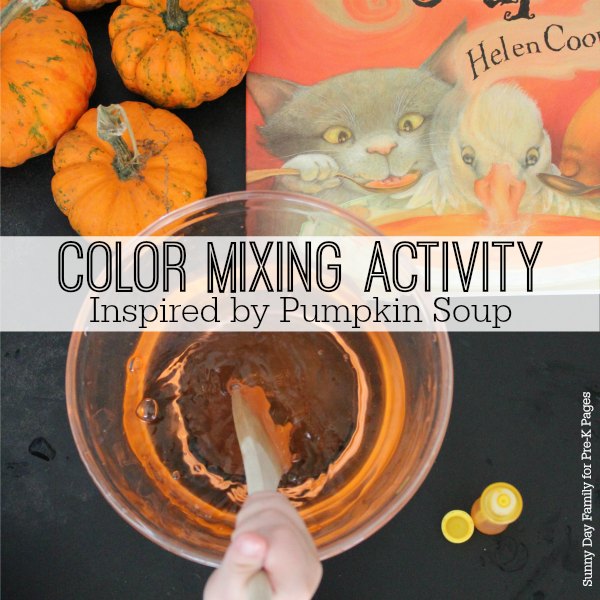 Color Mixing Activity
This activity helps preschoolers to learn not only how colors mix together to form a new color, but also how to work together, just like the friends in the book. Each child has his own job, and the activity doesn't work unless everyone plays his or her part.
But just like in Pumpkin Soup, it's a great idea to let everyone try each part of the activity and practice each other's jobs. Here's what you need.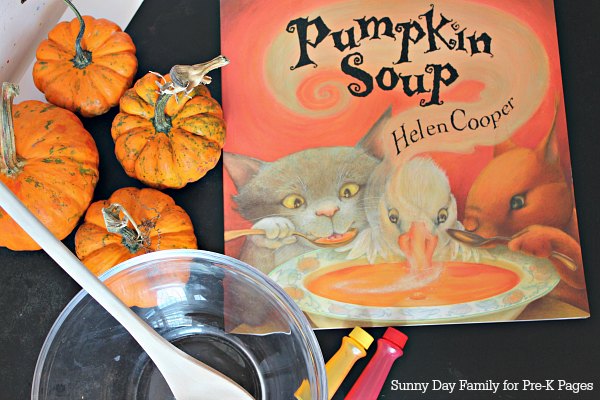 Making Pumpkin Soup
Large clear mixing bowl
Wooden spoon
Red and Yellow Food Coloring
Water
Start by reading Pumpkin Soup. Then invite the children to work together to create their own "soup." Fill a large clear mixing bowl approximately 1/3 to 1/2 full of water. Set out your food coloring and wooden spoon.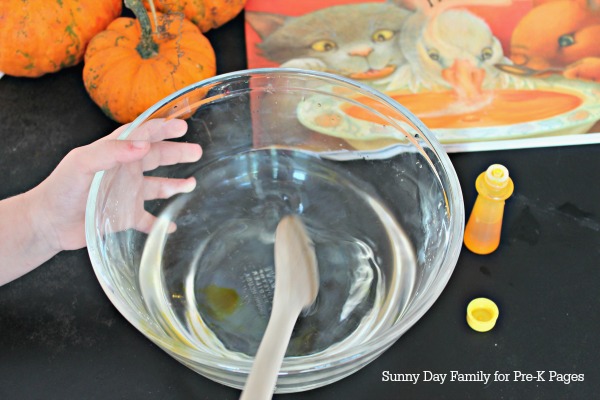 Working in pairs, encourage one child to add a few drops of food coloring to the water while the other child stirs. (I suggest starting with yellow for a more dramatic color change). Then tell them to add the red and see how the color changes!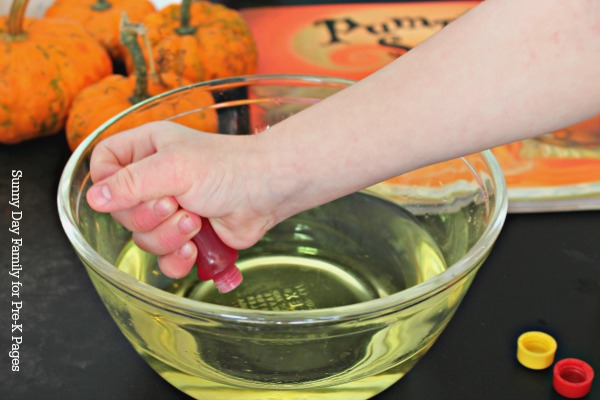 There are so many opportunities for learning with this activity – you can discuss how the colors change when they are mixed together as well as how important it is to work together. You can also let the children switch jobs and discuss how everyone's part of the project matters to create the finished product.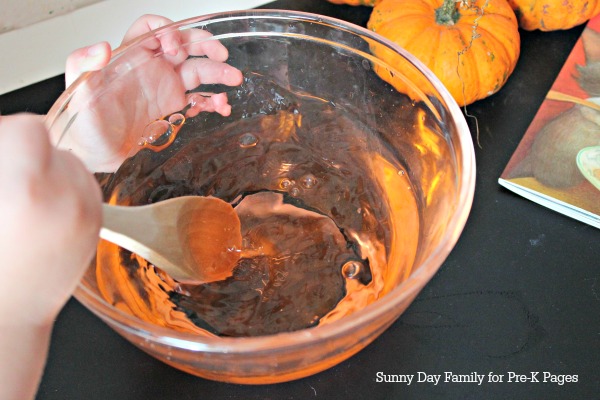 As an extension, you can try more color combinations for even more learning opportunities. Do not be surprised if the children want to play again and again; this activity was very popular in our house. I hope you enjoy it too!
BIO: Laura is a mom to twin boys and the author of Sunny Day Family, where she shares fun activities and easy organizing tips. Find more book activities and all her free printables here. Connect with her on Facebook, Pinterest, Instagram, and Twitter.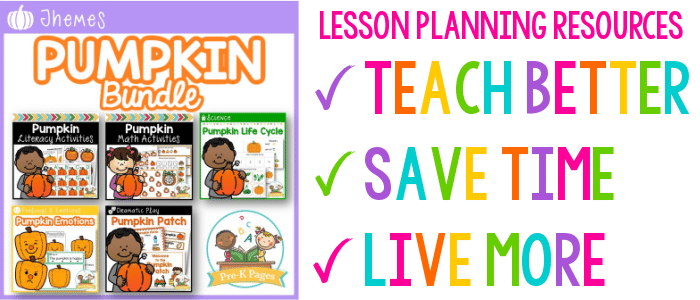 More Pumpkin Ideas