Earth Day is the perfect time to teach children about the environment and how they can help care for our planet.
Today I'm sharing a way you can help your kids learn about the environment and the importance of not littering with this Earth day activity for preschool.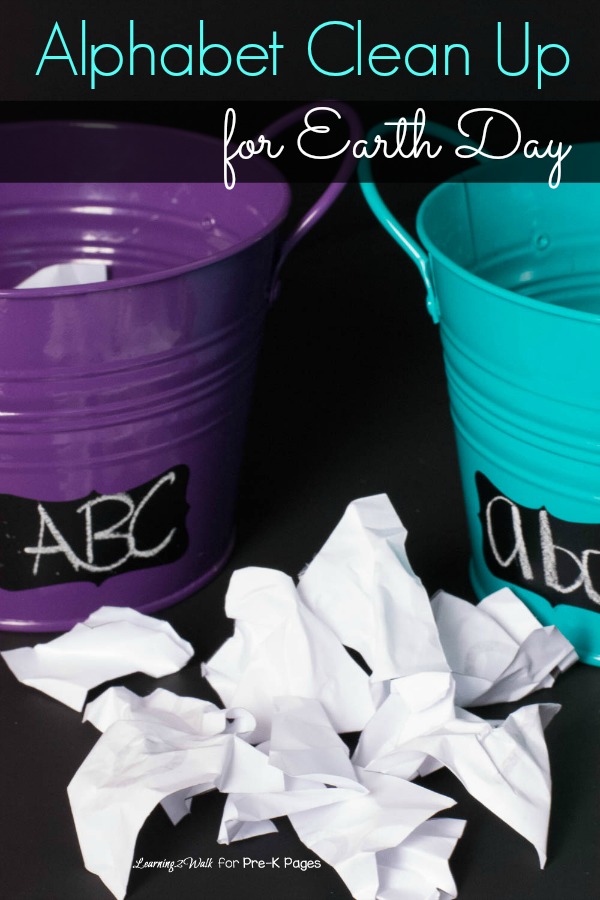 Earth Day Alphabet Activity
I must admit that every time I hear the term Earth Day I think of The Lorax and then break into song. This alphabet activity is super quick and easy, and my son just loved it! The best part is that it allows children to develop alphabet recognition skills as well as sorting the letters of the alphabet by cases.
If your kids aren't ready for both cases of the alphabet yet, then you can easily adapt this activity by using two different letters of the same case on the container and bucket.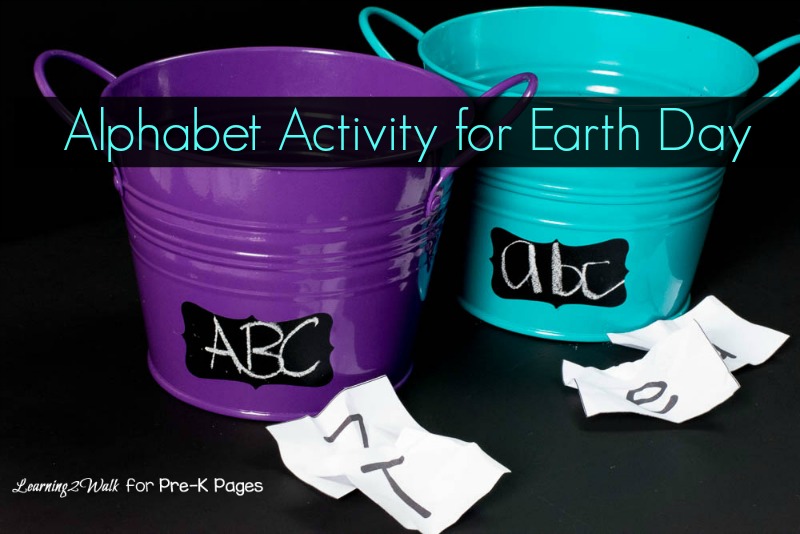 Setting Up Your Earth Day Alphabet Activity
Here are the supplies you will need to set up this simple alphabet activity at home or in the classroom.
2 containers (we used 2 craft buckets)
chalkboard sticker or dry erase marker
paper
marker
First, use the marker to write each letter of the alphabet on its own piece of scrap paper. You should have 52 pieces of paper – 26 upper case and 26 lower case.
Label your containers with stickers or a dry erase marker.
Crumple all 52 pieces of paper and drop them on the floor. The aim is to demonstrate what litter is. You can invite your kids to help you crumple the paper, you know they will enjoy helping you make a mess!
How To Play Earth Day Alphabet Activity
Invite kids to pick up a piece of paper, open, and identify the letter written on the paper. Ask your kids which trash can the paper goes in: the upper case or lower case. Encourage kids to sing or even shout out the letter they have picked up- which they will probably do on their own anyway.
Repeat this step until all the trash has been cleaned up.
My son thoroughly enjoyed this activity and even made up his own little clean up song to go along with it!
You could easily change up this activity to support learning other skills such as letters in a child's name, sight words etc.
More Earth Day Activities For Preschoolers
Earth Day Paper Plate Weaving (Pre-K Pages) – Paper plate weaving is a fantastic fine motor challenge. With Earth Day right around the corner, this simple paper plate weaving art activity is a fun way to spark discussion with your students about stewardship of the earth while encouraging creativity!
Sensory Play for Earth Day (Pre-K Pages) – Animals are a vital part of planet Earth and it's a wonderful idea to celebrate them on Earth Day. This sensory play activity for Earth Day is a great way to engage the senses while also talking about creatures that live on Earth.
Homemade Seed Paper (Pre-K Pages) – A great way to celebrate Earth Day for Kids is by making homemade seed paper. It makes a great process art activity for preschoolers, requiring very simple materials. It is also a great fine motor skill challenge and makes for fun sensory play with a little science mixed in, too.
Celebrating Earth Day (Pre-K Pages) – Most preschool and kindergarten teachers teach their students about fire safety and dental health; but teaching students to respect our planet is just as important.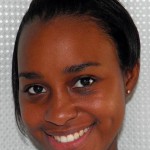 BIO: Alecia is the author of Learning 2 Walk where she shares preschool sensory activities and preschool printables and letter activities she does with her 2 children. You can find her on Pinterest, Facebook and Instagram.
More Ideas for Earth Day
Sensory Play for Earth Day
Earth Day Project: Homemade Seed Paper
Painting with Recycled Objects
Talking About Recycling with Preschoolers