Earth Day is a great time to teach preschoolers about recycling. Making a recycling center for the classroom is a simple way to get kids involved in caring for the environment and teaches many skills.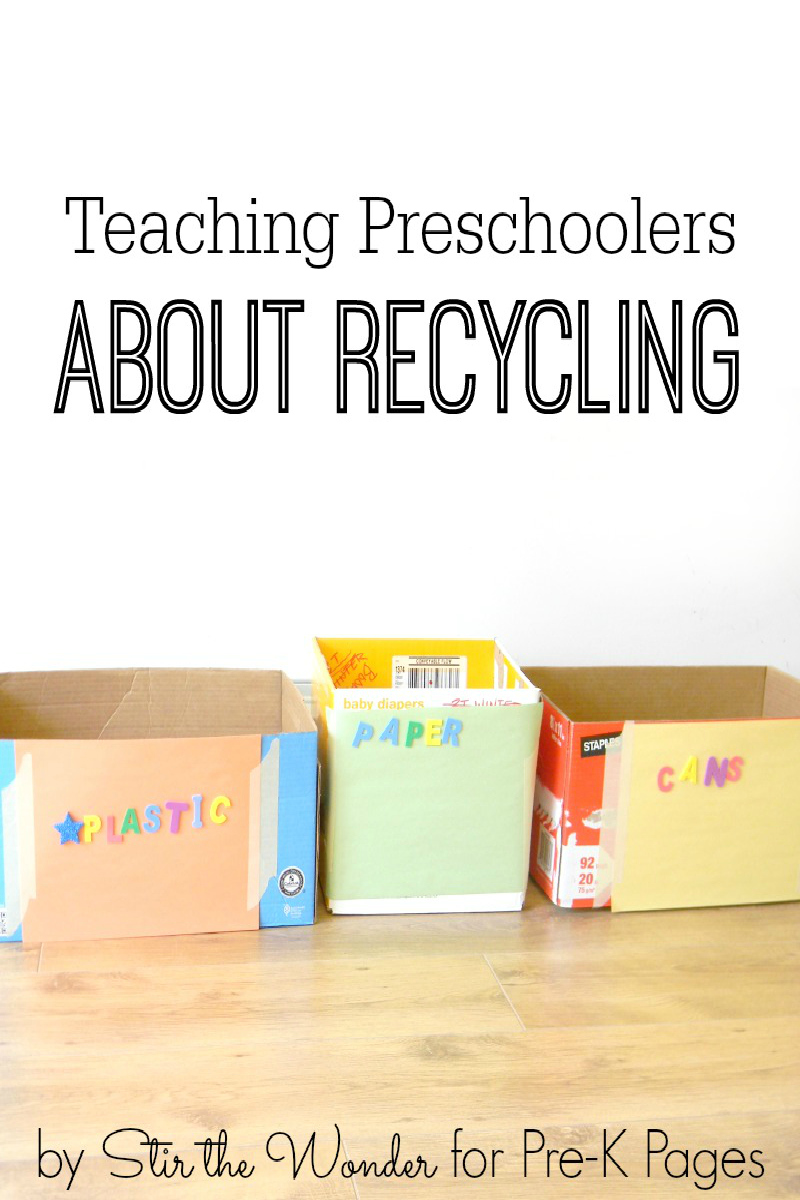 Benefits of Teaching Preschoolers about Recycling
Recycling with preschoolers is a simple way to teach them about taking care of their environment, whether it be in the classroom, at home, or outside.
Talking about recycling also provides the opportunity for kids to learn about where products come from, how they are made, and how they can be reused.
This simple activity also promotes letter recognition, fine motor skills, and sorting by attributes.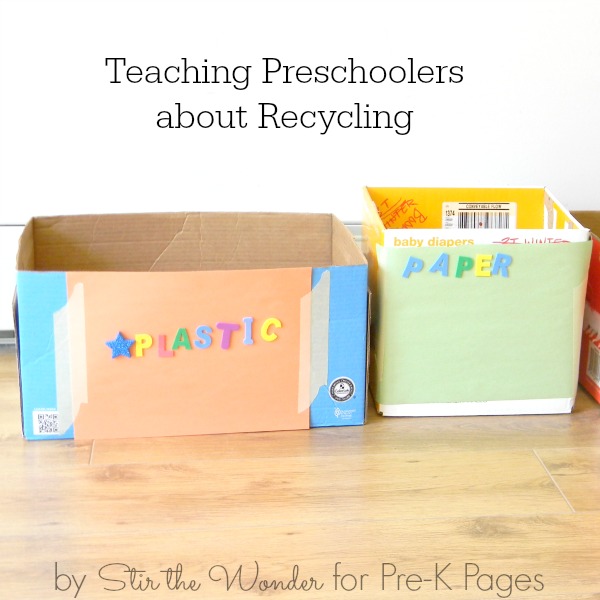 Supplies & Materials
Recycle! A Handbook for Kids by Gail Gibbons
Recyclable items, such as plastic bottles, newspapers, cardboard boxes, cans, and so forth
Small or Medium sized boxes
Construction paper
Alphabet stickers
Tape
There are many ways to teach preschoolers about recycling and caring for the environment. One way is to bring kids along as you clean up a park or playground.
Another simple way is to create a recycling center for the home or classroom. To do this, gather the necessary supplies and invite the children to help make some signs for your recycling bins. Preschoolers can help make signs for the recycling bins by placing alphabet stickers on construction paper. Include signs for paper, plastic, cans, and glass. Tape the signs on the boxes and set up a recycling center near the wastebasket.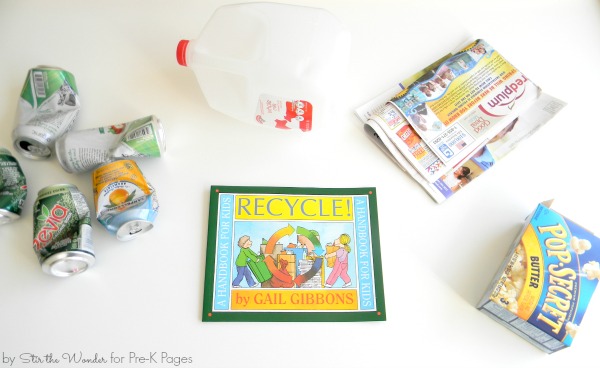 When the recycling center is all set up, invite children to help sort the recyclables into the bins. As they do this, talk about what is and is not recyclable and what happens to recyclables when they are taken by the recycling truck.
This is also a great opportunity to discuss other ways we can care for the environment by reducing what we use, reusing what we can, and recycling!
You may want to invite preschoolers to bring in some recyclable items from home. They can add their items to the recycling center in the classroom.
BIO: Samantha writes at Stir the Wonder, sharing creative, hands-on learning activities for preschoolers including fine motor, STEM, and book-inspired activities. She is also a co-author of the book 99 Fine Motor Ideas for Ages 1 to 5 and the brand new 100 Fine Motor Ideas for Parents, Teachers & Therapists! You can follow her on Facebook, Twitter, and Pinterest.
More Ideas for Earth Day—
Earth Science Books for Preschool
How to Make Rainbow Crayons
Growing Lettuce Indoors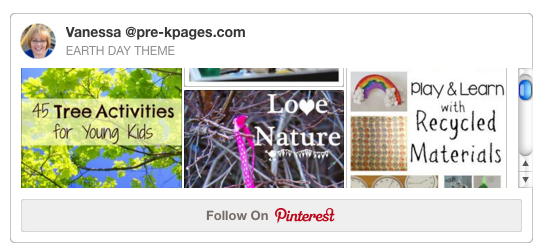 Follow my Earth Day Theme Pinterest Board for more great ideas!